Weathering the Brexit storms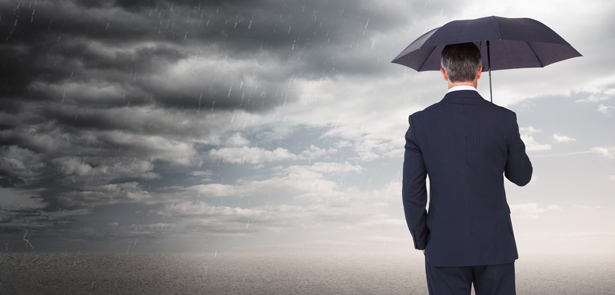 As Brexit unfolds the future for British business remains changeable. Paul Ward, Senior Manager at Bulley Davey chartered accountants and tax advisers looks at current insolvency rates and the uncertainty businesses face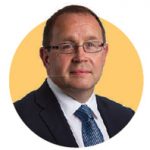 There's no doubt that the whole Brexit process seems quite daunting. However, there are some sectors – like insolvency – that can give us great insight into the possible impacts of Brexit and the future of the business market and economy as a whole.
In the run up to Brexit a number of predictions were made about the possible impacts of a 'Leave' vote. Many in the insolvency sector were not painting pretty pictures. One well-known firm suggested 21,000 firms were in 'significant financial distress, and could be tipped over the edge in the event of Brexit'. The Confederation of British Industry (CBI) estimated that leaving could cause a £100bn shock to the economy, knocking 5 per cent off the country's GDP and putting us close to a recession.
Safe to say the forecast wasn't very positive. But in the world of insolvency, the statistics that we have at hand as Brexit unfolds, while not the stuff of dreams, aren't quite as bleak as some might think. Annual figures for 2016, as compiled by the Insolvency Service, indicated that company insolvencies rose by only 0.3% compared to 2015. Personal insolvencies rose by 13.1% in the same period. This may seem a lot but 2015 reported the lowest personal insolvency numbers since 2005.
Looking at 2017, the statistics indicate company insolvencies rose by 2.5% on 2016 while personal insolvencies rose 9.4%. So, while the stats for company insolvencies show a shallow rising trend, and this reverses a downward trend in the period from 2009 to 2015, the fear of mass company insolvencies doesn't seem to have come to fruition yet. In fact R3, the insolvency and restructuring trade body, recently reported that the proportion of UK companies that are only paying the interest on their debts – one of the signs of a so-called 'zombie' business – had dropped to 3% by December from 5% in April 2017.
So, although the wider economic outlook is uncertain, fewer companies appear to be struggling to meet some key immediate financial obligations than in recent months.
Are we free and clear? No, we're certainly not out of the woods yet and there are some key factors and new uncertainties to be aware of: • Interest rates rose in November: This could cause problems for those directors of businesses trying to maintain a status quo and 'fire fight'.
Change to VAT on imported goods: Business groups have voiced concerns over government proposals to amend the way in which EU imports will be treated following the UK's withdrawal from the EU. The proposals could see UK businesses required to pay VAT upfront, in cash to HMRC. Further to these concerns there are the latest figures released by R3 at the start of the year which suggested growth will slow by up to 8 per cent in the next 15 years depending on the form of Brexit. All this means that the landscape is ever changing.
The key will be to keep your ear to the ground in order to prepare for and respond to the challenges ahead. Whether you are concerned by matters affecting a trading entity or personal finances, it's really worth seeking the appropriate advice sooner rather than later as a proactive approach in challenging situations will often result in more options being available and a greater chance of maintaining control.
If you have any questions or require advice or guidance in respect of your particular situation, you can contact Paul at or visit www.bulleydavey.co.uk to find out more about the firm's wider accountancy services.
Image: www.freepik.com/free-photo/businessman-enjoying-the-bad-weather_973643
Leave a Reply