Video production company continues to flourish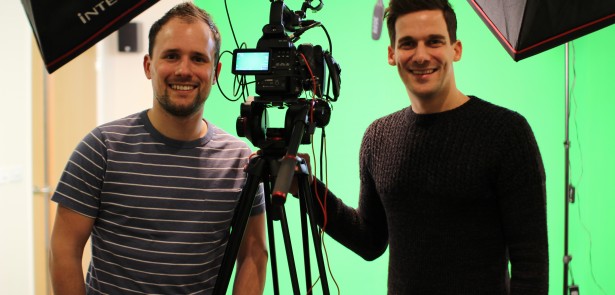 Peterborough based video production company, Posh Gecko is celebrating as the company continues to achieve rapid growth. In 2013 the startup firm saw turnover double in just their second year of operation.
Founders James Satterley and Dan Northrop, who grew up in Peterborough, are now set to double their turnover again this year. They have recently completed projects for new clients including the NHS and Budweiser and have also just taken on a new member of staff, Chris Rigby, who brings over ten years of video and photography experience with him.
Co-founder of Posh Gecko, James Satterley explains, "Video's appeal is definitely growing. It's much more affordable to get professional video now and it's becoming a key marketing tool because people are more likely to take action after watching a short video clip – whether that's buying something, committing to volunteering, or signing up for an event."
With video projects recently completed for the Peterborough GigUp project and Peterborough City Council's fostering team, Posh Gecko's expertise is being called upon to help bring city marketing campaigns to life.
Now the company wants to build on its early success and has just signed up to the government's Growth Accelerator scheme. With an office move to bigger premises and further new recruits on the cards, the next 12 months look set to be interesting.
Leave a Reply