The Big Event – Karen Wagg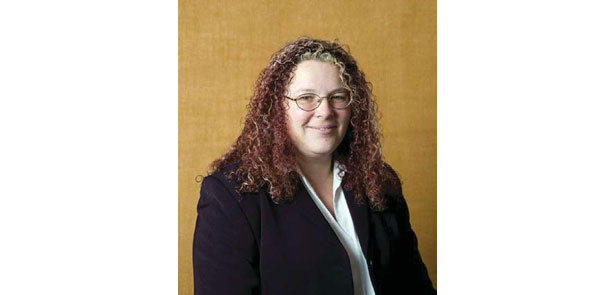 We put the questions that matter to local conference and event managers
Position: Conference Manager at Holmewood Hall
I've been at the venue since: June 1996
Previous Experience: Before working at Holmewood Hall I worked within HR & Training, topped up with bar and waitressing work. All of these skills have helped me to understand clients' needs and what is involved in accommodating them.
I got into The Events industry because: By chance. But a chance I have always been grateful for, to have the opportunity to be part of something that has so much variety from small meetings to weddings and public exhibitions and events. You get to meet some fantastic people and help them get the most out of their event. Holmewood Hall is such a wonderful environment to work in, with the bustle of the clients and the peace and tranquillity of the gardens.
The best event I've been involved in was: Every year we work with Holme village to host the "1940's Life on the Holme Front" weekend and each year this event grows. The village and Holmewood Hall are transformed back to the 1940's when the OSS (United States Office of Strategic Services) and 200 service men were stationed here. Last year the event attracted over 5,000 visitors, many of them re-enactors with their period vehicles. It's one of those events that is tremendously hard work but equally enjoyable. After all, everyone likes to dress up once in a while! This year we will have the period football and pig racing again and we are hoping that a special guest will also be in attendance…
The strangest request I've ever had was: Every request is seen as a challenge for us to provide additional services to meet the clients' requirements, rather than strange.
My worst experience at an event was: Preparing a wedding breakfast for 250 guests in the midst of a power cut! We still managed to get the meal out with only a small delay of 15 minutes and the guests were none the wiser until after the event.
My biggest claim to fame is: Whilst hosting the annual Holme Pre School village fayre a few years ago, Warwick Davis attended to host a special fundraising auction. Bids were coming in from as far as America, and children travelled from Plymouth to meet the star of Harry Potter and Willow. It was a great event and raised a fantastic £7,000 for the Pre School. To be a part of these events and meet different people is one of the most appealing parts of Holmewood Hall.
One lesson I've learnt Is: Always listen to what the client is, and more importantly, isn't saying.
My advice for clients holding an event Is: Plan your event and the ideal outcome, then work with the venue to ensure that you get the most out of the event as everyone's time is valuable.
The unique Thing we can offer Is: Holmewood Hall takes you away from the hustle and bustle of everyday life whilst offering an excellent venue in a central location just 8 miles from Peterborough, and convenient transport links being just one mile from the A1 (M).
My proudest Moment was: My proudest moments, of which there are many, is when the team at Holmewood Hall work hard together to ensure an event runs smoothly and the clients leave stating: "It was perfect, we wouldn't change a thing."
The most annoying aspect of The job Is: Getting the balance right between offering modern facilities whilst still protecting and respecting this wonderful listed building.
My dream event would be: To host a dinner for all of the past and present residents, employees and servicemen who have lived and worked at Holmewood Hall to make the varied history of
this wonderful venue what it is today. To hear their stories first hand and repay them for the part they have played in creating this amazing venue that we are able to share with our clients today.
For more information,
Leave a Reply