The Big Event – Alison Kinch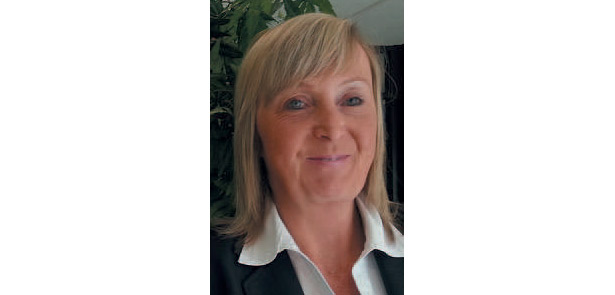 We put the questions that matter to local conference and event managers
Position: Events Sales Manager
I've been at the venue since: I've been at The Cresset since the early 1980s, working in numerous departments over the years. I've been in my current role for the last nine years.
Previous experience: Well obviously I was very young when I started here but have gained a huge amount of experience over the years, including all aspects of hospitality and front-of-house service, a stint in the finance department managing sales ledger and payroll, and many year of running the events department both in sales and operationally.
i got into the events industry because: I have always enjoyed working in a customer focussed environment. The hands on aspect of this job and the way that every day is different are what really attracted me to the events department and still what I most enjoy.
The best event I've been involved in was: There have been so many events over the years that it's hard to pick just one but recently it would have to be the Evening Telegraph Sports Awards which we sponsored in 2012. It was a fantastic function full of local sporting stars. Presenting the "Unsung hero" award was a real honour and something I can relate to as when putting on events there are a lot of unsung heroes behind the scenes who make it all happen!
The strangest request i've ever had was: At a wedding a few years ago we had a bride's
father who requested beans on toast for the wedding breakfast! Apparently that was all he would eat on the day, and so that of course is what we did! It seemed a bit odd when everyone else was tucking into roast beef but we were happy to oblige.
My worst experience at an event was: I can't remember any really bad ones, but one of my most difficult days was trying to evacuate a wedding for 800 people when the fire alarm went off! Unfortunately these things do happen and we had no choice but to evacuate. It was certainly a challenge and I felt awful asking all these people to go and stand in the car park! Thankfully it ended up being a false alarm and the wedding was a great success.
My biggest claim to fame is: With The Cresset being such a multipurpose venue and having the theatre running alongside the events department I'm really in a unique position and lucky to have met several music, theatre and comedy stars over the years. If I had to pick one though, organising the BBC's visit to Peterborough to film Question Time in the Sovereign Hall was a real high point for me and David Dimbleby was absolutely charming.
One lesson I've learnt is: To always double check those final details. Clients organising events have an awful lot to think about and remember, so a good final double check reassures them that we have everything organised for them and helps us find out any little details they might have forgotten to mention! Something as simple as a misunderstanding between a "horsehoe" set up and a "u-shape" can cause all sorts of problems on the day!
My advice for clients holding an event is: To let the venue / events manager help you! We know our facilities better than anyone, and nine times out of ten will have arranged a similar set-up, technical or catering package at a previous event. Asking us for help will make it a lot easier for you!
the unique thing we can offer is: Really it has to be our flexibility. As an independent venue, we can offer a completely bespoke package to any client. The multi purpose rooms mean we can tailor set-ups and technical to suit all kinds of events, from BBC Question Time to dog shows!
My proudest moment was: We hosted a huge annual conference for the UK Caravan Club. This was an all day AGM in the theatre for 500 people with full tiered seating, staging, back projection etc. They would then go back to their caravans to change, returning two hours later for a three-course dinner and dancing in the same room! A two hour window to physically turn the room was pushing it for us, without the added time involved in laying the tables. All the staff were roped into help, from cleaners to accountants to directors and as a team we achieved what we thought was going to
be impossible. The client couldn't believe it was the same room, the event was a phenomenal success and I am very proud of what we achieved. The Cresset has always run on the basis of strong team work and getting the job done and that was a prime example of this in action!
The most annoying aspect of the job is: People who don't turn up! I really feel for clients who book an event based on a certain attendance and people let them down at the last minute leaving them
with empty seats and a bill to pay.
My dream event would be: I'd love to work on a celebrity wedding – the unlimited budgets and
outrageous ideas would be so much fun. Maybe if Katie Price is looking for someone to organise her next wedding? Or the one after that??
The Cresset is a multi functional venue, located at the Bretton Centre on the outskirts of Peterborough. It houses an 800-seater auditorium, smaller studios, a range of function rooms and 12,000 sq ft of exhibition space. Wireless access throughout, ample on-site parking for guests and staff, a licensed bar for after-hours socialising, and a full range of catering options are available
to complement events. It also has close links with a local hotel, for those guests attending from out of the area.
Contact Alison and the Events Department on:
01733 842515

www.cresset.co.uk
Leave a Reply