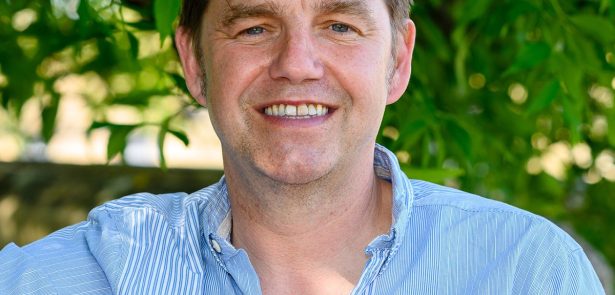 This Autumn, members from the Cambridgeshire and Peterborough Combined Authority, including the Mayor, Dr Nik Johnson, will be visiting each of the six regions that make up the Combined Authority as part of their Six Keys Roadshow.
But what exactly are the Six Keys, and why does this roadshow matter to Peterborough? To explain that we'll need to give you a bit of background about the current state of play in Cambridgeshire and Peterborough, and why it's so important that the Combined Authority is #UnlockingYourFuture.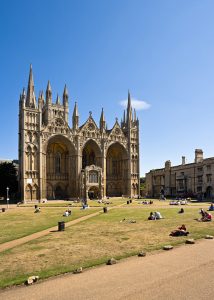 For over ten years, economic growth in Cambridgeshire and Peterborough has been faster than the national UK economy. Whilst this is generally seen as a good thing, this economic growth has not been felt by all in our region and has instead been largely concentrated in pockets. Chances for a good education and good work opportunities are not evenly spread throughout the Combined Authority, meaning that only some members of our community benefit from them. A lack of affordable housing close to centres of commerce and poor transport systems, making it difficult for people to travel to work, restricts prospects and risks future growth.
There is a clear gap in quality of life amongst people across the region which must be addressed, with more than a 10-year life expectancy gap between the most deprived and least deprived districts. And then there is a stark difference in net annual income between the richest and poorest households in Peterborough. Our growth, as good as it has been, has not been equally spread across our communities.
Additionally, as a region, we face risks from the changing climate including rising summer temperatures, water shortages and flooding. As well as being more evenly spread and sustainable over the long term, future growth for our region must be environmentally sustainable for the region to truly benefit.
Ultimately, economic growth for Cambridgeshire and Peterborough cannot be just about money.
If growth does not make life better, healthier, and fairer for all, or exhausts the resources our children will need for the future, the economic plans are flawed. More and more people are recognising that we don't just need growth: we need good growth. The Combined Authority's aim is not simply to increase income, but to increase our area's wealth, in a way that is sustainable and fair.
To fulfil its ambition to unlock fair and sustainable growth, the Combined Authority is focusing on six key areas:
Health and Skills: making sure that people in our region are healthy and able to pursue the jobs and lives they want
Innovation: building on our region's reputation for new thinking, new technology and new ideas in Cambridgeshire and Peterborough
Reducing Inequalities: reducing the gaps in life expectancy and people's income between different parts of our region; and focusing on investing in our communities and the people in our region to make that better
Infrastructure: building public transport networks, digital networks, and supporting energy and water systems to support the people living in Cambridgeshire and Peterborough
Finance and Systems: focusing on the way money is spent and decisions are made, to ensure projects are as cost-effective and transparent as they can be
Climate and Nature: bringing back the nature that's been lost to our region, and focusing on reducing the impact of climate change
But what specifically does this mean for Peterborough?
Each region has its own challenges, and for Peterborough the keys of Reducing Inequalities and Infrastructure are – well – key, but each of the six keys has their part to play in unlocking the future of the city and its surrounding towns and villages.
To begin with, ARU Peterborough will be opening its doors to students in September, after completion of the first phase in its exciting development.
Peterborough is a known higher education 'cold spot', where 36 per cent of the population have qualifications of NVQ4 and above, compared to a national average of 43.5 per cent. ARU Peterborough will help address that inequality while also widening participation by attracting a diverse student population to improve social mobility and to redress the skills gaps within businesses and industries across Peterborough and the region. It will aim to have a transformative effect on the city and its region by being a university rooted in the needs of the local economy. It will boost the skills and employability of students, creating a pipeline of talent for employers who themselves will be co-creators of the curriculum.
ARU Peterborough will then also feed into the key to Innovation, with the second phase of the project seeing the building of the Manufacturing and Materials Research and Development Centre, a 2,800 sqm of flexible research space over three floors. The new centre will link with local industry, fostering collaboration and innovation in a wide range of materials technologies, including 3D printing research, sustainable plastics, and new ways to make batteries. The building will host established and start-up companies in support of the development of new technologies linked to advanced manufacturing, which will in turn drive up local aspiration, support local employers and boost the economy.
When it comes to the key to Infrastructure, our transportation systems and roads are at the forefront of the Combined Authority's vision for Peterborough. Some recent good news for our region was the approval of an agreement to release £40,000 for an evaluation paper looking at the key requirements for the relocation of the Peterborough bus depot. The current Lincoln Road bus depot is approximately 100 years old, surrounded on three sides by the back gardens of neighbouring residential properties, and on the fourth side it fronts on to a busy retail area. It has insufficient capacity for electric buses because each charger will need barriers to protect it from parking accidents, taking up valuable floor space. The report will be based on a specification drafted by Combined Authority Officers which will include key requirements such as the need for electrification. It will also provide additional overnight parking capacity and maintenance facilities for buses and create a level playing field for bus operators who are bidding to operate bus services around the city. The key to Climate and Nature also comes into play here, with a proper depot allowing for the decarbonisation of our bus services, benefitting our environment and – crucially – the health of our community.
The A1260 parkway improvements are also an exciting development. Junctions 15 and 32/3 are cornerstones of the Peterborough Parkway Network that provides access to Peterborough city centre as well as business centres, parks, hospitals, and housing developments. But they are affected by high levels of congestion in peak hours, leading to a knock-on effect on all roads leading in and out of that part of the city. Around 46,000 vehicles use Junction 15 on an average weekday and mile-long tailbacks on the A1260 Nene Parkway frequently delay travellers in evening rush hour. The project will aim to improve safety, connect transport better, help economic growth, and improve journey time reliability. It will also provide a minimum 10% biodiversity net gain, in line with the Combined Authority objectives to deliver a transport network that protects and enhances Cambridgeshire's natural and historic environment. This will include a wildflower planting centred on the grass verges either side of the A47 eastbound off-slip, areas of mass bulb planting located on the lower ledge of the Junction 15 circulatory as well as the grass verge between the A1260 Nene Parkway and Thorpe Wood, and tree planting at several locations across the study area as compensation for tree loss at the footbridge and helping to achieve biodiversity net gain.
Measures are also in place to ensure the scheme improves connectivity for walkers to public transport and to nature's green areas, including the replacement of a pedestrian footbridge and the creation of zebra crossings, improving access to Ferry Meadows, the business park, and to public transport.
These are just some of the current projects that the Combined Authority are undertaking in our region, and the Six Keys Roadshow will be the perfect opportunity for you to meet with them and find out how they will continue to make life better, healthier, and fairer for all, without exhausting the resources our children will need for the future. Speaking of the roadshow, Mayor of Cambridgeshire and Peterborough, Dr Nik Johnson, said: "the roadshow is going to be the perfect platform for the Combined Authority to speak to members of our communities about the work we are doing to unlock jobs, affordable housing, railways and so much more. The six keys are in place to ensure that we are unlocking fair and sustainable opportunities for everyone across the Combined Authority and protecting our futures".
Keep an eye on the Cambridgeshire and Peterborough Combined Authority website for updates on when they will be coming to Peterborough in the Autumn.
Leave a Reply