Strong Response From Peterborough Businesses To 'Gig Up' Campaign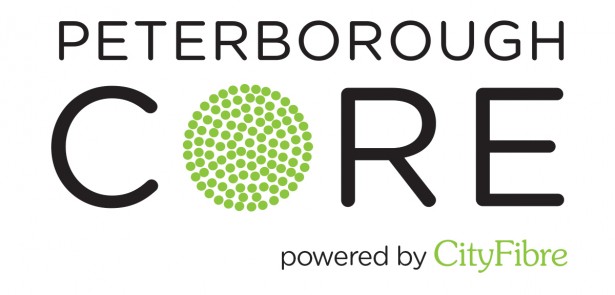 100 businesses register for fibre-optic connectivity in just one week.
CityFibre, which is investing in a new city-wide pure fibre-optic network in Peterborough, has announced that within just one week of launching the 'Gig Up' registration campaign encouraging Peterborough businesses to register their interest in the network, more than one hundred organisations have already signed up.
The campaign, which kicked off on January 30th is designed to provide CityFibre with information that will allow it to map demand across the city, ensuring that as many businesses as possible are accommodated in the initial network roll-out.
"We are delighted by the strength of the response, though not entirely surprised," commented Greg Mesch, CEO at CityFibre. "We have had excellent feedback from businesses in Peterborough since announcing our investment at the end of last year, and the impression that we get, reinforced by the number already registered, is that they fully recognise the considerable and positive impact that ultra-fast services delivered through the new fibre network will have on their operations."
The fibre network, known as the 'Peterborough CORE' will revolutionise the way that organisations in Peterborough can operate, delivering Gigabit speed services that are both accessible and affordable. Pure fibre connectivity means that businesses can put the frustrations of existing slow and unreliable broadband services behind them, and instead can expect symmetrical download and upload speeds of 1000 Megabits per second. In practical terms this means that even the largest data files can be transferred instantaneously and organisations will have the opportunity to gain true value from cloud services delivering a host of cost and time-saving benefits, long into the future.
"The immediate response to the Gig Up campaign is a positive step for us, allowing us to move forward with our roll-out plans," continued Greg Mesch. "We are on course to commence our roll-out of the Peterborough CORE in April 2014, so we would encourage even more businesses to register their interest now on the campaign website www.PeterboroughCORE.com and become part of the first wave of a digital revolution in Peterborough."
Neil Darwin, chief executive of economic development company Opportunity Peterborough who is backing the Gig Up campaign, said: "A pure fibre internet connection poses incredible opportunities for businesses to grow and develop and we're excited to see how our local companies can benefit once they're connected.
"It's important to remember that the Peterborough CORE network will be designed according to demand. Those businesses that want to be able to connect to the CORE need to raise their hand and register their interest now to ensure the network reaches their area. Visit the Peterborough CORE website to make sure you don't get left behind."
More information on the Gig Up campaign can be found here www.peterboroughCORE.com
Leave a Reply