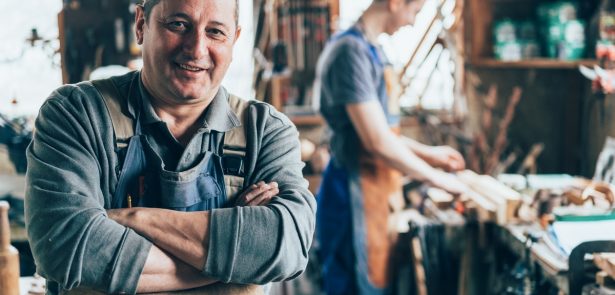 As the new Start and Grow Programme for Fenland, Peterborough and Huntingdonshire – funded via the Community Renewal Fund – continues to nurture businesses throughout the region, we spoke to one of the people at the forefront of making the project a success: Business Growth Advisor, Mark Longman
The Moment: Tell us about your job, and what you do for people.
I'm what's called a business growth advisor. I mentor people from the point of induction to the programme – through to helping them put together a sustainable business growth plan and put in a grant application – to actually assisting them along their journey from where they are now towards achieving their growth potential.
When it comes to the people who use your services, what sort of range do you see in terms of how prepared they are to run their own businesses? What level of help and input do they generally need?
There's a full spectrum: people who probably just have an idea for a business and need quite a lot of support – they've not yet put together a business plan, and many might not even have much experience of putting together a spreadsheet. Then we help micro-businesses that have been in operation for a couple of years, and who have probably got most of the things they need but might just need a little bit of support to grow to the next level;
that includes sole traders, limited companies, people who are up and running and may have two or three employees already.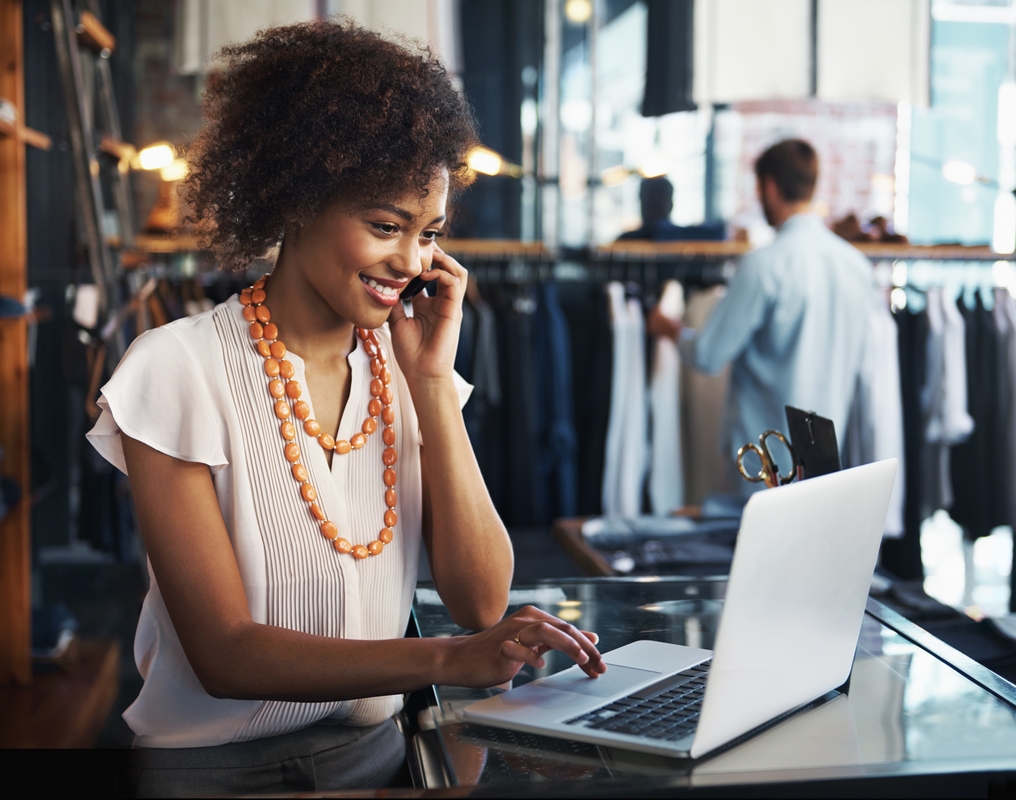 So, if someone comes to you with just an idea, what's the process you'll take them through like?
Even if they don't decide to go for a grant, there's still a lot of support for them to help generate their ideas further, hopefully into something they can launch a business around. If someone came to me with just an idea, I would begin by finding out about what their experiences are and why the idea of working for themselves interests them. I'll have a chat with them, ask them questions about the business idea, because if we find out that it's what we class as a "hobby business", that might not be something that they can practically move forward in terms of start-up business.
I will explore with them their potential for growth, by talking about their business sector, what their market potential is and whether they have done any market research. I will ask if they have analysed their competition. Do they have a unique selling proposition?
We provide all this through our one-to-one support with our clients, either via zoom or face-to-face. Once we've done that, we can put together a bespoke action plan, giving them the wraparound support they need to succeed. That includes access to workshops, online training, having more one-to-one coaching, or applying for grant funding.
You sound like the ideal sounding board! A sounding board-plus!
I like to let people talk about their businesses, what their plans are, ask: what have they done so far? Then I can suggest resources that help fill the gaps, help them move forward and gain new skills or other resources to enable them to grow their businesses. It's not setting anyone up to fail, it's about being there to be honest and tell them what they've got that's working, and what might still need work and how they might go about addressing that.
And you can give them tailored support?
Yes. Before I get assigned to someone, they will have been invited along to an online, one-hour workshop in which they find out about the programme and what's on offer. If it's still something that they want to get involved with they fill out a simple application form to join the programme.
If they want to apply for a grant, they are invited along to a grant workshop, which basically walks them through the grant application process. If they want to develop new skills, they can sign up to any of the workshops we are running.
For example, there are workshops on digital marketing, on how to manage your cash flow, and how to write a business plan or growth plan. They can book in for one-to-one sessions with myself or our other business advisors, and we go from there!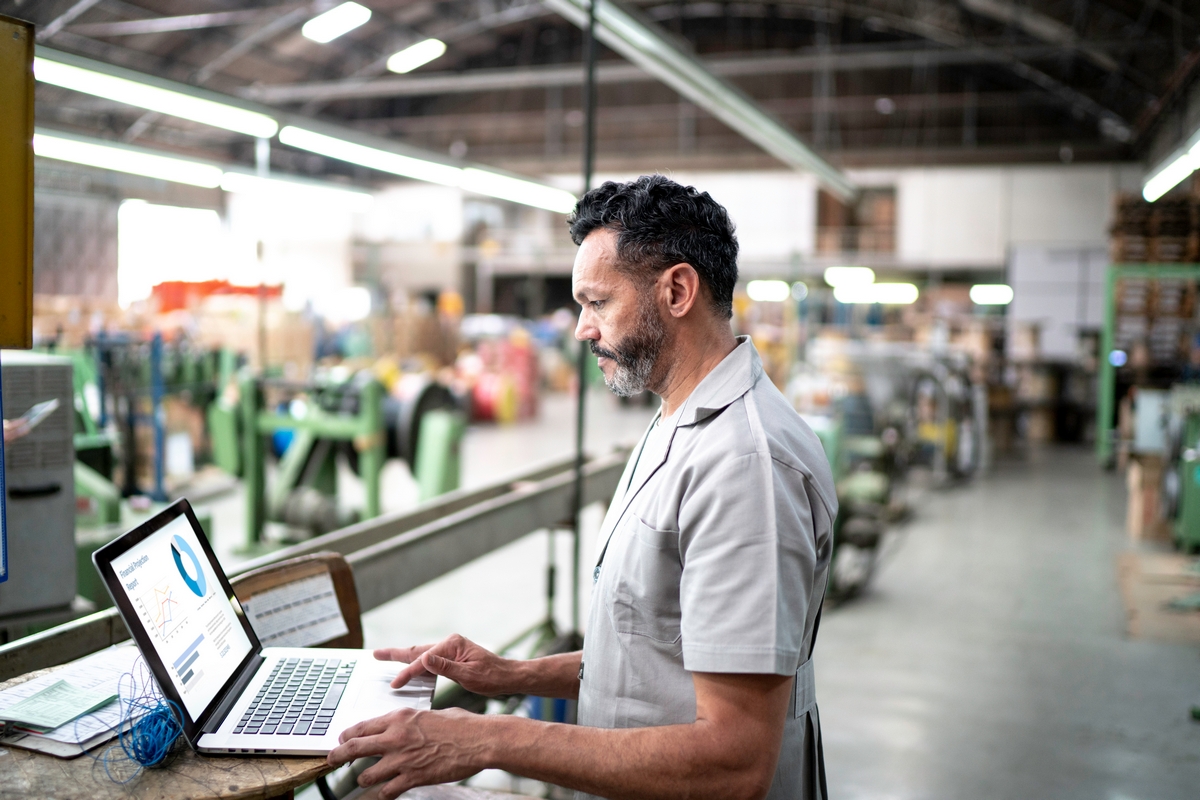 How does this work in the real world? Can you give me any examples?
We had a gentleman who was originally in the banking and finance industry in London. He moved up here with his family, just to get away from it all, and bought a listed building – a pub in the Fenland area, very rundown, in need of refurbishment.
He came on the course then I met with him, did a site visit, he spoke to me about everything he wanted to do, and then we sat down and went through his business plan, the grant application – for which he'll hopefully access about £20k – to get the business up and ready.
That will be spent on bringing the building back to its former glory – it's very dilapidated but it's right in the heart of the community, and he's going to create a coffee shop and hub for the local community.
Another example is a young lady who has been in business for about two and a half years, and not really getting any further in what she does. She makes small items and sells them on Etsy, and while her business has been doing very well it needed a bit of input to grow. We worked on a business plan and grant application, and we've also been able to provide her with a 3D printer and laminated cutter, which enables her to do so much more.
Before, she could do one thing and it took around 40 hours; now she can do probably 50 in half an hour. The cost has gone down, productivity has gone up – and she can offer a lot more.
So you can provide access to technology, practical help with the physical 'making and doing'?
Yes – but the other thing I provide, I suppose, is time. Often, the people I see have no one to talk to, they don't know where to go – starting a new business is scary! All the advice around them, often from friends and family, is 'to go and get a job', but what they need is to hear someone say:
'Actually, it is a good idea and a brilliant route to go down'.
I get them from point A to point B often by simply letting them talk things through, and think out loud.
It sounds like you're almost like a community hub, as well.
Yeah, I suppose we are, really! I like to be there to support people whenever they need – they can email me, whether it's a weekend, whether it's nine o'clock at night, and I'll try and answer! And if I don't know, I can pass them on to someone who might be able to give them a little bit more advice.
And you're there right to the champagne cork popping at the end?
Well, hopefully, yes! It all just depends on the individual – we can support them as much or as little as they want, and for as long as they want.
However, this programme runs to the end of June 2022, and so I recommend any entrepreneur or business who needs support to start their business or scale-up gets in touch as soon as possible.
Our grants and support will only be available for another three months. We have had hundreds of people sign-up already from across the region, and now we are almost half way through the programme, we want to help hundreds more people with what we think is a brilliant business support offer.

Leave a Reply