PJ Care in Sunday Times Top 100 list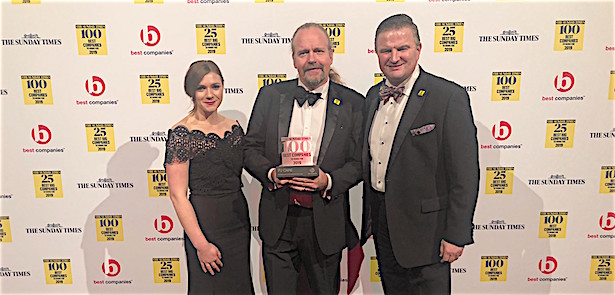 PJ Care joins the prestigious ranks of the top 100 companies to work for in the UK-wide Best Companies Survey.
The specialist neurological care provider has secured 87th place on the esteemed list and gained one-star accreditation in their first year of applying. PJ Care is the only care provider to appear on the top 100 list. The result is based on a staff survey which sees all elements of working life covered from My Manager to Wellbeing and Personal Growth. The family-run business was ranked particularly highly in the Leadership and My Company categories, with results showing staff strongly agree that PJ Care is run on strong values and principles as well as being an organisation they feel proud to work for.
At PJ Care, internal communication and staff wellbeing is a huge focus. Staff are engaged and empowered through their mission to put their residents at the heart of everything they do and their core values of Compassion, Commitment and Care. Initiatives such as monthly meet ups between staff and the board of directors coined "Tea for Twelve", an open-door policy throughout the company and yearly staff-nominated awards which culminates in a company-wide celebration of success ensures staff feel valued and motivated. Leading these non-archetypal approaches within PJ Care is Neil Russell, who last year took over from his mother and Founder of PJ Care, Jan Flawn, as Chair. Neil's inspirational leadership approach continues to take PJ Care on their journey of inclusivity and growth as specialist providers of outstanding neurological care.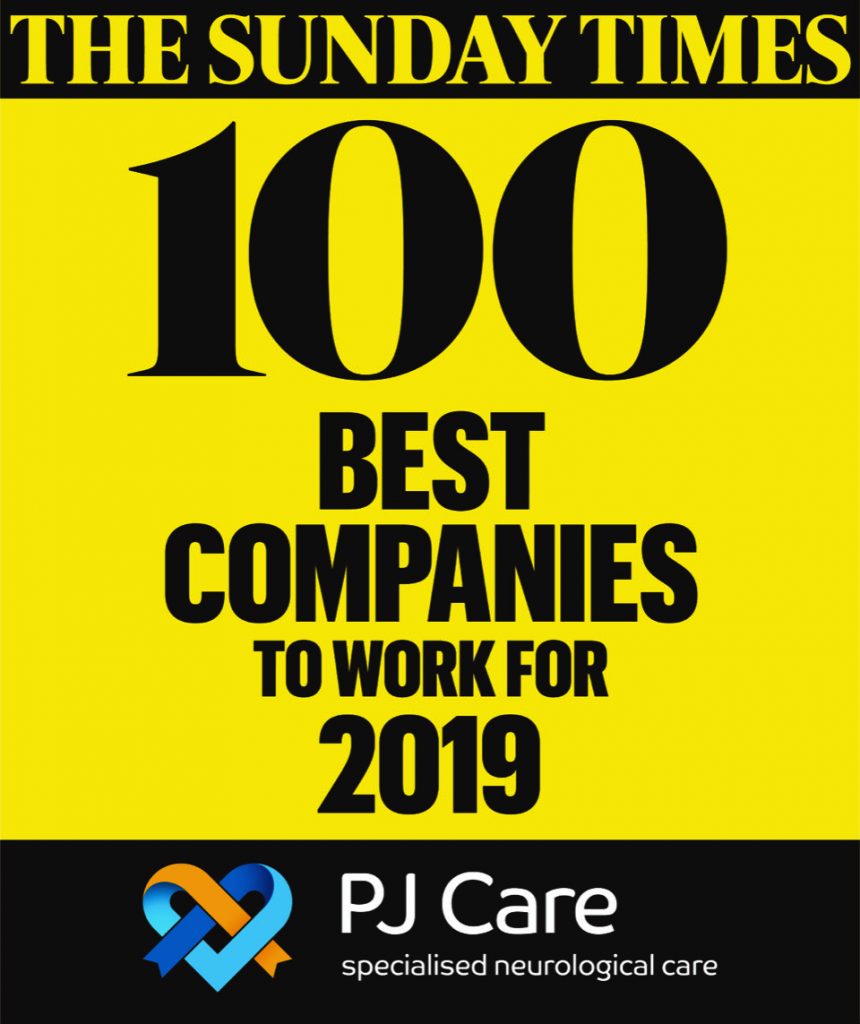 Neil commented: "We are so proud of this accolade. To be recognised as a great company to work for directly by the people who make PJ Care what is it: our staff, is truly phenomenal. At PJ Care we maintain that everything we do is about our residents and this achievement means we can continue to build our highly skilled and motivated team and work together to change the lives of others".
Jonathan Austin, CEO of Best Companies Ltd, added: ""I would like to congratulate PJ Care on their achievement of One Star Accreditation status and being named as one of the UK's Best Companies to Work for. Best Companies have been producing the Accreditation standard since 2006 to acknowledge excellence in the workplace. We are proud that organisations like PJ Care focus on their employees and have been rewarded with an engaged workforce who tell us that they're a best company to work for".
The Sunday Times Best Companies survey is the UK's benchmark for rating and celebrating the very best employers to work for.
---
About PJ Care
PJ Care is an award-winning care provider with two centres in Milton Keynes and one in Peterborough. They offer specialised care for individuals aged 18 onwards with degenerative and acquired neurological conditions. For further details on PJ Care, please visit their website www.pjcare.co.uk or call 0330 20 20 304 to speak to their friendly team.
Leave a Reply