Peterborough's full fibre revolution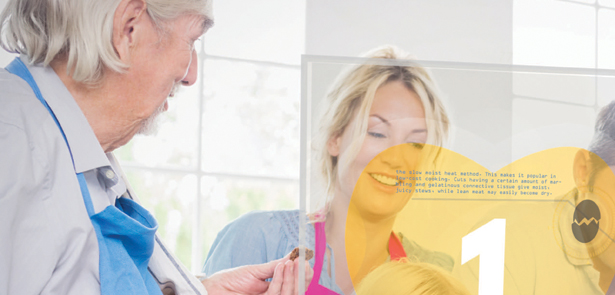 Peterborough is thriving as full fibre expansion gathers pace, says Rebecca Stephens, CityFibre's City Manager for Peterborough
What a difference a year makes. Just 12 months ago, we got to work on transforming the digital infrastructure in Peterborough into one of the best connected cities on the planet. Our ambition was to build a futureproofed city wide gigabitcapable network, one that will power Peterborough for generations to come. And now our ambition is well on the way to being realised. Huge progress has been made since the first spade went in the ground, and momentum is showing no signs of slowing. Our investment of more than £30m in full fibre broadband will drive Peterborough towards a brighter future – one that is powered by gigabit-capable speeds. Indeed, some areas of the city are already benefiting from full fibre.
That's because Peterborough started on the path to becoming a Gigabit City in 2013, when CityFibre and Peterborough City Council entered into a partnership to connect more than 100 public sector sites to full fibre. A year later, the first businesses began to connect and in 2016 we signed an agreement to connect 220 CCTV cameras, Wi-Fi sites and Information Traffic System locations, reflecting the council's smart city vision. Just last year we celebrated the next major city milestone when we announced that Peterborough was to become one of the first UK cities in our FTTP (fibre-to-the-premises) roll-out. Delivered in partnership with Vodafone, this digital expansion has generated tremendous excitement throughout our communities, with almost every home and business in Peterborough set to benefit from a full fibre future.
Delivering economic benefits
More reliable and faster internet is worth celebrating – as is symmetrical upload and download speeds – but full fibre broadband is about so much more. In fact, according to a recent study published by economic development consultancy Regeneris, there will be significant economic benefits across a 15-year period. Peterborough's business community stands to benefit enormously.
Access to gigabit-speed full fibre connectivity could unlock £55m in business productivity and innovation, with companies able to develop and promote new, richer products and services online while benefitting from greater exposure to the international marketplace. Up to £45m could be added to the value of local homes, as access to reliable, high-speed broadband becomes ever-more critical to buyers. Wider smart city enablement, from home automation technologies to smart energy networks and intelligent transport systems, could add as much as £54m locally too; while digital enhancements in the delivery of healthcare services could be worth £8m. A further £25m in growth could be driven from new business start-ups, with enhanced connectivity making it easier and less expensive to set up base and run efficiently.
The increased ability for companies to support flexible and remote working could also add £22m. This will not only help to reduce barriers to work, but improve employees' work-life balance which in turn improves motivation and retention.
A smarter approach
Peterborough's smart city credentials are evident. Future Peterborough – a collaboration between Opportunity Peterborough and Peterborough City Council – has done fantastic work to date. In fact, the initiatives in Peterborough are so well-respected that they have gained international acclaim. Earlier this year, Future Peterborough was in Taipei to share what they have learned about becoming a smart city – a huge honour.
At the heart of any smart city approach is robust digital infrastructure, which is exactly what full fibre offers. Going forward, full fibre will underpin Peterborough's smart city aspirations, allowing the city to embrace forwardlooking programmes that can make a dramatic difference to the lives of people living here. Whether it's improving traffic flow in and out of the city, reducing waste on the streets or keeping people safe, digital infrastructure can enable Peterborough to reach greater heights, now and in the future. Of course, it is up to the people of Peterborough to decide how to make best use of this infrastructure. That is why we have gifted an Internet of Things project and platform, which will let the city explore smart technology across and within sectors to create economic benefits for all.
Past, present and future
Since construction work began last year, we have made great progress in Peterborough. We've expanded our network into areas including Garton End, New England, Paston, Dogsthorpe, Eastfield, Parnwell and Newark. More recently, we have started to build in the Ortons and are continually developing in areas to the north of the city centre. Of course, we're also doing everything we can to keep local residents and businesses up to date with the roll-out programme. Reinstatement of the areas in which we build is crucial to us, and we will be discussing our approach at the Peterborough Construction Network event being held by Peterborough Chamber of Commerce in September. We also want to help inspire people in the city to use this new network to unlock their potential.
That's why we're sponsoring the STEM Festival which will take place in the city on Saturday 13th October. With an aim to attract 5,000 visitors, it is set to be the largest digital and tech festival in Peterborough's history – if you're going to be there, we'd love to chat about our work in the city and how it will benefit everyone. So one year on, and plenty has been achieved. But rest assured, we're only just getting started as we seek to extend our full fibre network to nearly every home and business in the city.
Fake fibre vs full fibre
So we can see quite clearly what the benefits are of fibre. But for many, the distinction between 'fake fibre' and 'full fibre' remains blurry. They're actually very different and when some of the UK's biggest providers talk about fibre what you are actually settling for is fibre cables used for part of the journey, to carry data to your local cabinet in the street. From there, old fashioned copper wire – which is notoriously slow and unreliable – carries the data to and from your premises.
Full fibre is the real deal. With full fibre, there's no outdated copper wire involved. Instead, fibre connections are used for the entire length of the journey, right into people's homes. It can mean the difference of downloading the latest movie or video game in minutes, rather than hours. No copper wire, no slowdown in speeds and no drop in quality. Simply put, it's exactly what most people think they're buying when they sign up for 'fibre'. This fibre ruse is increasingly apparent when businesses realise their internet connection is shackling them from innovating.
And, as our reliance on cloud computing and remote solutions continues to grow, so will the realisation that businesses across the UK are lagging behind. Full fibre, then, is a game changer for businesses – giving them the ability to handle data-heavy tasks with no server strain. It is also futureproof, meaning it can support companies as their data consumption and demand for bandwidth grows. The benefits will be felt by employees too, with full fibre across the city helping people work from home and improve their work/life balance.
Get connected
To register your interest in Vodafone's Gigafast broadband services, visit: vodafone.co.uk/gigafast/register ● To find out more about the Gigabit City project in Peterborough visit: cityfibre.com/peterborough
Leave a Reply