Hegarty solicitors donates 10% of fees to support local NHS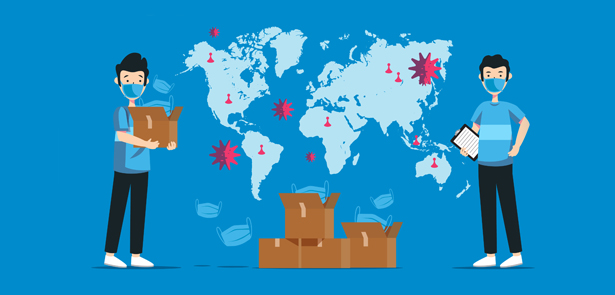 Hegarty Solicitors, which has offices in Peterborough, Stamford and Oakham has pledged to support local NHS Charity Trusts by donating 10% of all fees generated from wills until June this year to the North West Anglia NHS Foundation Trust and the Leicester Hospitals Charity
'Over and Above', the North West Anglia NHS Foundation Trust charity, supports Peterborough City Hospital, Stamford and Rutland Hospital, Hinchingbrooke Hospital and Outpatients Departments at Princess of Wales, Ely, Doddington Hospital and North Cambs Hospital, Wisbech and is funded by donations. The Leicester Hospitals Charity use money donated to the charity to improve patient areas and also invest heavily in state-of-the-art equipment to diagnose and treat patients.
Greg Baker, Head of Wills, Trusts and Probate at Hegarty Solicitors said "We believe in supporting our local NHS and recognising the amazing work they do, particularly during the current challenging time.
"For a number of years we have offered a 10% discount on our family law, wills, trusts and probate and conveyancing services fees for NHS, Armed Forces, Police, and Fire Service personnel in recognition of the amazing work they do for our community.
"However, we felt it was important to show our support to our local NHS in as many ways as possible during this difficult time."
Greg continued "For all will instructions taken with effect from 9th April 2020 until 30th June 2020 we will be supporting the North West Anglia NHS Foundation Trust and the Leicester Hospitals Charity by donating 10% of our wills fees to help support the local NHS and acknowledge the outstanding service they are delivering to local people.
If you make a will with us before 30th June, you will be helping to support our vital front line NHS workers. 10% of the cost of making your will, will be donated to either the North West Anglia NHS Foundation Trust for wills made via our Peterborough and Stamford offices or the Leicester Hospitals Charity for wills made via our Oakham office."
If you are thinking about making or updating your will and would like to support your local NHS, or would like to enquire about the discount for emergency services personnel, please contact Hegarty Solicitors today by emailing or by visiting www.hegarty.co.uk
Specialist solicitors at Hegarty Solicitors are able to work remotely during this time to discuss your instructions by telephone, or by video messaging facilities.
Image: www.freepik.com/free-photos-vectors/health
Health vector created by freepik
Leave a Reply