Peterborough Positive recruiting two City Centre Ambassador roles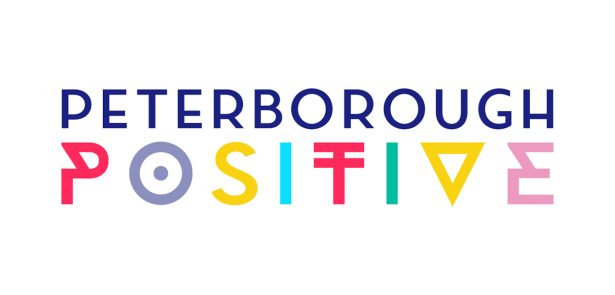 Peterborough Positive, the city's BID (Business Improvement District), is recruiting two City Centre Ambassadors to support businesses and visitors in the city centre
These full-time roles will involve supporting businesses and visitors of Peterborough city centre in a proactive and ambassadorial way by championing enthusiasm, passion and communication.
The Ambassadors will report to Peterborough Positive's Business Improvement Manager and will be based from the office in Westgate Arcade, Queensgate. As on-the-ground representatives of the BID, they will be important in representing the city in the best possible light.
Working alongside the city centre's business community, the Ambassadors will also be the 'eyes and ears' of Peterborough, communicating any issues and liaising with the local authority and other key stakeholders.
Peterborough Positive's Business Improvement Manager, Pep Cipriano, said:
"We're looking for candidates that ideally know Peterborough inside out and have the same passion for the city as the rest of the BID team does. The City Centre Ambassadors will be responsible for welcoming and supporting visitors and tourists to Peterborough, as well as looking out for the businesses within the centre and creating strong lines of communication between stakeholders and companies.

"The Ambassadors will be highly visible in the city centre; therefore, they must be professional, positive and proactive. They will also be working closely with the City Council's enforcement team, reporting any issues to them so that they can be swiftly dealt with. These are unique roles and I'm looking forward to finding the right candidates to join our team."
Mark Broadhead, Chair of Peterborough Positive, commented:
"The Ambassadors will be absolutely crucial in supporting the BID's activities over the next few years. We have seen how much of a difference street ambassadors have made at other BIDs around the country and are now ready to put our own in place. The Ambassadors will have a positive impact on footfall in the city centre, as well as improving the perception of Peterborough to all who visit."
View the full job description and details of how to apply at: http://www.peterboroughpositive.co.uk/latestnews
Applications close at 5pm on Friday 9 September 2022, with screening interviews scheduled to take place the following week. Applications should be sent to with the subject line 'Ambassador Job Application'.
Visit the website and follow Peterborough Positive on LinkedIn and Twitter for regular updates on the Peterborough BID's activities.
Leave a Reply