Peterborough: an investment hotspot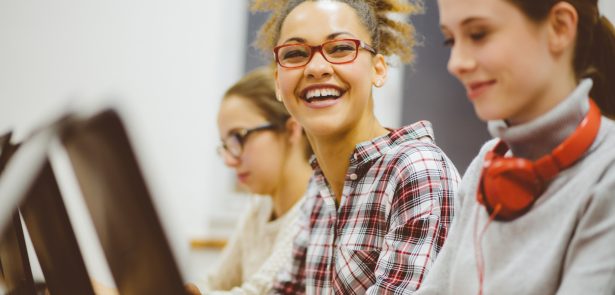 It's been a long, hot summer and for Opportunity Peterborough, the city's economic development company, the heat has definitely been on as the team has worked through a busy few months to attract new investment and support Peterborough's economic growth
TURNING INTEREST INTO INVESTMENT
In June Peterborough welcomed senior representatives from Heathrow airport to the Roxhill Gateway site in Orton Southgate to showcase the city's offer as the perfect place for investment. The visit followed a successful bid made by Opportunity Peterborough to get the city longlisted among 65 potential locations for Heathrow's four logistics hubs that will support its expansion. Heathrow's third runway is set to create up to 12,900 new jobs and deliver up to £15 billion worth of economic growth for the East of England so, as one of just two longlisted sites in the East of England, there's huge anticipation ahead of the final four locations being announced in the summer of 2019. Heathrow isn't the only business that has seen potential in Peterborough.
That same week the Construction Industry Training Board (CITB) confirmed it would be moving its headquarters to Peterborough after discussions with Opportunity Peterborough around the city's business offer. Already home to the Chartered Institute of Logistics and Transport (CILT) and the Road Haulage Association, Peterborough is becoming a hub for centres of excellence. Further successful investments supported by Opportunity Peterborough include materials handling equipment provider, Advanced Handling, which opened its site earlier this year and South African drinks manufacturers, Kingsley Beverages, which began production at its Roxhill Gateway premises having completed its factory build. Most recently Peterborough has become the first UK base for French fashion retailer, Patatam, as the company looks to bring its thrifty nearly-new clothing range to a new market.
CELEBRATING SUCCESS
Taking place on 4 October in the city's stunning cathedral, the Opportunity Peterborough Bondholder Dinner will once again provide the perfect platform to celebrate Peterborough's businesses. This annual sell-out event not only acts as one of the premier networking opportunities for businesses in the city, but will also form an exclusive preview of the Museum of the Moon, a new touring artwork by UK artist Luke Jerram. Measuring seven metres in diameter, the moon features detailed NASA imagery of the lunar surface. The installation is a fusion of lunar imagery, moonlight and surroundsound composition created by BAFTA and Ivor Novello award winning composer Dan Jones. The installation has been made possible thanks to Vivacity and the Without Walls programme.
FUTURE-PROOFING TALENT
To develop a work-ready talent pool within the city and further afield, The Skills Service – run by Opportunity Peterborough – is continuing its valuable work to address local business concerns about the work-readiness of young people coming out of education. Perhaps best known for its annual Mission Possible Careers Show – which this year attracted over 5,000 young people to get inspiration for their future careers – the team coordinates work-related learning activities that aim to improve the aspirations and economic awareness of young people and develop their employability skills. The brokerage team offers an array of 31 different types of events – from careers fairs, 'meet the professional' events, to providing mentors and hosting enterprise challenges in schools. Not content to leave the current workforce behind, The Skills Service also has a number of services companies can use to develop their staff, including CPD workshops and teacher placements or mentoring in industry.
SUPPORTING THE RURAL ECONOMY
Since 2014, Opportunity Peterborough has been running the LEADER funding programme, a £1 million grant funding pot that aims to boost tourism and small business growth in rural areas, aid the development of agriculture and support farm diversification and forestry. The latest round of funding approvals has seen nearly £85,000 awarded to a riding school and livery yard in Thorney and a farm in Rutland. Middle East Farm Riding School in Thorney, which trades as Bar Pasture Stables, received £57,941 to build a new indoor training arena at its new site off the A47. The indoor space will mean the team can still run horse riding lessons for all ages and abilities throughout the year, no matter what the weather. The second grant recipient was Manor Farm in Rutland which produces a quality range of food crops for human and animal consumption. It was awarded £25,540 towards a Direct Drill to improve cultivation and soil quality.
CHANGE AT THE TOP
At the end of September, Opportunity Peterborough's chief executive of four years, Steve Bowyer, will be standing down to take up a new position as Chief Executive of InvestSK, a newly formed economic development company wholly owned by South Kesteven District Council. Following Steve's departure, Opportunity Peterborough's current Head of Economic Strategy and Partnerships, Tom Hennessy, will step up into the role of Acting Chief Executive, and will help steer the company, and the city, to make the most of its potential and boost the buoyant local economy.
Since the 2017 Careers Show, The Skills Service has…
● Trained 44 mentors from the workplace ● Filled 2,099 work experience placements ● Accessed 8,225 business hours contributed by local companies ● Introduced 1,103 businesses into schools ● Delivered 197 events attended by over 32,081 students ● Undertaken 49 strategic audits to benchmark careers provision in schools ● Provided 130,376 student hours of careers-based education ● Provided CPD to 276 school teaching staff ● Managed the delivery of 550 hours of mentoring to students ● Careers Show visitors – 2013: 1,000 to 5,000 in 2018.
To find out more about Opportunity Peterborough and our work, visit www.oppportunitypeterborough.co.uk
Leave a Reply