The Questionnaire – Peter Corder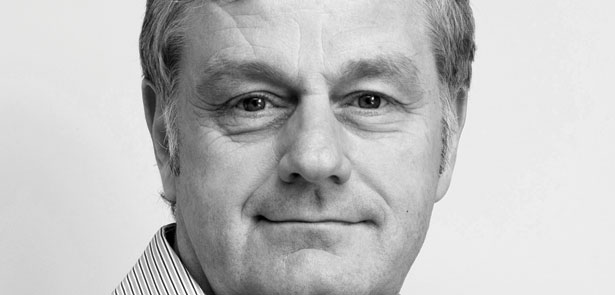 Peter Corder, MD of PR and marketing company Media Matters takes The Business Moment's questionnaire
What was your first job?
I worked as a trainee reporter on the Peterborough Standard before roles as a sports reporter, sports editor, production editor, and then editor of a range of newspapers and eventually editorial director of various newspaper groups before setting up Media Matters in 1994.
Who has inspired you and why?
My first editor Mike Colton taught me how to hone my writing skills. He had a wonderfully concise style that gave all his carefully chosen words so much more impact. Since then, lots of people have inspired me – some whom I know and others whom I admire from a distance. I believe that "every day is a school day" and we can learn something from everyone we meet.
Are you where you expected to be when first setting out?
I didn't intend running my own media business when I started out. I envisaged myself being a national newspaper sports writer or presenter but the way things turned out I have enjoyed some wonderful experiences at Media Matters with a fantastic bunch of colleagues.
Do you like to plan, or to improvise?
Planning is essential to business success although I have always believed that an entrepreneurial ability to seize an opportunity and being prepared to change the plan is the mark of a dynamic company.
If you weren't in this business, what would you be doing?
I guess I would still be working in the media – either writing or broadcasting. I love sport, travel, and eating out – so alternative careers in one of those areas would probably have been the perfect alternative.
How tidy is your desk?
My desk is always reasonably tidy – much to my wife Anne's astonishment. I am not the tidiest person at home!
If you could go back and do one thing differently, what would it be?
I would have avoided getting into the kayak that was eventually attacked by a very large and very angry hippo on the Zambezi River in Zimbabwe. Out-swimming crocs and hippos to the river bank from my upturned canoe was not my idea of a leisurely sunset paddle down one of Africa's most stunning rivers. It was a death-defying and life-changing experience!
If you made an unexpectedly large profit, what would you use the money for?
Firstly to reward the Media Matters team that had made the profit possible and then to book another trip to Africa – a magnificent continent full of wonderful people and amazing challenges and opportunities.
What's the best bit of business advice you ever had?
People who don't take risks generally make about two big mistakes a year. People who do take risks generally make about two big mistakes a year. It's a "no brainer".
What one piece of advice would you give someone starting out now?
Be passionate about what you do; work hard; and focus on customer service above all else. Manage your costs and the profit will look after itself.
What's your ultimate ambition?
To spend more time travelling around the world – there is so much to see and explore and so little time to do it. We all need to get out there and live it. Remember – every day is a school day – whatever your age.
What item would you take with you to a desert island?
A radio so I could follow the fortunes of my beloved Newcastle United of course…
Or, alternatively, a supply of 2005 St Emilion or Chateaux Margaux!
Leave a Reply