The Big Event – James Wood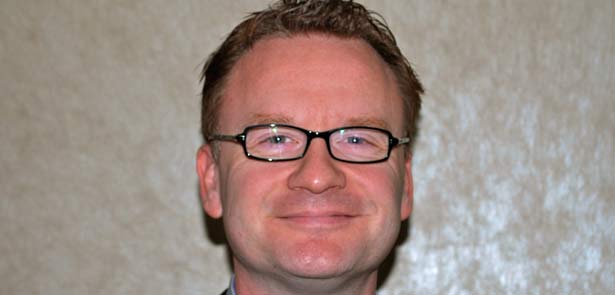 We put the questions that matter to local conference and event managers
NAME: JAMES WOOD
POSITION: Director of Sales at Peterborough Marriott Hotel.
I'VE BEEN AT THE VENUE SINCE: June 1991
PREVIOUS EXPERIENCE: Front Office Manager, Senior Events Manager & Sales Manager at the Peterborough Marriott Hotel.
I GOT INTO THE EVENTS INDUSTRY BECAUSE: I took advice from my grandmother who had been a publican for over 50 years coupled with some brilliant pre-leaving school career advice. I have to say I have no regrets either and I would not want to change a single thing.
THE BEST EVENT I'VE BEEN INVOLVED IN WAS: A pharmaceutical product launch – an event that was really high profile and had to run to extreme precision.
THE STRANGEST REQUEST I'VE EVER HAD WAS: A guest calling down to the front desk one day asking if he could have permission to shoot the wild rabbits we have in the hotels grounds.
MY WORST EXPERIENCE AT AN EVENT WAS: A full power cut lasting seven hours one cold and very dark winter evening with 250 people waiting to attend a dinner.
MY BIGGEST CLAIM TO FAME IS: Driving the actor Ralph Little (The Royle Family) to an ATM
ONE LESSON I'VE LEARNT IS: Never leave anything to chance!
MY ADVICE FOR CLIENTS HOLDING AN EVENT IS: Research the venue and always plan ahead.
THE UNIQUE THING WE CAN OFFER IS: Unrivalled service and attention to the finest detail.
MY PROUDEST MOMENT WAS: Representing the Marriott UK & Ireland portfolio of hotels at a US road show in 2011.
THE MOST ANNOYING ASPECT OF THE JOB IS: An unsatisfied customer.
MY DREAM EVENT WOULD BE: Film crew events are always super exciting – so maybe the next blockbuster movie.
Located opposite Peterborough's Business Park and just 3 miles to the centre of Peterborough, the Marriott Hotel is a great location for business. Each of the 12 conference rooms have been recently refurbished as part of a £3.5 million pound refurbishment, and all feature comprehensive meeting facilities complemented by high speed internet access, expert catering, and audiovisual resources. The Henry Royce suite is the largest meeting room, with a capacity of 300 seated.
FOR MORE INFORMATION, OR TO BOOK AN EVENT
visit www.marriott.co.uk/hotels/travel/xvhpb-peterborough-marriott-hotel, or call 01733 371111.
Leave a Reply