Pilot Fish: swimming with sharks…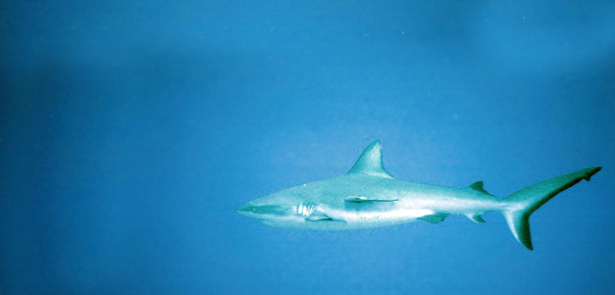 Commercial finance solutions provider Pilot Fish can navigate the treacherous currents of the funding markets to help you raise the cash your business needs – and keep your head above water...
Pilot Fish is an independent expert in the world of commercial finance, offering solutions to improve cash flow and maximise the chances of successfully raising finance at the best possible rates. The company is a product of the recent upheaval in the funding markets, as MD Richard Jones explains: 'Pilot Fish was set up because we could see that SMEs were struggling to get good advice on how to structure their companies and raise finance. The financial upheaval of the past seven years has made it more difficult and complicated to obtain finance. We're here to help with that. 'I am an experienced finance director and the team I have here are senior finance managers of organisations, so we can give advice that a lot of other brokers can't; while they might understand the financial products they are brokering, they may not understand what the business actually needs. Our experience of managing finances for big businesses is what differentiates us.'
Investment readiness
The team at Pilot Fish gets under the skin of a business in order to understand what it is trying to achieve, and the most sustainable ways of doing that. The first step in raising finance is to complete an analysis of the business. This gives an insight into the company's readiness for investment. 'Some businesses will be investment ready, in that they have an asset or the business is trading well. We will help to position them so that they can correctly tell their story to the funders,' says Richard. 'Others won't be ready. We can help these businesses through the process of becoming investment ready. How we do this depends on the organisation's circumstances but might include, for example, internal restructuring or improving financial reporting to make them attractive to funders.
'To raise finance you need to present your story and the company in a factual and truthful manner, while making sure you have the backup behind your business team to put the finance case.' Businesses should consider their strengths, whether they have the right management team in place, and the right structure and business model – all of which can support a successful funding application. 'There's more to it than simply filling in forms. If you can help a client become investment ready before they put an application in then they will get that funding.'
Product examples
Typical examples of financial products include asset-backed financing of equipment and property, and invoice discounting, or factoring, which raises money against the debtor book of a company; in this instance the invoice is used as security for the advance. Pilot Fish can also help companies to release capital from the assets they already own or provide quotes for leasing capital equipment – a tax-efficient way of financing equipment that can free up working capital for business growth.
'Of course, the suitability of a product really depends on the requirements of the business and its particular circumstances. You wouldn't, for example, take out a three-month loan if you wanted to fund your business for a four-year growth plan. We are driven entirely by what is best for the client. First and foremost it's about what works for them,' adds Richard. Just like the pilot fish that swim with the sharks, Richard and his team can help businesses through the complicated and potentially treacherous waters of corporate finance. 'We've been around many years, swimming with these sharks as finance directors! What you get with us is a very experienced team that can really understand the needs of your business and match your requirements.'
PILOT FISH
01778 309777
www.pilotfishpartnership.co.uk
Leave a Reply