Leading the Green Revolution 
Leading the Green Revolution  1 2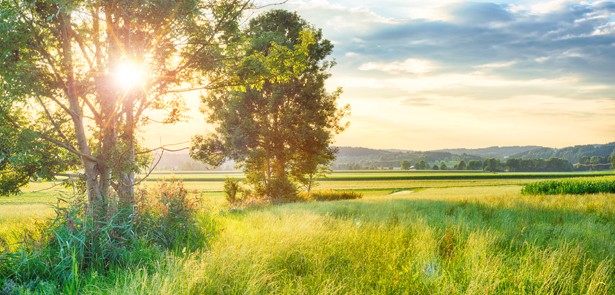 The Moment met Kim Coley, Senior Green Business Coordinator at Investors in the Environment and enthusiastic ambassador for green businesses, to talk about her plans for making sustainable practices the norm nationwide
KIM, CAN YOU TELL US MORE ABOUT IIE?
iiE is a lovely hub of environmental services for business. We have the certification side of the scheme for those businesses that want a green stamp of approval. We have the membership side of the scheme that offers support to implement a credible Environmental Management System (EMS). We also have the promotional side of the scheme, which publicises all kinds of green business best practice. Whether it's IKEA Distribution and Queensgate Shopping Centre going Zero Waste to landfill, or Shield Technologies becoming paperless with their internal systems, we love sharing and encouraging eco excellence! The scheme is designed to create more sustainable and smarter businesses of the future. There are three different levels to choose from: Bronze, Silver and Green. Our criteria are unique because businesses must achieve a minimum 2% improvement in resource efficiency in order to secure the top Green level. We help businesses to measure various resources, set targets and build credible actions plans. Businesses can also do extra projects and take part in schemes such as 'switch off' campaigns or Zero Waste Week, which all helps to achieve a higher accreditation level.
WHAT ARE THE BENEFITS OF IIE TO BUSINESSES? 
Businesses can reduce their impact on the environment in a realistic way that works for them. They have tailored and continued support and expert advice. The supporting membership around the accreditation scheme gives businesses the personalised help, promotion and networking they need to make their business greener and to receive recognition for their eco initiatives. We offer toolkits, templates, spreadsheets and step-by-step guides to help with as many areas as possible, as well as training and workshops to educate staff. Ultimately we want to empower the businesses from the inside, and we work with staff and green champions to create real yet realistic change in the workplace. All members that achieve accreditation are highlighted at the annual iiE Awards. We want as many people as possible to know the achievements these businesses have made and the positive impact they are having. We want to inspire other businesses to do the same.
WHY WAS IIE LAUNCHED? 
iiE was launched by the independent charity Peterborough Environment City Trust. We knew there was a gap in the market to work with businesses on a multitude of support levels, and that many companies didn't want, couldn't understand or couldn't afford the international standard of ISO14001. Our vision is to create sustainable businesses and put sustainability at the heart of smart business practices. So ultimately, iiE was launched with the aim of helping businesses save money, implement good working practices, and reduce their impact on the environment. It started with just an innovative idea, and now iiE has over 250 members nationally and a network of more than 3,500 businesses in 13 counties, as well as franchises of the scheme across the UK. Some big names quickly realised the benefits of the scheme. Within just a couple of years of setting up the scheme, we had signed up some huge organisations, including IKEA Distribution, Kitchen Range Foods, Viridor, Produce World, Skanska, Specsavers Opticians, Cambridgeshire and Northamptonshire Police, plus many many more. We have micro businesses and members that work from home on board too, and it just shows that iiE can truly help any business, no matter what their shape or size.
WHY ARE YOU PASSIONATE ABOUT ENVIRONMENTAL ISSUES? 
I used to do the basic 'good green practice' at home for years, such as buying FSC-certified and recycled toilet roll (yes I said loo roll), and being strict on recycling and re-using things where possible. But I soon realised that actually I could do a lot more and help others to do the same. Sharing best practice and getting people to do the right thing is incredibly rewarding!
WHAT WOULD YOUR MOTTO BE?
'Let it be easy'! Being green doesn't have to difficult or onerous. Enjoy the process, take realistic steps that are achievable for you, and reap the rewards from it!
WHY IS IT IMPORTANT TO BRING BUSINESSES AROUND TO THE 'GREEN' WAY OF THINKING? 
It's vitally important because there are so many benefits for the business, and we have worked with hundreds of companies now to prove it. It's not just about saving money off your bills and bottom line, it's about being smart, and making money on your top line too. Over 90% of our members believe that green thinking and actions help make more money. Businesses don't survive in the long term if they aren't measuring their resources. It's also been proven that staff trust their employer more if they have ethical processes and practices in place, so you will have a happier and more productive team too! And of course we have the larger… [cont]
Leading the Green Revolution  1 2
Leave a Reply