How to write a press release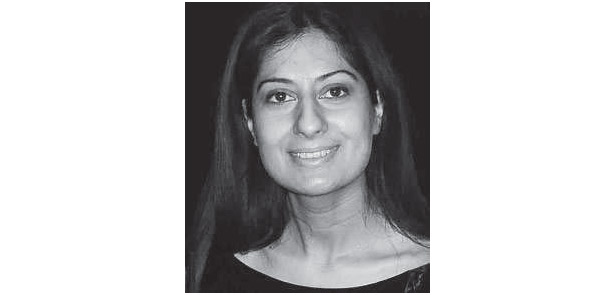 There are two ways to get your company name in the local news; paying for advertising space or issuing interesting and relevant press releases to attract media attention. Both approaches have their merits but a well-crafted press release can give your business greater credibility if it gets published or is given air time by the editorial team you send it t, as marketing consultant Manjeet Sidhu explains
I'm presenting a workshop on the principles of preparing, writing and submitting an effective press
release to Business Networking Cambridgeshirethis month; BNC chair, Ralph Maloney, thought it would be a good idea to encourage his members to start building better relationships with local
media and I thought I'd share some of my workshop tips with the wider business community.
Here are my top 10:
1. Keep it brief
A press release should be no longer than two A4 pages, one if you can manage it. You can win friends and influence busy news desks by keeping your message short and to the point. This won't disadvantage you especially if have a good story to tell and follow the correct format. (See points 7-9)
2. Dog bites man is not newsworthy; Man bites dog is
You don't have to be sensational but you do have to have something relevant to say for editors to put your message in front of their treasured audiences. A 360 degree review of your business will usually
generate a strong lead for a good story but you may have to think about additional PR activity if
this is not the case.
3. Remember a press release is not an advertisement
Never use the word publicity in your conversations with the media as this compromises their independence. The National Union of Journalists has a code of practice that clearly states they may not by way of statement, voice or appearance endorse by advertisement any commercial product or service apart from the products or services related to their own work or the medium they work in.
4. Be mindful of the type of media you approach
Newspapers and magazines need interesting information that will educate and appeal to their readers. Local radio is more informal so producers will welcome anything controversial, funny or unusual to entertain their listeners. TV media need great visual images and online media need fresh up-to-date content (ie information about your next event).
5. Be equally mindful of the difference between trade and non-trade press
It's okay to talk about your new products and services in a trade press release but better to detail the highs and lows of your charity bungee jump for the attention of your local daily. Remember you can request an embargo if you are making a sensitive trade announcement and need to control the timing of your message publication or broadcast.
6. Be disciplined
Sending a press release once a week is probably too much but once a month is sensible. A
co-ordinated campaign will help you get the attention of the editorial teams on your media list and based on the quality of your news feeds, they will begin to see you as a good source of
information and perhaps even an expert in your field.
7. Spend time on your headline
This is the first thing an editor will see when they get your press release but if it fails to make an impression, your opening paragraph will not be read. Tip: think about your headline after you finish
writing the main body of your release.
8. Your first paragraph should contain your whole story in a few lines
Who? What? Where? When? Why? How? Remember your business is competing for space and
air time with hundreds of other news items so if there's only room for your first paragraph, you canbe sure your message is delivered intact.
9. Add plenty of relevant facts about your business at the end of your release
Notes to the editor can include information about your mission statement, your trading history, your
organisational structure, your financial health and your recent achievements. Be sure to add
your name and telephone number if they want to know more.
10. Build long term relationships
Don't be discouraged if you don't have immediate success. The media trade on stories and everyone has a story (including you) so it's a matter of being patient until they run with yours. In the meantime, make good use of the releases you do generate by posting them on your website to engage your
virtual audience and to improve your SEO.
Leave a Reply