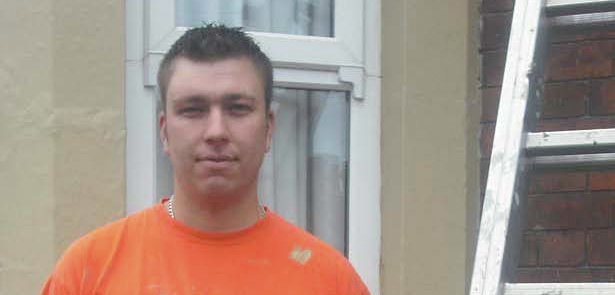 In the last issue, The Business Moment attended a seminar run by aa Accountants where we learnt about Dave – the owner of a small roofing business who added £2.2 million to his bank account. As it turns out Dave was a fictional case study – but the business principles were very real. We decided to put the theory to the test with a real-life tradesman. Tamsin Cocks spoke to Andy Wilkinson, director of ASW Improvements, to find out if he too could use the tips to grow his start up...
After 12 years in the building industry, jack-of-all-trades Andy Wilkinson decided to take the plunge and become master of his own business. The 28-year-old studied brickwork at college before gaining on-the-job training in carpentry, groundwork, roofing and landscaping. With over a decade of experience, Andy finally felt ready to break the bonds of apprenticeship and set out on his own. ASW Improvements was officially launched in April 2013, offering a complete home and garden improvement service.
This decision was in no small part influenced by his father, Steve Wilkinson, who similarly runs a home improvement company. Andy said: 'Seeing my dad build up a successful company definitely inspired me to do the same thing. I was going through a period where I was finding it difficult to find a job and he really encouraged me to do it for myself.'
'Within the next two to three years I'd like to expand and ideally recruit a couple of staff'
One of the first things aa Accountants suggests a business does is to identify what you're actually trying to achieve, like a Satnav – if you don't know where you're going, you've got no chance of getting there. For Andy, the destination is clear: 'Right now I just want enough customers to get me off the ground and get my name out there so I've constantly got work coming in. As it stands, I'm getting the odd enquiry, but not as much as I hoped so my priority at the moment is to try and grow my customer base as much as possible. Then within the next two to three years I'd like to expand and ideally recruit a couple of staff.'
While Andy is keen to focus on attracting new customers, he has also been careful to develop a positive relationship with his small existing customer base, successfully leading to repeat business on a number of occasions. He has also added positive testimonials from customers to his Facebook page. But with regards to aa Accountants tips on actively seeking referrals and getting structured customer feedback in the form of questionnaires for example, Andy realises his approach has been quite passive and definitely an area he could improve on.
'Of course I always aim to be on time and do the job to high standards'
One of the maxims of aa Accountants strategy for a successful business is that 'it's more important to be different than it is to be better' and that defining your USP (unique selling point) is crucial. This is something Andy admits he hadn't really considered, and his first response was: 'Of course I always aim to be on time and do the job to high standards, but to be honest, I haven't really thought about a USP. I would say most builders are basically the same, really.' After giving the issue some thought however, he realized that his pricing structure was actually quite unique, particularly for smaller jobs. Rather than quoting a price per task, Andy quotes a set price by the hour. So for example, if he can fix three jobs in an hour it…
Leave a Reply