Duncan Bannatyne – Dragons Are Human Too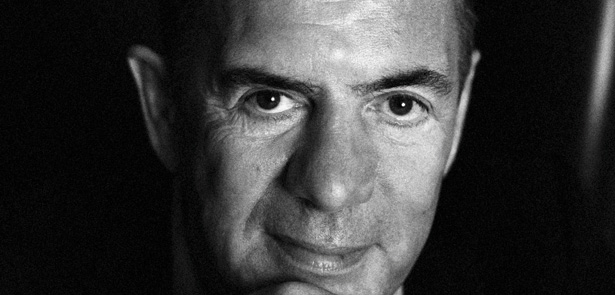 Richard Aldhous talks to Dragon's Den heavyweight Duncan Bannatyne about recession, relaxation and the changing face of business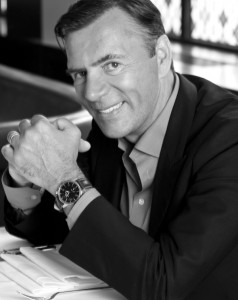 Love him or loathe him, there's a blunt honesty about Duncan Bannatyne that has to be admired. The Dragon's Den stalwart, who has just wrapped up a 10th series of the hit BBC show, carries with him a conviction which no doubt forms the imperious bedrock of a business empire spanning health clubs, hotels and bars. Yet while Bannatyne admits that, at 63, business is still the thing that gets him up in the mornings, this sometimes fearsome entrepreneur is beginning to enjoy the less material aspects of life.
"I'm better at relaxing now than I used to be, definitely, and I think I'm probably most relaxed when the kids are off school, I never do television work or put in diary appointments when they're about. It's about 15 weeks a year – with Christmas and summer holidays and all that. So being on holiday with them or sitting with them next to the swimming pool in my villa in Mougins, France… that's perfect, I love it. I'll still 'check in' – go to the computer about 11 o'clock, do an hour's work, keep in touch with my offices, but that's all."
The Scot also keeps a finger on the pulse of his charity work, which in recent years has seen him work tirelessly in providing help and support to disaster-hit regions, Haiti in particular. So doesn't the fact that his foundation has repeatedly given away multi-million pound sums remove him from the ruthless persona he sometimes carries in the Den?
"On a social level, it's a tough world out there – an awful lot tougher than what we see over here. And standing up in the Den being torn apart by the Dragons is easy compared to what some of these kids have been through. We really don't have it bad over here, even in the tough times."
That said, Bannatyne accepts that with the economic climate stuck at luke-warm in the UK, the challenges for businesses large and small are still considerable.
"I think a lot of people in business need to get back to the basics and really reassess what they've got. The one good thing about having a quieter time in business is that it gives you a great opportunity to spring clean your proposition. Of course, people sometimes don't help themselves by being stubborn and narrow-minded, yet no matter what people might think, I've always been very good at taking advice; I think it's essential. The best piece of advice I ever received was when I was in the Channel Islands, working as a waiter in the biggest, poshest, most expensive hotel in Jersey. And this businessman who I was waiting on said, 'If you want to start a business just borrow, borrow, borrow – invest the bank's money – and get a better return. It's the only way to do business'.Apparently that's what he did, and I've been doing it ever since as well!"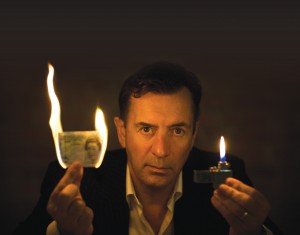 "My biggest failing in business is probably forgetting to note the difference between a good idea and a good business. That's where passion can sometimes get in the way – but passion in itself is a good thing. Like most things, it's all about balance. What we certainly have in this country is ambition and drive. And compared to some other countries – mentioning no names… France! – we actually have fantastic support from the government in getting ideas to market and building something special."
Back to home life though, and with the exception of the Maserati that he has just added to his collection of fine cars, there's otherwise not too much extravagance in this tycoon's diet. A fan of Premier League football, of films – Schindler's List being his favourite – he admits to possessing a strange passion for "junk TV", in shows such as The X-Factor, Britain's Got Talent and The Hotel Inspector.
"I love a bit of The Apprentice too… but I can't stomach some of the idiotic things they get up to, so I often just buzz through it on Sky+, see them in the boardroom and move on! You wouldn't get people winding through Dragon's Den, would you?!"
Leave a Reply