Business Q&A | Kirsten Waywall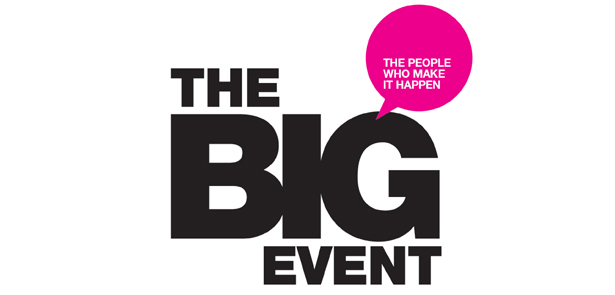 Putting the questions that matter to local conference and event managers
POSITION: Conference and Banqueting Manager at Orton Hall Hotel and Spa
I'VE BEEN AT THE VENUE SINCE:
2006. I started off as a coordinator and worked my way up from there.
PREVIOUS EXPERIENCE:
Before joining Orton Hall I was a duty manager at another hotel where I improved the conference department to the four-star standard it currently holds. It was there that I gained experience of what's needed to run an event smoothly. Before that I had the privilege of working in a small team in Sheffield to coordinate the 2004 World Firefighters Games. This is a smaller version of the Olympics where approximately 4,000 firefighters from around the world converge to compete in 63 sporting categories. It involved coordinating flights and hotels, sourcing specialised sporting venues, and organising individual events and high-profile themed gala dinner dances.
I GOT INTO THE EVENTS INDUSTRY BECAUSE:
I've been interested in events from an early age. I went on to pursue this at Sheffield Hallam University where I gained a first-class honours in Events Management and Business. I really enjoy working with our clients to ensure they get perfect outcomes for their event – that's the ultimate goal of anyone working in the industry.
THE BEST EVENT I'VE BEEN INVOLVED IN WAS:
It's hard to single out an individual event. Each one of our functions is special for someone, so the whole team puts the greatest effort into ensuring it goes as planned. We do have one company that returns to us year after year. Each year they have a new fabulous theme that I can embrace. We get to plan our menus around it. We've seen everything from an elaborate Wild West theme to Harry Potter.
THE STRANGEST REQUEST I'VE EVER HAD WAS:
An elephant! It was definitely a first for me. I had a mother of the bride who wanted to surprise her daughter for her wedding as elephants were her favourite animal. Obviously I couldn't arrange this but I did manage to get a fabulous elephant ice sculpture instead, which went down a storm with the guests. The bride loved it!
MY WORST EXPERIENCE AT AN EVENT WAS:
When general excavation of the grounds unearthed a World War Two bomb on the day of a wedding. Everyone had to be evacuated to the local school. Luckily we had managed to grab some champagne on the way out to keep the guests happy. We bought snacks from the local shops and the wedding quartet even played in the background! There had to be a controlled explosion after which we were given the go-ahead to return. The reception went on longer than planned and the ceremony took place the following morning. It wasn't the way we'd planned it but it was certainly a day to remember and all the guests still had a good time!
MY BIGGEST CLAIM TO FAME IS: Making sandwiches for magician Paul Daniels and partner Debbie McGee – and the cast of 'Allo 'Allo!. I had grown up watching them so it was surprisingly nerve wracking. I also served prawn cocktail to Madge from Neighbours; she was like my idol growing up. Watching Neighbours is my guilty pleasure even to this day!
ONE LESSON I'VE LEARNT IS:
It's all in the details! You can never have too many details so my notes are extensive. I make sure all the staff have read through all of the notes and that they understand everything they are supposed to be doing prior to the day.
MY ADVICE FOR CLIENTS HOLDING AN EVENT IS:
Relax and enjoy it. Let our experienced staff look after you for the day. Organising and planning events can be stressful so let us look after the details before and on the day, leaving you free to enjoy the experience.
THE UNIQUE THING WE CAN OFFER IS:
Definitely flexibility: no matter what the event, we will always put 100 per cent into making it exactly how the client wants, even offering suggestions they may not have thought of. We strive to make each event a truly personal and memorable experience.
MY PROUDEST MOMENTS ARE:
When we get customers returning year on year because they truly appreciate the hard work and service we provide. We pride ourselves on our relationships with the clients and have even been invited to attend several of the events as guests rather than staff.
THE MOST CHALLENGING ASPECT OF MY JOB IS:
Regardless of the preparation and double checking there will always be last-minute changes. This is where our team really pulls together to ensure these changes don't impact the event or the guests' experience.
MY DREAM EVENT WOULD BE:
To arrange a festival would be amazing. Otherwise I would love to run an event with an unlimited budget; I would love the opportunity to just create something amazing without being hindered by the cost.
Find out more:
www.bestwestern.co.uk/Orton_Hall_Hotel
Leave a Reply