Bridge over troubled water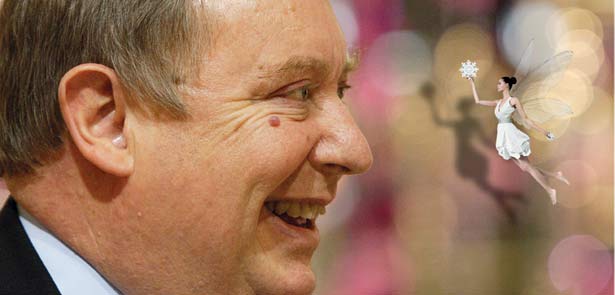 This year, John Bridge stepped down after 17 years as Chief Executive of the Cambridgeshire Chambers of Commerce & Industry Ltd. He has also been Chairman of Opportunity Peterborough, a board member of the Greater Cambridge-Greater Peterborough Local Enterprise Partnership and was Managing Director of the haulage company built up by his father – C W Bridge Ltd – for 20 years prior to his tenure at CCCI. In 1997 was awarded the OBE for his services to the office of the prime minister, John Major. We last talked to him in 2012, when the UK was a very different place. So, what's changed, and where do we go from here? Toby Venables talked to him.
We covered a lot of your career in our last interview in 2012, but fate seems to have kept the biggest challenges till last… The first was Brexit, about which you have been quite vocal. What are your feelings about that now?
I fundamentally felt from a business perspective that it wasn't in the best interest of UK business to actually leave the European Union. But I remember waking up about five o'clock in the morning and thinking 'I'm going to put the television on…' because when I went to bed at midnight, everybody was pretty certain that we were going to stay in. And when I turned it on, I couldn't believe it. And I just couldn't go back to sleep. I was thinking that within a few hours I have to tell everybody that we've got to accept a democratic vote – we've got to get on and plan, putting aside all the discussions and arguments, and focus on how to make it work for the benefit of business. From our perspective, that meant making sure that we could put in place all the procedures to be able to offer the services for export documentation and the information they needed. And then, if that wasn't challenging enough, we suddenly found ourselves in a situation which none of us would have ever anticipated would happen. We've suddenly got COVID-19 and a real challenge, because we suddenly cannot operate, we cannot go on in the way that we did.
As an organization established to support business, how did you deal with that?
We decided the only thing we could do was make sure that we provided all the information people needed, just as we were doing with Brexit. So, I actually did a daily briefing for all our members every day for the first 90 days, to make sure that people had the key information, could access what they needed, and were up to date. And we've had quite a lot of accolades in terms of the timely information that we put out. And our view was not to act too quickly – particularly in the early stages, when everybody was thinking 'We've got to start getting rid of people…' Our view was just hold your breath, don't react, get the information, see what the government's going to do. We're all in this together. We took a balanced view at a time when people were panicking, and I think that went down quite well, and helped people to deal with it.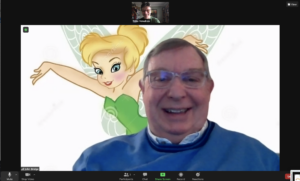 To a certain extent, we were fortunate because as a Chamber, we'd done a strategic review. We'd actually decided to have one administrative centre and to have what I call 'agile working', which is where the teams could actually determine where they needed to be, where they needed to work from. We've got events and things all around the county, so what's the point of someone coming into an office if they're doing other things and can work from home? So we had started that process. And we'd had the property since previous September, but moved into it fully in the January, and they were obviously bigger premises. So when all this happened, we were, I think, in a very strong position. We had to keep open all the way through because we do export documentation, and exports to the rest of the world had to carry on; what a lot of people didn't realise is that there were a lot of businesses that were operating all the way through. They didn't stop – and we needed to be an integral part of that. So we kept our office open, and had the teams split so we didn't have them all in at once, just in case an isolation issue came up, because we couldn't afford to have them all off at the same time. And because of the spaciousness of the premises that we'd fortunately moved into, we could do it all safely. But I have to say, I've never had such an intense period, because, you know, we moved into Zoom very quickly. And suddenly, you are on Zoom many, many times a day. And it was just never-ending. When you've got to get all the information and do a daily briefing you don't really have two minutes to rub together, which is probably a good thing. Because, you know, I never got the situation where I thought 'What is going to happen?' There was far too much to do, and I think that was good. It's all it's all about 'How can we help and support people? And how can we pivot?'
What are the answers to those questions? How do you advise businesses in that situation?
I think one of the key things to get across to people was the same as with the Brexit situation – to ask yourself 'How would I operate my business if things were this way when I was actually setting it up? If we were starting now, knowing the circumstances post-Brexit, would we be operating in the same way, or would we run it differently?' I think the people who tried to carry on and keep doing things in the way they did before, when circumstances had changed, are the ones that are not succeeding. And that applies also to COVID. People have been thinking 'I can't wait till I get back to how things were in March 2020…' Well, they're never going to be the same as they were in March 2020. And what you've got to do is say: 'Things have moved on. How do I move on? How do I now look at my business operating model, and how do I adapt it?' This is strategic thinking, and it is about leadership qualities. With the surveys we've done, the thing we've found is that even the smallest businesses are helped by leadership and strategic management. That's what they require more than anything. You've got to think and plan ahead and not get too caught up in the operational situation – to really understand the difference between strategic management, tactical management and operational management. I mean, look at Zoom. In February Zoom had around 700,000 customers in the UK. By April it was 13 million. It's a real challenge to cope with that kind of change in such a short space of time.
The one thing that really concerned me is that we have the contrasts – businesses that have been able to operate, to continue and to adapt, and actually be successful through the whole period. But other businesses, through no fault of their own, have just not been able to operate at all. There's been a limited amount that they can do in some industries. We all know hospitality has been really hit, but it's the supply chain into hospitality that's been hit even harder, because they haven't had the kind of support and help the hospitality industry has. It's been devastating for those businesses. Both Cambridge and Peterborough have very strong economies; both cities right in the top five of the kind of growth projections, with Peterborough developing startups and jobs. So, there are lots of positive stories too, despite the challenges, and, you know, that's why it's really difficult with the contrast, because for some it has been bleak.
You mentioned that we can't simply go back to March 2020. What has changed?
I think retail, and how people deal with that – and the kind of thinking that we've got to have about reasons for people to be coming into city centres – is quite key. COVID has obviously accelerated that agenda, and some of the smaller retail businesses – particularly those that have gone online and looked at different ways they can operate – have managed to cope with the storm. But those that have sat back and waited for the people to come back into the physical shops are going to find it quite challenging. We won't all be working from home all the time, but there will be what I call 'agile working' – and there will be more of it. Customers will buy more online, once they've got used to it. The other great challenge is public transport. The government did such a great job telling everybody it's dangerous to travel on public transport that it is ingrained in people's minds now. We need to get people back onto public transport, because we need a robust public transport system – but you won't have one if you haven't got people using it.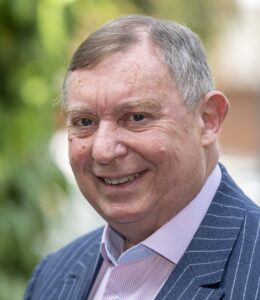 Looking back over your time at the CCCI, are there achievements that stand out for you?
Well, the A14 was one. I spent 25 years trying to get the A14 upgraded and having done it, I didn't get to travel on it any more because I was mostly working from home! But it's going to make a real difference. That kind of investment is so necessary for the continuing success of the whole of our economy here. The greatest frustration was that we all had a date for the official opening which then couldn't take place because of the pandemic! But I think the real key to me is that I've had a fantastic team. Because no one individual can do it; you need the team around you, and over 17 years three of my team have been with me all through that. They were there before me, and they've done the whole journey with me.
Another really positive thing was becoming chairman of Opportunity Peterborough, guiding it from being an urban regeneration company into an economic development company. It's about those positive and lasting legacies. I also was involved with setting up the first Local Enterprise Partnership, the Greater Cambridge Peterborough Enterprise Partnership. One of the biggest disappointments and real challenges was when we got a new, elected mayor [James Palmer] and he decided that he was going to just destroy it all and do it in a different way. I certainly did not agree with that and thought it was totally the wrong thing to do, and I think we've suffered as a result of it, regretfully.
Were you in favour of the new Combined Authority coming into existence?
We lobbied very hard to get a combined authority, because we genuinely believed that we had so many different component parts of Cambridgeshire and Peterborough, to actually get someone to bring it all together would mean it could all run on a single agenda. And yet, the opposite seemed to happen. It did become very political, because all the decisions were made by a political party all agreeing behind closed doors, just to support the political line, which doesn't mean to me that it's in the best interest of the of Cambridgeshire and Peterborough. I think that, to a certain extent, there's a bigger difference between politicians and the business world now, with more decisions being made for political reasons rather than hard economic ones.
Did this make for a difficult relationship between you and former Mayor James Palmer?
I've always stood up for what I believe and I fight for what I believe, and it's a matter of public record that he and I didn't quite see eye to eye on a number of key things. One would like to be able to develop relationships with people and deal with these issues, but to be in a situation where that is not the case, with someone who's just going to bludgeon things through regardless, is quite challenging. I certainly believe you need to work in partnership, and there's got to be cooperation. The previous mayor seemed to be at odds with many different organisations, driving his own agenda. I'm a firm believer that the only way you succeed is actually getting everybody together, working together, getting a common agenda. For many years as businesses we were really concerned that we'd got three tiers of local government, and we had lots of meetings about how we could streamline it. What we didn't expect was that we were going to end up with extra tiers – and not just one tier, because we got a Combined Authority, because Mayor Palmer decided that the mayor's office was a separate entity even to the combined authority, so that created an extra two tiers! And, you know, it's really difficult because I really want to work with people to drive an agenda to really benefit everybody. But, you know, whether it's a positive thing or a negative thing, I am prepared to articulate my views if I don't believe that we're going in the right direction.
That was the case with investment going into transport projects which were ultimately not going to be viable, and that's where we had differences of opinion, when I was chair of the transport panel. It wasn't a personal view – it was a view based on the information and experts and advisors. One thing I found with that mayor was that he deals with things on a personal level, rather than based on the actual issues, and obviously just wanted to push his own agenda in his own way regardless of whether he took anybody with him or not. It's disappointing.
Do you feel that Peterborough may finally be poised to realise its true potential?
I really do. And one of the key things is that the politicians in Peterborough itself are very positive towards business. They see growth as an essential part of the success and quality of life of everybody. They really have focused on it and are doing the delivery – and actually delivered on housing as well as part of that. There has been a real can-do attitude. Infrastructure is a big challenge, but Peterborough has made sure they got the infrastructure there before they did the development, where so many locations don't. It's not without challenges, and a lot of work has gone on behind the scenes to plan the growth, but it is becoming a very attractive place for people to come and live, to set up in business, to invest in. And I think it's all really to do with a can-do attitude. I really think that Peterborough is undervalued, and actually provides much greater weight in our economy than people really understand. I really do.
And the new university..?
I've been involved with the campaign to have a university from the very early days, because if you look at other examples elsewhere a university makes a significant difference. If you begin to get students, that drives your night-time economy, and creates a real vibrant situation that enhances the quality of life for people in the city. It was something I was really keen to see, and I think that there are some real continuing opportunities. Some substantial investments are coming in and big businesses are identifying Peterborough as an ideal place to invest – it's even bringing EU investment to the UK.
Last time we spoke, you talked about the 'Tinker Bell Principle'. Is that the key to success here?
On the back of my business cards it says 'If you believe in yourself, anything is possible'. And that is the Tinker Bell principle. If you don't believe in it, you're not going to get anybody else on your side. Funnily enough, I was talking to the mayoral candidates, and was saying to Nik Johnson [the Labour candidate] 'You know, the way people vote in Cambridgeshire and Peterborough really favours the Conservative candidate…' But Nik was of the attitude 'Well, I managed to get on Huntingdonshire District Council. I believe it. If you go for it, it ultimately is possible.' I don't think he quite believed that it would happen the way it did. He was running because he wanted to win. And I felt, I believe, that he could win.
What's next, after the CCCI?
I'm stepping down rather than retiring, because I am still supporting the chamber in a number of ways. One of the thinking things I'm quite keen on is net zero, so I'm doing quite a lot of work on that. But I'm also working with MAGPAS air ambulances as well. We've got plans for a new operational centre together with a national training centre for medics and heli-pad and maintenance facility at Alconbury Weald, just off the A1. I've agreed to take on the chairmanship of the project board that is raising the money and I think it'll be a great benefit to so many, especially with that location, which gives them so much quicker access. I'm also Vice Chairman of Governors at Kimbolton School, which I've done for many years, and there are various other organisations that have spoken with me about having an involvement. So, I'll be involved and doing various things, providing added value and the can-do attitude – taking my Tinker Bell story to people to ensure that they really believe in themselves and can achieve. And, you know, it's so important. I talk to so many people that don't have that belief, and then wonder why they're not successful.
Leave a Reply