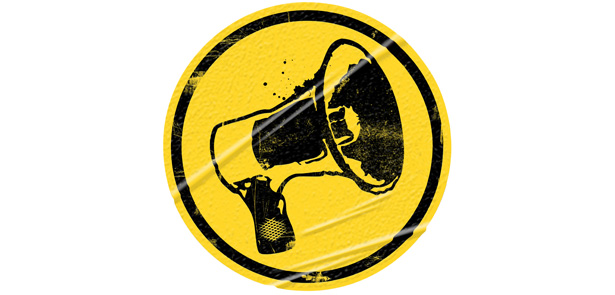 What you say matters. How you say it matters. But how it is heard by your audience matters the most
Vivacity is proud to be launching The Art of Being Heard at the Key Theatre by national trainers Dr Kath Burlinson and Chris Grady of Chris Grady Org (CGO). This professional development day, which has been running for the last four years in Bury St Edmunds, has been so successful that it is now being offered in Ipswich and from September, in partnership with Vivacity, will be coming to Peterborough. Aimed at business leaders or managers who want to increase their personal impact and get their message heard, according to their own literature it aims to:
Improve personal impact in preparation for key business meetings and presentations to influencers or clients.
Build confidence and cultivate authentic presence.
Offer straightforward, memorable techniques to help quell nerves and address physical tension.
Offer individual attention to each participant, addressing specific needs and issues – there is no 'one-size fits all' model.
It's something, perhaps, that we could all benefit from – but what makes The Art of Being Heard unique is that it draws heavily on the experience of a group of people who not only need to make an impact before an audience, but whose careers literally depend on it: performers. 'Each of our associates involved in the delivery of these programmes works in the professional theatre business,' says Chris Grady. 'From this world we bring in-depth knowledge of communication, understanding of presence, authenticity and resilience, together with the role of breath, body and voice in personal impact. Over the last 13 years, we have offered executive coaching and development in both the public and commercial sectors, helping individuals and companies to maximise their impact, envision their futures and give their best performance.'
Delivering The Art of Being Heard development day is its creator, Kath Burlinson Ph.D – also co-director of CGO. She has delivered coaching and speaker training for conferences at junior, executive and CEO level, and leads communication skills and leadership training, applying her skills as a theatre practitioner. Kath's background includes eight years lecturing at the University of Southampton, co-founding an international touring theatre, and founding a successful national workshop programme, 'The Authentic Artist'. She has worked in artistic, educational and business contexts across Europe and in the UK, USA, Canada, Russia and Australia.
Chris himself is no stranger to the world of theatre, either. He has worked in arts management and marketing for 30 years and has recently completed a three-year project with the Theatre Royal in Bury St Edmunds. It was here he developed The Art of Being Heard programme with Kath Burlinson. This professional development day has run more than twenty times in Suffolk since its launch in 2011, to consistently positive feedback. It certainly seems to be hitting the mark. Recent feedback from one sales manager summed it up: 'A powerful course that is much more impactful and hard-hitting than any other previous sales training course I have been on. Back to basics, no powerpoint, no overheads, just you and an audience on a stage.'
So, if you're aiming to improve those communication skills, try taking them on the stage. It's not just for Shakespeare…
'The Art of Being Heard' Personal impact training for business leaders and managers Key Theatre: £375 per person Monday 27 October, 10am-4pm For more information and to book, visit www.vivacity-peterborough.com
Leave a Reply