Opportunity Peterborough secures £47k for mentoring programme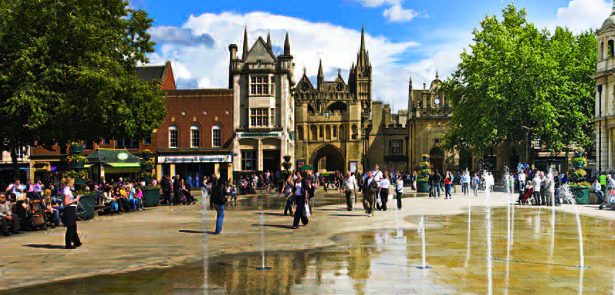 Economic development company, Opportunity Peterborough has secured £47k worth of investment from The Careers & Enterprise Company, which will enable its Skills Service team to offer further support to young people in Greater Cambridgeshire and Greater Peterborough
The investment, boosted with additional funding from the Local Enterprise Partnership and Peterborough City Council, will help The Skills Service to develop an employer mentoring programme to work with students who are at critical stages in their education and who are not currently realising their potential. In total, the government-backed Careers & Enterprise Company will distribute funding worth more than £3.5million to 39 mentoring organisations across the country, targeting almost 20,000 pupils.
Scope to grow
Steve Bowyer, chief executive of Opportunity Peterborough, said: "We're delighted to have been awarded this funding, which will enable us to further enhance our global award-winning Skills Service.
"Mentoring is a natural addition to our offering, which has seen us deliver careers inspiration activities to over 19,000 young people in the last year.
"Inspiring young people about their futures is vital for economic growth and I urge businesses in Peterborough and the surrounding areas to find out more and get involved."
Investing in the future
Claudia Harris, CEO of The Careers & Enterprise Company, said: "Too many young people across England are at risk of not achieving their full potential. This can have a lasting impact on their future and career later in life.
"Employer mentoring is a powerful way to address this issue by helping young people get inspired about the world of work.
"Our fund will work to unlock this inspiration by scaling up proven mentoring programmes to help boost social mobility and give young people great life changing experiences.
"I would encourage anyone who wants to get involved in mentoring to step forward and join this mentoring movement and make a real difference to the lives of young people in their local community."
For more information on the company's mentoring campaign visit www.careersandenterprise.co.uk/mentoring. To get in touch with The Skills Service team, visit www.theskillsservice.co.uk
Leave a Reply