New incubator supports growing businesses in Peterborough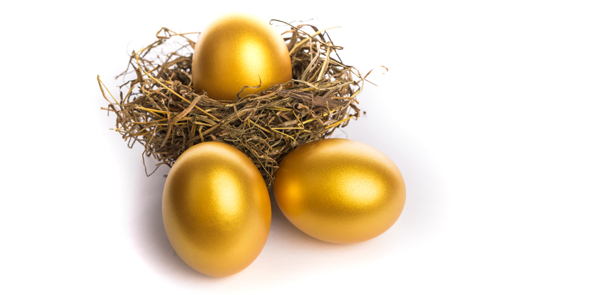 Business support for start-ups in the UK is growing fast according to the latest 2017 report from NESTA, commissioned by the Department for Business, Energy and Industrial Strategy. In Peterboroigh you can gain bespoke support and free workspace
At their last count there were 205 Incubators and 163 Accelerators around the UK supporting more than 7,000 start-up and growing businesses. Many focus on specific sectors, such as Digital, Health&Wellbeing, Manufacturing or Fintech and a proportion, but not all, take equity in the start-up business.
The good news for Peterborough is there is now a free Incubator in the city and an accelerator programmes for start-ups and growing ventures across all sectors, based at Allia Future Business Centre. Peterborough's new Serious Impact incubator offers high quality business support which is tailored to you and your business with access to free workspace.
The Incubator is free to successful applicants and does not take equity in your business but expects successful applicants to be ready and committed to growing their business. Allia, an independent not-for-profit who amplify social impact by helping ventures grow already run successful Incubators and Accelerators in Cambridge and London. They have opened their newest Incubator in Peterborough with the aim of supporting ventures who have potential to grow and create jobs in the city.
Businesses can be operating in any sector, from agriculture to healthcare, retail to manufacturing, although those businesses with the potential to make a positive impact on people, planet or place are especially encouraged to apply.
Paul Hughes Allia's Director of Enterprise Support said 'We're looking for teams of two or more, with the potential to grow rapidly and create jobs and opportunities in Peterborough and the surrounding areas. Those who are selected will join a hand-picked group of likeminded entrepreneurs and ventures, and will be able to build, develop and consolidate their knowledge, skills and team, with bespoke help from our expert team of mentors and advisers.'
INCLUDED IN THE INCUBATOR
• Free office space at Allia Future Business Centre for the duration of the nine-month programme
• One-to-one support from expert on-site advisors, who will work with you on all the key areas of your business, including sales and marketing, finance, product development, business scaling and much much more!
• Access to specialist mentors who have started and grown a huge range of ventures, and will share their experience with you to develop and action the right plans to make your business grow
• Access to all the other help and opportunities available from Serious Impact and Future Business Centre, including regular networking and training events
The Future Business Centre is already home to a number of growing and inspiring ventures, including Abax, Peterborough Reuse, Opportunity Peterborough and Paper Rhino. Also on site is the Innovation Lab, Peterborough's only makerspace, and one of the best equipped rapid prototyping facilities in the UK. The incubator is also supported by the Cambridgeshire Chambers of Commerce, which covers Peterborough, Stamford, Fenland, Huntingdonshire and Ely, as well as Cambridge and South Cambridge.
'We're delighted to be supporting this exciting new programme, which will identify and support the region's most promising ventures. We know that the addition of complementary Chamber of Commerce membership for the duration of the incubator will aid in their growth, offering access to important services and support for these businesses,' said John Bridge OBE DL, Chief Executive of Cambridgeshire Chamber of Commerce.
Entrepreneurs interested in joining this prestigious programme are now invited to apply online at www.seriousimpact.co.uk/incubate-peterborough by Friday 15 September. Finalists will be invited to pitch their idea on 26 September, where our judging panel will select a handful of ventures to accept onto the programme.Business support for start-ups in the UK is growing fast according to the latest 2017 report from NESTA, commissioned by the Department for Business, Energy and Industrial Strategy.
Image: www.freepik.com/free-photo/nest-with-golden-eggs_978905
Leave a Reply