New 'Dragons' Den' panel to allocate £50 million to local businesses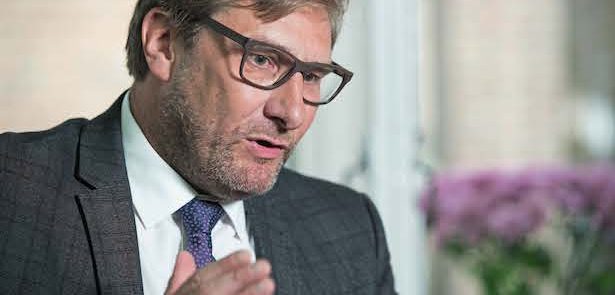 A new 'Dragons' Den'-style panel including Mayor of Cambridgeshire and Peterborough James Palmer has been set up to hear pitches from local organisations for funding to help continued local economic growth. Applicants will be bidding for a share of a £50 million Local Growth Fund pot managed by the Cambridgeshire & Peterborough Combined Authority Business Board to stimulate and support business in the area.
A wide range of applications to the new Entrepreneurs Assessment Panel have been encouraged and it will meet and hear pitches for the first time on November 1. The authority expects bids from local business leaders for capital investment to scale and grow their companies, as well as funding for new incubator buildings, roads or infrastructure to open or enhance existing business parks and investment into new skills training programmes to be delivered through companies, colleagues or even a University.
The Panel will feature five other prominent local business leaders, including Business Board interim chairman and local business leader Austen Adams, with the knowledge and expertise to support other local businesses to flourish.
Chair of the Entrepreneurs Assessment Panel, Mayor James Palmer said: "I'm excited to launch this bold new initiative to accelerate the creation of new jobs across Cambridgeshire and Peterborough by stimulating and supporting local growth. The Local Growth Fund represents a big opportunity for local enterprise, and it is important we raise its profile across Cambridgeshire and Peterborough. This Dragons' Den-style panel, I hope, will boost engagement with potential bidders, while also helping us to achieve the best possible outcomes for growth in jobs and the economy with that funding.
"The launch of our Local Industrial Strategy has provided us with a clear road ahead to help firms grow, become more productive and increase their global and local reach, while fostering and generating growth across our area. The Cambridgeshire and Peterborough Entrepreneurs Assessment Panel will reward those with good ideas on how to grow their business with funding and expertise on how to realise their ambition and deliver more prosperity and opportunities for those living in the area."
The panel is an official 'Working Group' of the Cambridgeshire and Peterborough Business Board, the Local Enterprise Partnership accountable to the Cambridgeshire and Peterborough Combined Authority. Bids for Local Growth Funding will be rigorously assessed and scrutinised and funding will be allocated on the basis that it will support local businesses to expand, creating more jobs for local people.
The Entrepreneurs Assessment Panel has been established following the launch of the Local Industrial Strategy (LIS) for Cambridgeshire and Peterborough Strategy in July, which set out the key areas of action needed to support the Combined Authority's devolution deal commitment to doubling the size of the Cambridgeshire and Peterborough economy.
This call for applications that opened in July for funding will have a strong focus on job creation. With the £50 million local growth fund pot, the Business Board will aim to create up to 10,000 jobs.
To tie in with the LIS, applicants will need to demonstrate how they deliver on one or more of the LIS priorities through capital investment that will:
Deliver integrated approaches to business support, ensuring businesses and potential businesses have the access to the right kind of space, access to growth coaching and support networks to help them.
Harness innovation as a tool for business growth, generating world class research.
Improve education and training to ensure businesses have the skills they need, and people have better opportunities.
Further develop infrastructure through planned transport, digital and energy interventions across the Combined Authority partnership.
For more information, visit: cambridgeshirepeterborough-ca.gov.uk
Leave a Reply