Igniting Peterborough's bright sparks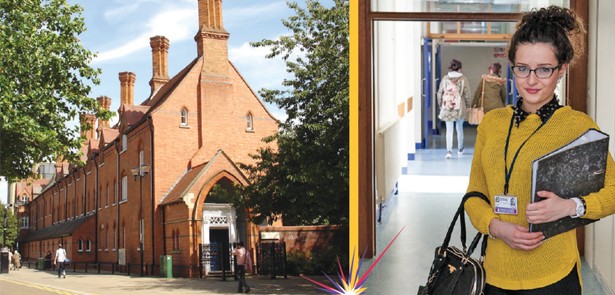 The launch of a new programme to nurture young entrepreneurs can only mean great things for Peterborough's economy
Opportunity Peterborough, the city's economic development company has launched an innovative new programme of business support to city-based young entrepreneurs. In collaboration with Peterborough Regional College, the Ignite Peterborough programme offers young businesspeople running new and established companies a suite of support services, including pre-start up advice, mentoring, consultancy, workshop training and qualification opportunities. The Business Moment caught up with the programme's Alice Johnson to find out what it's all about and how established companies stand to benefit from this hotbed of enthusiasm and entrepreneurism.
WHEN DID IGNITE PETERBOROUGH LAUNCH AND WHAT'S IT ALL ABOUT?
The Ignite Peterborough programme, which officially launched on 5 June, is a free service for young entrepreneurs aged between 16 and 30. It's based at the Eco Innovation Centre on City Road. We support young people through pre-set up of a business through to launch. Some may have already started their enterprise or will be in the process of starting. We provide them with free office space and the one-to-one mentorship they need to get a head start. Our job is to work out where they're at and to give them a business review. It's important that we support them in the right direction. We're working with volunteer corporate partners to provide each entrepreneur with exactly what's required. So, for example, an entrepreneur would receive the free help of a trainee or newly qualified accountant to talk them through their finances and how to complete a tax return. We link in with a great team of partners in lots of ways like this. We're also developing an online platform where those on the programme can chart their progress. So there are lots of resources they can tap into.
"I was once a young entrepreneur and can see in these young people the same passion I had to build my own business. But everyone needs support, which is why the Ignite Peterborough programme is so fantastic and why I've become a mentor myself. Let's make Peterborough the place for young businesses to flourish!" Cllr Marco Cereste, Leader of Peterborough City Council.
HOW DO THE YOUNG ENTREPRENEURS GET ONTO THE PROGRAMME?
There's an application process so we can establish where they're at. It's okay to be at an ideas stage but we need to work out how serious that person is about their idea. We would at least expect to see some market research completed before the application stage. If they are not yet ready to start a business there are other things to get involved with. We do a lot of work with Peterborough Regional College, one of our main sponsors, in engaging young people in enterprising activities to practice their skills. For example, we run a yearly competition that is a little bit like The Apprentice where students can test out their ideas with the potential of sharing in a prize fund of £1,000.
HOW IS SPACE AT THE ECO INNOVATION CENTRE ALLOCATED TO THE IGNITE PETERBOROUGH INTAKE?
We have our own section of the Eco Innovation Centre building. We work on an individual basis because we have to. For example, a young person might be running a beauty business that doesn't necessarily need lots of office space but who still needs the support. As long as it fits with the overall structure of what we're doing, we are quite flexible. Of course, space will become quite premium within the centre, so we need to manage this intake carefully. There's also the issue that a lot of the young entrepreneurs need more of a manufacturing or creative space. One guy in the centre runs a business called Mirrors By Design. He needs space for his laser machines to etch designs onto mirrors. So there's a demand for a type of space we can't provide here. There are also a lot of creative businesses that are crying out for rehearsal or theatre space. The vision is that Ignite Peterborough will have smaller hubs around our core centre – a manufacturing hub, a creative hub and so on.
"Opportunity Peterborough is really proud to be delivering the Ignite Peterborough programme. We know that small and mediumsized businesses are the bedrock of Peterborough and with a growing younger population these new businesses are the future of the city's economy. We encourage young people to access the programme and make the most of the support available to help them launch and grow their business in Peterborough." Steve Bowyer, Acting Chief Executive at Opportunity Peterborough.
YOU'VE MENTIONED ONE BUSINESS JUST THEN. GIVE US AN IDEA OF SOME OF THE OTHER YOUNG ENTREPRENEURS BASED AT THE CENTRE.
Who to choose! Well, we've got Jamie who runs a business called Inspired Martial Arts. He teaches in primary schools across Peterborough and Milton Keynes and has a small team based in the office here. Then there's Fernando who runs a website business and is developing an exciting app for care homes. Or Matt, who works with a number of music artists to develop infrastructure for a media/music business.
SOUNDS LIKE A VARIED BUNCH!
It is and what's really lovely is that they all support each other, despite doing completely different things. They bounce off each other, learning from one another and finding ways to collaborate. By trading in skills they can save themselves money. There's a nice little network that's built up. Some companies are even formed through meeting at the Eco Innovation Centre. Some of the established businesses in the main section of the centre are also mentors to the young entrepreneurs, so it all ties neatly together.
"Peterborough has a strong track record in business start-up. Developing new businesses is a key component of our growing local economy. At the College the work of Ignite Peterborough will directly support our students whose talents and career goals lead them to start up business ventures having completed courses with us." Angela Joyce, Principal, Peterborough Regional College.
HOW LONG WOULD IGNITE PETERBOROUGH MEMBERS EXPECT TO STAY IN THE ECO INNOVATION CENTRE? Our aim is to get them to a point where they'll need to move out of the Ignite Peterborough section and potentially rent an office in the main part of the Centre or elsewhere. They might look at Peterborough Workspace or some of the other affordable office structures out there in the city. In the nicest possible way, ultimately the goal is for them to move out as they expand and make a success of it!
HOW CAN BUSINESSPEOPLE READING THIS GET INVOLVED?
We're always looking for people to help. Even if someone doesn't want to become a one-to-one mentor and give up their time every month, they can still get involved by hosting one of the workshops we run for the entrepreneurs, for example on marketing. In terms of legal help we've always got members asking for useful information on intellectual property or contracts. That kind of help is always really needed.
"Rawlinsons Chartered Accountants are delighted to offer support to the Ignite Peterborough young entrepreneurs in their new business ventures through our mentoring initiative." Tracey Richardson, Partner, Rawlinsons.
AT THE RISK OF SOUNDING MERCENARY, WHAT'S IN IT FOR YOUR CORPORATE PARTNERS? IS IT ABOUT GIVING SOMETHING BACK TO THE BUSINESS COMMUNITY?
There is that, but a lot of the businesses we work with recognise that there is some really good potential within the Centre. Some businesses are already starting to need the services of businesses in the wider community, so by offering help to them when these fledgling companies are growing they are fostering their future clients. Ignite Peterborough does lots around the city. We're building our presence quite rapidly, so anyone that works with us will be promoted by us as key partners in what we do.
FANCY BECOMING A MENTOR? Ignite Peterborough is on the lookout for more businesspeople to mentor the young entrepreneurs of the city. For more information about how you can volunteer to mentor, or for any further details about the Ignite Peterborough programme, please contact Alice Johnson at or on 01733 294520.
Leave a Reply