Your MUST-DO list at Allia Future Business Centre this autumn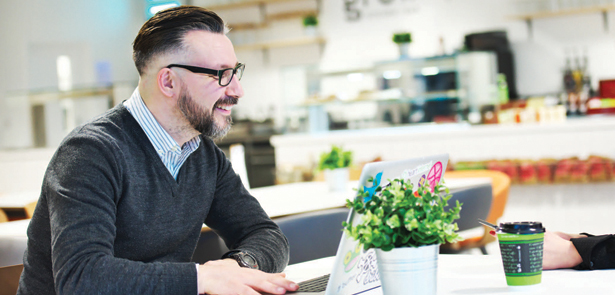 If you're doing business, starting a business or growing a business in or around Peterborough and you've not yet visited the Allia Future Business Centre (next to the POSH football ground), then you're missing out on a great space, community and resource for the city's entrepreneurs and business people
1. Drop in to the GROW Business Lounge on the 2nd floor of Allia Future Business Centre. You can park for free, use the gigabit Wi-fi, and be inspired by the space. While you're there, enjoy a fresh coffee or meet a client or colleague for lunch at the GROW Kitchen +Bar.
2. Create a target-smashing sales and marketing strategy for your start-up business and hear some of the best advice and latest tips from experts at our free two-day workshop in October. The Sales workshop is on 13 October. www.futurebusinesscentre.co.uk to register. FREE
3. Try Co-working free for a day in the Centre's co-working space and discover the benefits of getting your business away from the kitchen table and meeting and working alongside other Peterborough entrepreneurs and founders who are also getting their business off the ground. www.futurebusinesscentre.co.uk  You can also attend a Peterborough Jelly on the second Friday of every month which is a monthly meet up for freelancers, homeworkers, and people running small businesses to connect and work for a day. There's no need to register, but you can join the conversation on meetup: https://meetup.com/peterboroughhjelly/ FREE
4. Discover how 3D printing, drones and virtual reality are changing the future of business. Book a free tour of the Innovation Lab, the UK's newest maker-space – at the Future Business Centre in Peterborough. The state of the art Innovation Lab is tooled up with a range of the latest kit for testing, prototyping and simulation as well as some of the newest media technology. www.seriousimpact.co.uk/innovation-lab to book a free tour. FREE
5. Check out the great year round line up of events at the centre, and HOST your next event or meeting in our purpose designed conference and seminar room which can hold up to 220 people with unrivalled views of the Peterborough football pitch. www.futurebusinesscentre.co.uk. There are also smaller rooms you can book for smaller meetings and events
6. Get yourself some free business support for your business through our Serious Impact programmes – If your venture aims to make a positive impact on people, place or planet, we can provide free business support through our Serious Impact programme. To find out more come to one of our free regular Meet and Greet sessions www.seriousimpact.co.uk FREE
7. Come for breakfast, elevenses, lunch or afternoon tea and cake to our Grow Kitchen + Bar. Our menu is all delicious, home cooked and ethically sourced and our coffees and teas are all Fairtrade. The Kitchen + Bar will be serving a selection of craft beer and wines from the autumn
8. Bring your family to STEM Festival on 1 October at the Centre. Especially for families and young people, this free event celebrates all things Science, Technology, Engineering and Maths and is inspired by Ada Lovelace day. There are lots of fun activities to get young people excited about STEM. The festival is organised by Digital People in Peterborough. Free tickets are available online now https://www.peterboroughstemfestival.co.uk FREE
ABOUT ALLIA
Allia is an independent not for profit dedicated to amplifying social impact. Its Future Business Centres in Peterborough, Cambridge and East London are home to impact entrepreneurs, its Serious Impact programmes help hundreds of ventures to start-up, scale and grow and its social finance and impact investment initiatives raise the capital that charities and organisations need to deliver greater impact.
Leave a Reply