Moore Stephens owner managed business survey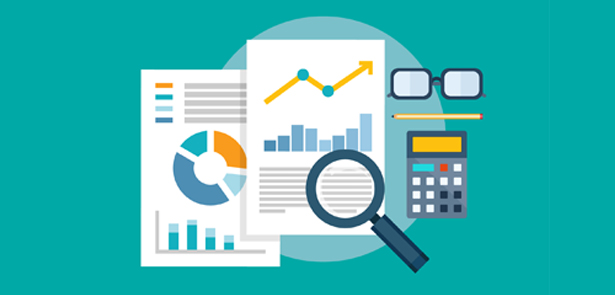 Moore Stephen's fifth annual survey of owner managed businesses reveals remarkable resilience amidst Brexit uncertainty
Contrary to some expectations, 2017 didn't turn out to be a year of economic or business catastrophe. GDP growth remained solid, if unexciting, and unemployment reached a record low. On the other hand, inflation has been creeping up and productivity growth slowed down. The fifth annual Moore Stephens owner managed business (OMB) report reveals remarkable resilience, with many performing better than anticipated last year. Also encouragingly, confidence in the short-term future has bounced back, with business owners working towards achieving their revenue and profit targets. What's not clear is whether this is the calm before the storm of 2019, when the UK will finally leave the European Union.
CONFIDENCE FOR 2018
Ongoing uncertainty about the UK's Brexit deal is still affecting confidence in the future, although the position has stabilised. Confidence levels among OMBs have changed little over the past 12 months. Among the businesses surveyed, 60% are confident about the general outlook for 2018 (compared to 59% last year–Moore Stephens' first OMB report following the June 2016 Brexit referendum). Although more stable, confidence remains significantly lower than in earlier years, particularly 2016. Survey participants are relatively upbeat about hitting key performance indicators for 2018, particularly revenue targets – 71% are very or somewhat confident about achieving their goals.
RISKS AND CONCERNS
Domestic issues continue to dominate OMBs' economic concerns, with the fallout from Brexit negotiations and staff shortages being their main business worries. Concern about the strength of the UK economy has increased dramatically, identified by 78% of OMBs (up from 68% last year), though only 28% are anxious about the strength of the global economy (down from 43%). When asked about their business concerns, the impact of Brexit negotiations on their business is the top issue for OMBs (identified by 51%), followed closely by the continued shortage of skilled staff (41%). 'Red tape' is a perennial challenge for OMBs. This year 27% express concern about regulation in their sector and 24% are worried about complying with the EU General Data Protection Regulation (GDPR), which is effective fromMay 2018 and has a significant impact on the collection, use and maintenance of personal data.
LIFE GOES ON
Despite the fog of uncertainty cloaking the economy due to ongoing Brexit negotiations, businesses are generally doing their best to form strategies to deliver desired growth. It is clear that many are worried about a potential downturn, or simply the knock-on impact of low consumer confidence and delayed business investment decisions. Many also see challenges in terms of a shortage of skilled staff. Despite these issues, business lifemust go on – and our survey confirms that it is. Businesses are addressing the talent challenge by increasingly training up their own internal teams, and focusing particularly on digital skills. Many recognise the potential for new technology to make or break their business and are looking for ways to ride the innovation wave rather than be drowned by it. This is the fifth Moore Stephens OMB survey. Each year the resilience of entrepreneurs and their businesses shines through. However, times are tough and the biggest gift the Government could give OMBs is clarity of direction and outcome in the Brexit process.
Read the full report Moore Stephens Chartered Accountants and Business Advisors have offices locally in Peterborough, Corby and Northampton. To find out more or to view the full survey report please visit www.moorestephens.co.uk
Image: www.freepik.com/free-vector/magnifying-glass-data-analysis_761448
Leave a Reply