Meet Opportunity Peterborough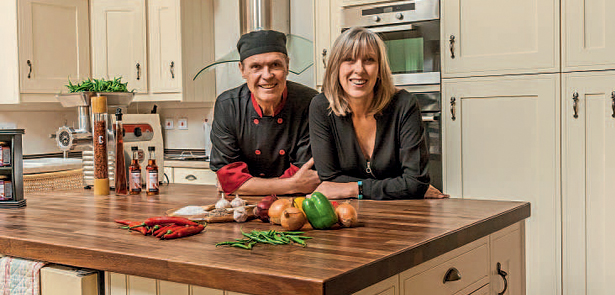 As the city's economic development company, Opportunity Peterborough is tasked with attracting new businesses to Peterborough and ensuring companies based here can access the resources, skills and infrastructure they need to grow
On top of promoting the city to businesses, we run several projects that help us
● engage with local companies to support growth and development ● lead the city's skills agenda to ensure our current and future talent pool is trained and work-ready ● embed smart city principles across Peterborough to create a more sustainable city. We know local businesses are the lifeblood of our city's economy, that's why we offer support to help them set up and thrive. Take a look at some of our work within Peterborough and the opportunities available that could help your organisation grow…
MEETING ROOMS AND EVENT SPACE AVAILABLE IN THE HEART OF PETERBOROUGH
The Eco Innovation Centre is a bustling business hub located in the very centre of Peterborough. Set in a beautiful grade II listed building and with direct views of Peterborough Cathedral, the Eco Innovation Centre provides affordable, serviced offices for virtual and physical business tenants, as well as offering high quality meeting and event space.
● Take a look at the rooms available and book your next meeting or event at ecoinnovationcentre.com
JOIN THE BONDHOLDER NETWORK
Opportunity Peterborough runs the popular Bondholder Network. Designed to help businesses stay up to date with city news, discuss topical business issues and connect with other local companies, the Network has more than 200 corporate members and is growing. Join today and take advantage of the exclusive member benefits to help boost your business. Annual subscription costs just £100 +VAT.
● Find out more and register at opportunitypeterborough.co.uk
Book now for April's Bondholder Breakfast… Join the next Opportunity Peterborough Bondholder Breakfast where the results of this year's Greater Peterborough Business survey will be revealed. The event is free for all Bondholder members and provides the perfect opportunity for networking and finding out the latest city news and updates. ● When? Thursday 19th April, 7:30am – 9:00am ● Where? Broadway Theatre ● Find the full agenda, latest delegate list and register your place at opportunitypeterborough.co.uk/events/
£800,000 OF GRANT FUNDING STILL AVAILABLE IN RURAL PETERBOROUGH AND RUTLAND
There's now less than one year left for businesses and community groups in rural Peterborough and Rutland to benefit from more than £800,000 of grant funding. Don't miss this fantastic opportunity to realise your organisation's growth potential!
● Find out more about the LEADER funding available and see if your business is eligible to apply at leaderfunding.co.uk
THE SKILLS SERVICE – INSPIRING YOUNG PEOPLE'S CAREERS
The Skills Service facilitates effective partnerships between schools, training providers and businesses in order to develop the knowledge, aspirations and employability skills of young people.
EXHIBITOR BOOKINGS NOW OPEN FOR THE MISSION POSSIBLE CAREERS SHOW
The East of England's largest skills and careers event is now taking exhibitor bookings. A record-breaking 6,000 visitors from 38 schools across the region attended in 2017, finding inspiration for their future careers in a fun and engaging atmosphere. The Mission Possible Careers Show 2018 will be held on Thursday 21 June, from 9:00am – 3:30pm, at the East of England Arena. Run by Opportunity Peterborough's Skills Service team, the event is a brilliant opportunity to showcase your sector, company and career opportunities to the next generation of employees.
Find out more and secure your exhibition space by visiting theskillsservice.co.uk Peterborough has become internationally renowned for its work to become a Smart City; a city that integrates physical, digital and human systems in the built environment to deliver a sustainable, prosperous and inclusive future for its citizens. Peterborough now has an ambition to create a Circular Economy by 2050. That means creating an economy where we don't have any waste so we make the most of all the resources we have locally, from our buildings to our people and their skills.
Pledge your commitment
The Circular Peterborough Commitment sets out our vision for creating a Circular City. The Commitment enables individuals, communities and businesses to pledge their support to the initiative. To back the campaign, please email  
Join Share Peterborough for free and start sharing, swapping and saving
Share Peterborough is a free online sharing community for Peterborough organisations. Whether you have parking spaces to spare, need office furniture, or even want to develop and share your skills, as a member you can use the site to exchange products, skills and services, and offer exclusive promotions to other members. Just sign up online and start sharing, swapping and saving at sharepeterborough.com
Share Peterborough is part of Circular Peterborough, an initiative being delivered by Future Peterborough – the future cities programme for the city. This programme is delivered in partnership by Peterborough City Council and Opportunity Peterborough.
Leave a Reply