Choosing a local SEO Agency in Peterborough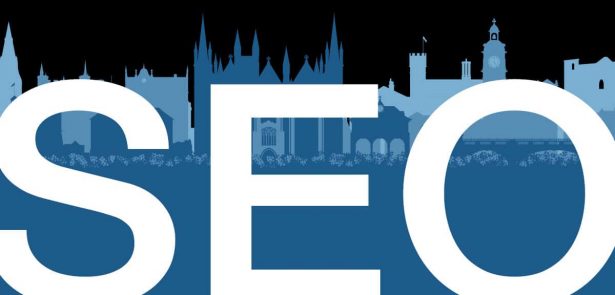 So you're based in Peterborough, and whether or not your business is the physical bricks and  mortar type or not, you really can't afford to ignore potential online clients searching Google in or around the area anymore or your services. Peterborough currently has an estimated population of circa 200,000, which is staggering, and continues to grow. The business economy itself is diverse and robust, consisting of SEM's through to some very large global companies who have chosen this City as their headquarters. The main business sectors that are particularly strong are agri-tech, advanced engineering & manufacturing, digital & creative, marketing, food & drink, financial services and energy & environment. So as you can see, there's a massive opportunity here for you to use an SEO Agency (Search Engine Optimisation) to increase lead generation.
To give you some insight, here are the current stats:
Peterborough in numbers
Population of 194,000 and a retail catchment of 960,000¹
Working age population of 122,900 (63% of total)¹
An employment rate of 75%¹
5,900 VAT registered businesses¹
Gross Value Added: £5,366m¹
Productivity of £50,576 (GVA per worker)¹
Median salary is £26,551 pa¹
Peterborough is an affordable place to live and do business with a house price/earnings ratio of 5.94²
Average cost of Grade A office space is currently around £13.50 per sqft³
Cost of industrial space is £5-7 per sqft³
(source : Opportunity Peterborough)
SEO – What is it really?
Search Engine Optimisation is not something that should be taken too lightly. When it's taken with an ounce of strategy it can do wonders for your businesses online performance. However for those of you who are looking to hire an SEO Agency, it's becoming more difficult to distinguish between the true professionals and the pretenders, with small and large companies popping up every day, it has become an extremely cloudy environment for companies to choose from. The majority of businesses don't know what they are looking for when they are attempting to hire an Agency, so this post is going to give you some crucial things to consider when you are looking for the right Agency. And remember, if any Agency promises you page one position one, they are probably lying through their teeth – there are no absolute guarantees.
Define Success
The first thing you need to have covered is what SEO success looks like for your business. What is your desired outcome? For some, making it onto page 1 for a set of keywords is the desired outcome, for others, increases in search traffic would be their idea of successful SEO work. If you're ever going to get the most out of your SEO agency you need to have all your details ironed out. On top of having your idea of success worked out, you also need to consider any of the potential risks that could be involved, it's not enough to just go into an SEO relationship with the hopes of improving your site. There needs to be an understanding of the things you need to accomplish, how they are going to be measured and what the potential risks are along the way.
Expectations
Now that you have defined what you want your end goal to be, you need to lay out what your expectations of the SEO Agency are. At the very minimum, what are the things you expect from your SEO agency? With these criteria in mind, you can get a gist of whether the agency is going to be able to meet those to the level you desire. You need to sit down and establish a set of make or break criteria, this combined with your idea of success will allow you to shorten down your prospects to a few Agencies.
Ignore what the rankings say
The SEO industry is one of the most competitive you will find. This means that Agencies will literally do anything to one up their competitors, This is usually in the form of sponsored lists, third party lists, local lists and new agency lists. There are now lists to rank anything, these can literally drive you crazy and, unsurprisingly, there's not all that much you can conclude from them,. Agencies move at an incredibly fast pace –, what they were bad at 5 months ago, they are now experts in, and vice versa. Instead, rely on the other components such as your expectations, idea of success and the questions you ask the Agency.
Ask the right questions of an Agency
Once you have a small shortlist of the prospective agencies in or around Peterborough, you will need set up a call or meeting with them. During these conversations or meetings, it is best practice to ask them all the same set of questions –, this will allow you to see which of the agencies answered the most questions correctly. You also have to think on the fly, questions can sometimes stem from the answers they have given, always be ready to question the answers you have been given, as this will allow you to get the best answers from the Agency.
Ask for Referrals and Case Studies
The best SEO agencies will always be happy to show off their Case Studies and Referrals., iIf it's not something they already do,  ask them to present them to you. Case studies are an extremely valuable identifier as to how well the Agency has done., tThis is because all you see in a case study is raw data, final results and performance identifiers. Taking it one step further, you can reach out to past clients and ask them for a third party opinion on the Agency –, most will be happy to give their experience with the agency.0
Peterborough SEO Agency
If you're a local business and want to take SEO seriously, then you need to partner up with an SEO Agency. The Moment Magazine have had a long standing relationship with Visit Brave Agency's website, and their headquarters are in Peterborough, luckily. Brave have worked with businesses in and around the regions of  Peterborough, Cambridge, Northampton and London for almost 20 years. From a Digital Marketing point of view, Brave offer a no nonsense approach to SEO, PPC, Adwords Management, Social Media Marketing and Online Content Strategies.
Don't take our word for it, take a look at their website: Visit Brave Agency's website
Leave a Reply