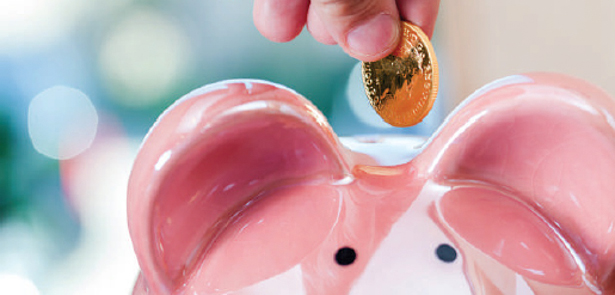 Cash flow can make or break a business. Geoff Norman, Partner at Moore Stephens, offers his five top tips for successfully managing cash flow
Growing a successful business requires sound financial controls – and controls around cash flow are particularly important. Your profits have little meaning unless you turn them into cash to keep your business thriving. Here are five top tips to help your business build a healthy future.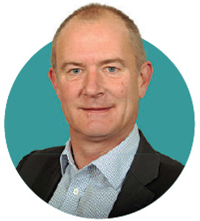 1. RECONCILE YOUR BUSINESS BANK BALANCE AT LEAST MONTHLY
This may sound obvious, but it's important. Make sure the cash balance in your accounts system is reconciled to the bank statement and that somebody checks the reconciliation. This is the first control any business should put in place. It ensures you know how much cash you really have and protects your business against the simplest frauds that can occur. If somebody is taking money out of your company bank account, performing a bank reconciliation gives you a good chance of picking it up.
2. BILL YOUR CLIENTS AS EARLY AS POSSIBLE – AND FOLLOW UP IMMEDIATELY
Don't wait for month end to bill your clients. Issue invoices as quickly as possible and call clients to confirm receipt and ask them when they expect to pay. By being proactive you can remove some of the common excuses clients use to delay payment, such as 'I don't think we received the invoice, could you send it again?' Such tactics can delay your cash coming through for several months, so don't give your clients the chance to use them.
3. CHASE UP OVERDUE PAYMENTS
If clients don't pay invoices on time, you must chase them up. Establish a clear policy identifying who in the business is responsible for the calls. This might be members of your sales team or someone in accounts. Whoever it is, their responsibility should be made clear. Enforcing the policy is also vital – convey your expectations clearly.
4. CONSIDER EARLY SETTLEMENT OR DIRECT DEBIT INCENTIVES
You might wish to incentivise customers to pay their bills on time or early through discounts for prompt payment. If you issue regular monthly invoices to the same clients, encourage them to set up direct debits. Any discounts you offer can be factored into the pricing decision, while the certainty of incoming cash flow should not be undervalued.
5. ESTABLISH A POLICY AND SYSTEMS FOR APPROVING PURCHASES
Monitoring expenses helps you spot if you are overspending, but you can also try to prevent the problem by establishing a hierarchy of purchase approvals. Your policy should make clear that no purchases should be made without proper approval. Identify individuals in the business who can approve expenditure up to a predetermined price point. Expenditure above that level should have to be approved by a director. In this way you can prevent your business from incurring unnecessary cost. Although these controls are simple, they are also powerful. Businesses that implement and maintain them are well on the way to ensuring they have the cash they need to keep on developing and expanding.
Need help? Moore Stephens www.moorestephens.co.uk
For further advice on managing cash flow contact Moore Stephens' Partner and Owner Managed Business specialist, Geoff Norman on 01733 397300.
Leave a Reply