Making connections with gigabit connectivity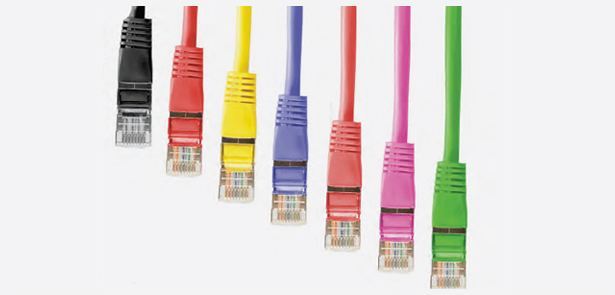 How Peterborough businesses are able to grow, improve productivity and better serve customers with the aid of gigabit connectivity
CityFibre, the UK's builder of Gigabit Cities, collaborated with Aaron Rowinski, a student from University Centre Peterborough, as part of a bursary to conduct research and produce an independent report to explore the impact that gigabit connectivity has had on Peterborough. The research included a number of interviews with key stakeholders like the Leader of Peterborough City Council, Cllr John Holdich, Opportunity Peterborough, the urban regeneration company for the city, and local businesses who had installed a gigabit connection since the launch of the pure-fibre network in 2014. Key issues with historical internet connectivity were identified during the research, with slow speeds, limits on expansion, reliability and ineffective remote working proving to be common themes across Peterborough.
Aaron's research also found that participants needed a gigabit connection for more than just the increased speed. These commonalities included a rise in customer expectations, the drive to be more efficient and competitive, and to also future proof their business enabling them to keep up with the growing demand and continue to grow.
The city stays ahead
The report also explains the experiences businesses have had with gigabit connectivity and how the city's new ultra-fast internet connection has addressed business issues prior to the network installation. It also demonstrates the positive enablers coming from a gigabit internet connection, with growth, productivity, competitiveness, ability to communicate and customer service responsiveness all seeing improvement since the utilisation of the CityFibre network. More businesses are now succeeding in Peterborough, choosing to come to Peterborough, starting in Peterborough and the city is growing. Gigabit internet connectivity has become an important, integral part of the package of Peterborough and has allowed the city to stay ahead of the competition and help ensure it remains future proof.
Fully supporting the Gigabit City Peterborough network, Councillor John Holdich, Leader of Peterborough City Council said: 'The ultra-fast gigabit connection has helped us to sell Peterborough, and it's one of the attractions to the city. It's brought a lot of people and businesses into Peterborough and that's what we needed.'
Simon Machen, Corporate Director Growth and Regeneration at Peterborough City Council added: 'I've talked to a lot of businesses and many of the new arrivals in the city, one of their determining factors for their location in Peterborough is connection speed.'
Tom Hennessy from Opportunity Peterborough praised the network, saying: 'With the arrival of CityFibre's gigabit speed internet network, Peterborough businesses can now benefit from a future-proof digital infrastructure that gives them a competitive edge.'
About CityFibre
CityFibre is the national builder of Gigabit Cities, as the UK's largest alternative provider of wholesale fibre network infrastructure. It has major metro duct and fibre footprints in 40 cities across the UK and a national long distance network that connects these cities to major data-centres across the UK and to key peering points in London. The company has an extensive customer base spanning service integrators, enterprise and consumer service providers and mobile operators. Providing a portfolio of active and dark fibre services, CityFibre's networks address 28,000 public sites, 7,800 mobile masts, 280,000 businesses and 4 million homes. CityFibre is based in London, United Kingdom, and its shares trade on the AIM Market of the London Stock Exchange (AIM: CITY). Further information on the company can be found at www.cityfibre.com
To download the full report 'The impact of gigabit connectivity in Peterborough' please visit https://bit.ly/UPCPBoro. If you would like to receive a printed copy of the report please email your request to  
Leave a Reply