Online marketing: lifting the lid on Pandora's Box?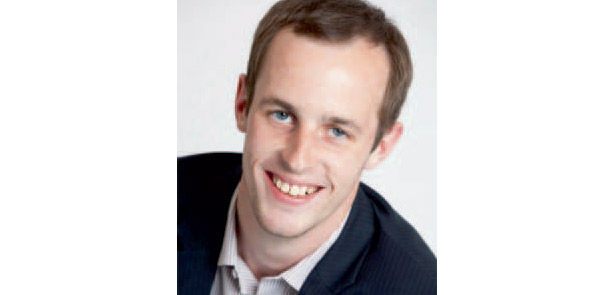 With an ever-growing arsenal at the marketing department's disposal, businesses have new and varied ways of attracting consumers' attention. But, as Oli Worth reports, businesses need to be careful how they go about selling themselves
The past few years have seen the growth of advertising by text message, product placement in
television programmes, and high street ads on everything from bikes to bins – not to mention the proliferation of advertising in the online world. It's hardly surprising that these new mediums throw up new issues to deal with.
Perhaps the most relevant of these for businesses on a day-to-day basis is online advertising. It can be a complex area, but as a rule of thumb it's hard to look past the idea that if ads aren't misleading, they're likely to be fine. Take Twitter, for instance. Last year, sponsored Tweets by footballer Rio Ferdinand and "media personality" Katie Price were held by the Advertising Standards Authority to be fine, but one by comedian Keith Chegwin not. Why? Simply because the Tweet by "Cheggers" didn't make it clear it was paid-for, such as by using a hashtag like #ad or #spon. A small detail, but one
that can mean the difference between unwanted costs and negative publicity, and a successful marketing campaign.
In the world of trade marks, the recent decision of the High Court in Interflora v. Marks & Spencer has set tongues wagging. It's the product of a legal battle that has lasted five years and provoked a number of decisions that will have a real impact on online advertising. Specifically, it helps answer
the question as to what is lawful when it comes to the use of Google's AdWords.
Marks & Spencer – the wellknown high street brand – purchased various AdWords, which when subject to a Google search would return an advertisement for their flower delivery service. As most savvy internet users now know, these adverts appear in a special box above the 'natural' search results, a highly prominent piece of screen real estate which is highly valuable for advertisers
The problem came because one of M&S's chosen AdWords was "Interflora", the registered trade mark of a rival. Interflora – an international network of flower delivery firms – took umbrage at what it saw as M&S piggy-backing on its famous brand, and took action. It's a not uncommon advertising practice both online and off: remind potential customers heading to a rival that you offer the same product. But the question was whether using the trade mark "Interflora" to do this was fair. The court said not (although it took nearly 50,000 words to do so).
It was found that M&S's adverts did not enable reasonably well-informed and reasonably attentive internet users to ascertain without difficulty whether the flower delivery service advertised originated from Interflora, a connected company or a third party. And because they relied on use of the mark "Interflora" to find their way to the consumers (ie by a Google search), they infringed Interflora's trade mark.
While Interflora is an unusual brand (being a network of businesses rather than a trading business in itself), and this case may well be appealed, the message is clear (unlike the advertising it concerned): if using services like Google AdWords, either be squeaky clean and don't mention third parties, or if you must, do so with the utmost caution.
The Internet offers a million and one benefits, but it's easy amid its buzz to miss something simple and end up in trouble. Businesses shouldn't be afraid to maximise the undoubted opportunitiesfrom online marketing – but doing so with a note of caution should stop them coming a cropper in the way that Marks and Sparks seems to have done.
Oli Worth is a solicitor at Greenwoods Solicitors LLP, a leading commercial law firm that from its offices in Cambridge and Peterborough offers its national and international clients a full range of legal services.
Oli can be contacted by email (),
via LinkedIn (linkedin.com/in/oliworth),
or on Twitter (@LawyerOli).
Leave a Reply