Belt and braces: employment law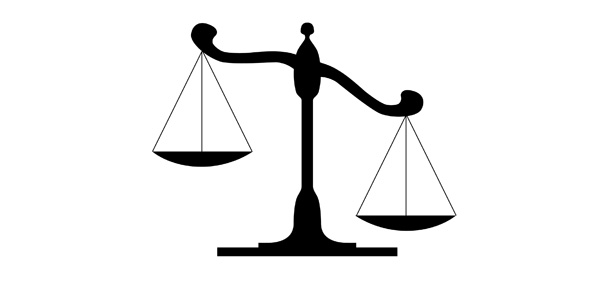 When it comes to employment law it pays to be thorough. Martin Bloom and Tim Thompson of Hegarty Solicitors navigate the minefield of this constantly changing landscape
Employment law is continuously evolving to reflect changes in society, so when the moment arrives for a business to take on staff for the first time the responsibilities and legalities surrounding this area can, at first glance, appear complex and even intimidating. But it doesn't have to be! The first thing any new employer needs to consider is the issuing of a contract/s of employment. Every employee, from the most junior employee to the CEO, must have a contract of employment within two months of starting. In addition to any contracts of employment businesses will usually have a set of employment policies covering areas such as equal opportunities and, these days, more specialist matters such as data protection, working from home and email and internet abuse. Both employment contracts and policies will help to remove any misunderstandings between employer and employees.
Contracts of employment
Any contract of employment must cover certain areas by law. Obvious things to include within a contract would be, for example, how much you get paid and how much holiday you get. Then there are less obvious points such as who you report to, and disciplinary and grievance procedures. It may seem unnecessary but you should also explain who the employer is – it's surprising how often people don't know this – for instance, when there are different limited companies working under the same brand name. Other points to consider are the location of work and whether travel is required as part of the job. Also specify the hours of work – are employees expected to work nine to five or until the work is done? All these things will serve to avoid potential disputes in the future. Senior posts or employees handlings sensitive or confidential information may need post-termination restrictions written into their contract. Sensitive information might include valuable contacts, how much clients are spending, what their expectations are – or any other details that are crucial to a businesses' competitiveness. Post-termination restrictions are complicated clauses to draft because they need to be very well defined; if they are drafted too widely they won't be upheld in court. As specialists in employment law we can give advice tailored to the type of business the client works in.
Amending a contract
In most cases amendments to employment terms do not require a new contract. For example, a change in place of work or the total hours worked might simply be amended by way of a covering letter or email, which would clearly outline the changes to the contract. This is much the same way as a will might be amended with the addition of a codicil. However, if an employee was to start a completely new role they would probably require an entirely new contract. We can advise clients on when a new contract would be appropriate or not. Prices for drafting a contract of employment start at £250 +VAT. Not only does a properly drafted contract give peace of mind, it can avoid serious problems down the road. For example, a dispute over commission could run into thousands of pounds. So you can see that a small investment to get it right from the start can potentially save big sums in the future. And in cases where employees are working to the same terms of employment, the wording of one contract can cover multiple employees.
Employment policies
It is essential to keep abreast of the fast-moving requirements of employment law. This is something of a minefield! Recent changes include the introduction of shared parental leave, whereby both parents can split parental leave between them as they wish. There are some good overviews out there that will help to unravel the complexity, and of course we can help with any questions you may have on this and other areas of employment law. Employers with any reasonable number of employees should consider drafting employment policies that cover everyone within the business. Policies would include among others, parental leave, equal opportunities, health and safety, data protection and internet and email use. Another very common policy nowadays surrounds the abuse of social media at work and knowing what to do if, for example, an employee posted a derogatory comment about them on Facebook. No-one would have thought about a social media policy five years ago. It's another example of how unpredictable and variable employment law is. Of course, you don't need to navigate employment law on your own. Seeking out professional advice is a worthwhile investment and is likely to bring considerable savings to a business in the long run.
Find out more Martin and Tim can be contacted at the Peterborough branch of Hegarty Solicitors. Visit www.hegarty.co.uk or call them on 01733 346333.
Leave a Reply