Jack Canfield workshop comes to Peterborough: "Engage with Success!"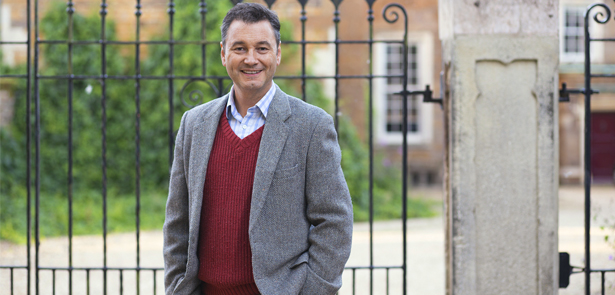 The Soul Happy Wellbeing Centre is honoured to present Paul Becque, actor, personal development coach and Jack Canfield-trained entrepreneur. Paul will deliver interactive and life-changing workshops for the people of Peterborough with the first-ever event in April 2017!
For almost thirty years Paul Becque has used his own life as a living personal development experiment, which has provided him with the opportunity to travel the planet for 18 years, talk to audiences around the world, work in television for more than a decade, fraternize with the rich and famous; from the celebrated to the powerful, find his soul mate, have four magnificent children and create a colourful lifestyle that most people only dream of.
Today, after decades of studying and mentoring with some of the leading personal development coaches on the planet, such as Jack Canfield, Bob Proctor, Tony Robbins, Dr Wayne Dyer, Barefoot Doctor, Bill Harris, Brian Tracy, Julia Cameron, Mike Dooley, John DeMartini, Deepak Chopra and John Assaraf, Paul will introduce you to a step-by-step systematic program which provides you with timeless principles for a successful and fulfilled life. The strategies, processes, and exercises you'll experience at the "Engage with Success" workshop, incorporate the very best practices from Paul's implementation and experimentation with personal development, human potential and success mindset.
It doesn't matter what your background is, how old you are, what your religion is, or where you come from. These principles will change your life dramatically and provide you with the tools that you need to head in the direction of the life you desire. What if you can do better? What if you can have more? What if you can live a bigger and happier life?
The Soul Happy "Engage with Success" workshop is about embracing the power and the resources that are already inside you and waiting for you to unleash them. This will enable you to live the life that you desire, and break free from the old conditioning that you have been programmed to know by your environment, school, society or anyone else.
Paul's own life enjoyed quantum leaps when self-made millionaire, Jack Canfield (author of 'Chicken Soup for the Soul' and 'The Success Principles') took Paul under his wing and taught him many of the strategies and principles he uses and teaches today. Jack helped Paul to further realise his own potential and improve his life dramatically. Paul would like to be the same kind of mentor to you, so that you can achieve all your biggest goals, even the ones which may currently seem out of reach.
This interactive evening is designed to get participants involved with the material, and each other. Using a spontaneous blend of humour, stories, theory, research and low-risk interactive exercises, Paul creates an environment of high energy, mutual support and commitment to growth designed to encourage participants to get to know one another while simultaneously learning the important principles of personal growth and self-empowerment.
Soul Happy – "Engage with Success"
Thursday, 20 April, 7pm-9:30pm.
Venue: TBC.
RSVP: To register your interest for event please email with your name and contact details, and we will provide you with the details, or visit www.soulhappy.org.uk to book.
Cost: Only £15 per person if you book and pay before the end of March. £20 regular price. (All profits go to the Soul Happy's 'Project Wellbeing scheme', which provides free and discounted therapies and treatments for cancer sufferers).
Light refreshments will be provided.
Leave a Reply