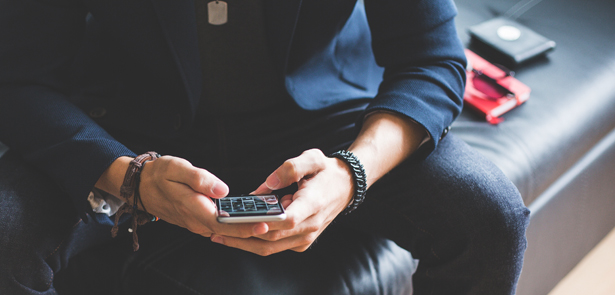 All businesses worth their salt know that they now have to devote time and budget to SEO. We asked Louise Barrett at Peterborough PR and digital marketing agency Media Matters to explain why and provide some useful ideas on the key areas where businesses can help themselves…  
We're all familiar with the term SEO (search engine optimisation) by now. SEO focuses on improving a website's position in organic search results by "optimising" it for search engine indexing. Many websites also need advertising to achieve the visibility they need in Google (or Bing and other search engines), which often complements SEO activity. But if you want your website to have a fighting chance of improving its natural search engine positioning you really do need to be focusing on SEO. Why might advertising also be necessary?
Usually, if you appear higher in search results you will drive more traffic to your website, but achieving that can take some time, especially if you are in a competitive sector. By paying for advertising (appearing on the right hand side and top of the results pages) you are guaranteed a space on the first page. We would usually recommend a longterm approach to doing both – paid for search and organic SEO – so you are seen on both sides of the search results pages. Of course, it will all come down to budget. What can you do to give yourself the best chance of being seen organically in a search? Keeping up to date with what the search engines are doing is one way to stay on track. Other priorities include:
01 IMPROVE YOUR CONTENT
It's rare that we take on any website where the content is already as strong as it should be. Search engines and visitors alike need to get a good sense of what each page on your website is about. If you do not have much to say on any of your main pages, Google will have a hard time indexing them to match search results. For search engines, good content is not just about well-written copy, although that's still extremely important. It's also imperative to consider that the page is optimised, both in terms of the language you are using – keywords and phrases – and also by setting meta data to help describe what's on the page. More than ever, your visitor and the search engine are seeking 'in-depth' information when they visit a page. We recommend that where possible main pages have a minimum word count of 250-300 words, preferably more, but make sure it's divided up with relevant headings. Google now penalises websites with poor content.
02 ADD A BLOG
Few businesses would not benefit from a blog. They are great for search engines, as they know they tend to be updated regularly, which means they index them more often than other website pages. This makes them good for SEO. They're also a great way to demonstrate your expertise and build authority in your subject area in your sector. A blog should ideally be at least 600 words to provide a real sense of your knowledge on the subject. This also helps with my first point about good content – a blog is an excellent way to improve the content on your website.
03 BE MOBILE FRIENDLY
We can't mention this enough – if your website is not mobile friendly you will now suffer in mobile search results. You may have noticed the 'mobile friendly' label next to website results if you use Google on a mobile device. If you are thinking about developing a new website make sure it's 'responsive'. This is the best way to guarantee it will perform well for mobile, tablet and desktop. Being responsive means it is coded to adapt to different screen sizes so the user experience is positive, whichever device they may be viewing it on.
04 THINK ABOUT LINKS
The final priority is your link profile. That's the quality of the other websites that point (or link) to your website. Google uses these as a measure of the importance and popularity of your website. The higher 'authority' (well thought of) the linking website is the better for your site. Think of the BBC as being one of the highest 'quality' websites to put this into context. It used to be the case that lots of links would do the trick as far as the search engines were concerned but they're now smarter, understanding that quality is better than quantity.
Anything else to consider? There are other more technical aspects of SEO but focusing on these four priorities will certainly ensure you're heading in the right direction. And a final health warning – if you're not already, you may need to either outsource for some expertise in this area or make sure you have an in-house resource to focus on this. Getting it wrong can cause you serious problems including getting removed from search results!
Leave a Reply