Peterborough Core ripples out…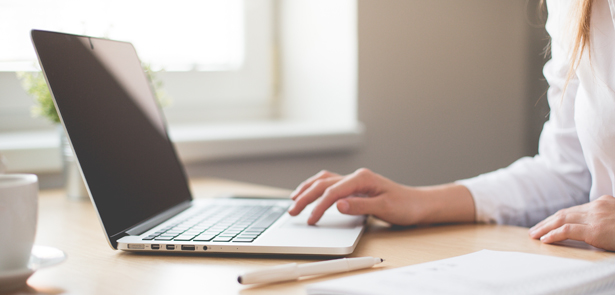 Pure-fibre broadband is rapidly becoming the norm for Peterborough businesses, as the gigabit-speed service reaches Orton Southgate  
Long-standing connectivity issues are quickly – very quickly! – becoming a frustration of the past as the Peterborough CORE reaches the city's extremities. Orton Southgate is the latest area to get connected to CityFibre's pure-fibre broadband network. Sixteen businesses have already connected, with a further 300 companies in the economically important hub lying within range of the latest stage of the network. Work began in March to extend the existing 90km Peterborough CORE network to Orton Southgate after more than 100 local businesses registered their interest in its gigabit-speed connectivity. This followed CityFibre's 'Gig Up Orton Southgate' campaign and the 'Yes2Fibre' campaign led by Lindsey Hall of EasyLifeIT.
Digital connectivity is an absolute must in Peterborough, as the city experiences a boom in business activity. Last year more than 1,900 new businesses were registered – a record for the city, while the number of business created in Peterborough exceeded the number of closures by 75% (the UK average is just 58%). Some of the first Orton Southgate businesses to be connected include Hawk Audio Visual, Orton Enterprise Centre, Carl F Group, Peterborough Office Supplies and Websweep. Andy Starnes, city development manager at CityFibre, is delighted by the completion of the new extension: 'This is fantastic news for Peterborough, as it's great to be bringing the power of pure fibre to more and more local businesses. We have no doubt the new network will have a positive impact on the local economy.'
Marcus Lawday, production director at Hawk Audio Visual reckons it will transform the way his company works: 'All the creative services we provide to corporate clients, including video and animation production, require quick, large file transfers which are heavily reliant on the very best in internet connectivity. Having dealt with inadequate internet for sometime, we're delighted that the fast, reliable internet that is paramount to our on-going success has finally arrived.'
Not signed up yet? Find out more or register your business at www.peterboroughcore.com or follow Peterborough CORE on Twitter @PboroCORE
Case study 1: Oiling the wheels of business
Background
Ferguson Financial Solicitors is a law firm offering commercial litigation and insolvency legal services. The business was originally part of London employment lawspecialists Ferguson Solicitors LLP but started trading as a stand-alone firm in Peterborough in 2013. Originally based in central Peterborough, it wasn't long before the firm needed larger premises for its expanding business.
The challenge
Ferguson Financial Solicitors spotted an ideal unit at Flag Business Exchange in Vicarage Farm Road, Fengate. The only problem was the broadband connection, as managing director Maurice Power explains: 'We liked the office but disregarded it because of the area's notoriously poor broadband. All forms of our communication go through the internet – phone, IT, email. We've always used VOIP and its flexibility was important to us. Everything is stored in the cloud.'
The solution
Flag Business Exchange commercial agents, Barker Storey Matthews, were quick to point out that the offices had committed to connecting to the Peterborough CORE, through Businesscoms, so gigabit-speed connectivity was on its way. Recognising the potential of what the Peterborough CORE could deliver Ferguson Financial Solicitors made the decision to move there. 'When the agents said that the Peterborough CORE were installing fibre to the premises, it made us reconsider. We opened on January 2nd and it was worth the wait,' says Mr Power. 'As a law firm we not only need to store vast amounts of information, we also need to ensure its security. With a connection to the CORE we have peace of mind with ultra-fast, reliable and secure access to our cloud archiving and remote data storage.'
Leave a Reply