Internet speed is of the essence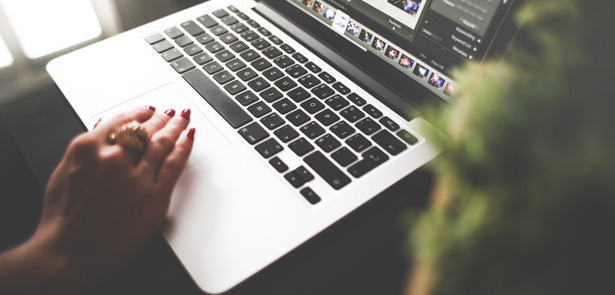 Slow internet speeds are holding back UK businesses – but not in Peterborough!  
CityFibre is the largest independent provider of pure-fibre optic network infrastructure in the UK. The company designs, builds, owns and operates gigabit-speed, pure-fibre networks in cities and towns across the country, including Peterborough. Its partners provide tailored communications solutions over the Peterborough CORE network, including VoIP, cloud computing and ultrafast internet connectivity.
Like other networks run by CityFibre, the Peterborough CORE offers transformational gigabit-speed connectivity (up to 1000Mbps) as standard – speeds that would otherwise be unaffordable to all but the largest businesses. A major benefit of the network is that it runs at symmetrical speeds. This means that the Peterborough CORE is as fast at uploading large files as it is at downloading them. This is only made possible because the network is pure fibre. Unlike other 'fibre' services, delivered using technology known as Fibre-to-the- Cabinet (FTTC), there is no copper cable to slow the connection down.
With purefibre from the exchange right through to your business premises, you get the most advanced digital connection possible. A simple analogy is driving on a motorway. With a traditional fibre service you then having to go on A roads and country roads to get to your office – you get caught in traffic and you slow down. With a CityFibre connection the motorway takes you right to your front door! Like other CityFibre networks, the Peterborough CORE follows a demandled approach, which means the network is only built where there is going to be a high enough demand.
Evidence suggests that companies that upgrade their connectivity see an average £1,300 per year increase in profits
In Peterborough this has seen the network extended to five business parks: Thorpe Wood, Lynch Wood, Orton Southgate, Cygnet Park and Fengate. These business parks did not form part of the original network plan – it is the strong demand in these areas from businesses crying out for better connectivity that has seen their inclusion. Ultimately, CityFibre's mission is to bring the digital infrastructure of the UK into the 21st Century and help as many businesses as possible benefit from an infrastructure that is fit for purpose and supports their growth and ambitions. Fibre-to-the-Premises is not a new idea, it's just very new to the wider UK market. Our dependence on the internet is matched only by countries such as South Korea, The Netherlands, Denmark and Sweden – all of which have benefitted from widespread deployment of purefibre optic network connections over the past decade.
And yet such connections have remained practically non-existent herein the UK for all but large business customers and a handful of fortunate customers. CityFibre is changing that. Akamai's authoritative 'State of the Internet' report shows that the UK ranks 11th globally in terms of average internet connection speeds, with only 30% registering an average speed of 10Mbps or faster. In contrast, 21% of respondents said they register average connection speeds of 4Mbps or slower. Running cloud services, VoIP and remote backup at these speeds becomes almost impossible.
A whopping 69% of companies believe broadband is restricting their business (Atkins Survey, 2011). This needn't be the case any longer; a pure-fibre connection enables a business to access these services and more – all of which save time and money. Businesses are used to settling for poor and expensive internet connectivity because they think there aren't any other options. CityFibre hopes to make companies aware that there is an alternative and that they no longer need to sit behind the buffer. The digital landscape is changing and the network provider is proving to be a disruptive player in the market. In 2014-2015 the Government ran a voucher scheme to help businesses boost their connectivity. The heavy uptake of the scheme proves just how starved businesses are of good connectivity.
Evidence suggests that companies that upgrade their connectivity see an average £1,300 per year increase in profits. The key point to take away from all this is that a gigabit connection is a sure way to futureproof your internet provision. Technology is constantly evolving and becoming evermore sophisticated, so businesses need to keep up to remain competitive. Without a solid infrastructure to support these technologies, businesses will get left behind.
To find out more or register your interest in the Peterborough CORE visit www.peterboroughcore.com
You can also follow Peterborough CORE on Twitter @PboroCORE
Leave a Reply