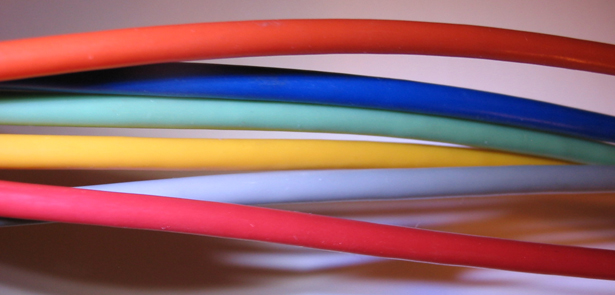 Slow internet connections are the bane of business, costing millions in lost revenue and inefficient use of resources. All this is about to change with the Connecting Cambridgeshire programme, while the launch of Peterborough's CORE project, a revolutionary new pure-fibre network, will deliver broadband speeds up to an incredible 100 times faster than standard connections
Internet speeds unable to keep pace with modern workflows are a matter of fact for most businesses. When broadband replaced dial-up connections a decade ago we were promised a lightning-speed experience. However, today's demand for online services has combined with high data volumes to put the brakes on service speeds. The result is that the broadband brought in to upgrade dial-up now needs upgrading itself.
Much of the problem lies within the way data is transferred. Broadband uses fibre optic cables which transfer data at super-quick speed. Yet what is often branded as 'fibre broadband' still relies on copper cable for the final leg of the journey from on-street cabinet into the premises being served. As data is converted from pulses of light to electrical current within the copper cable it's slowed right down, causing the digital equivalent of indigestion. Furthermore, the more businesses that connect to a cabinet, the slower the speed becomes. The reality is that most of us receive just a fraction of advertised internet speeds.
Speed of light
Peterborough CORE, a new 'pure fibre' broadband network for the city will do away with the copper cable entirely, effectively removing this bottleneck. This will give a truly 100 percent fibre optic network with the capacity to transfer data at speeds of up to one gigabit – that's 1000Mbps or around 100 times faster than standard broadband. The need for speed will be sated and businesses should see dramatic improvements to their workflows as data travels quite literally at the speed of light.
The benefits to business can't be overstated. Efficient ways of working will be more accessible than ever before, with 21st-century computing technologies such as remote data storage, ultra-fast downloading, cloud computing and digital communication improving the way Peterborough does business.
This major infrastructure project is being designed and built by CityFibre in partnership with Peterborough City Council and its IT services provider Serco. CityFibre's City Development Manager for Peterborough Andy Starnes explains the benefits: 'Pure-fibre networks like the Peterborough CORE are modern digital infrastructures delivering accessible and affordable gigabit speed services. They are a future-proofed technology capable of supporting businesses' current and future demands.'
Economic boost
Peterborough's new gigabit internet will place it in the same company as cities such as Hong Kong and Stockholm where pure-fibre has had a transformative effect on the local economy. On average, gigabit internet cities see a two percent increase in GDP through the creation of new jobs as existing businesses expand and new companies are attracted to the area. Stockholm was one of the first cities to embed gigabit infrastructure back in 1994. Since then it has leveraged its connectivity to attract business by becoming a technology hub, as Fredrik Sand, policy adviser from Stockholm's Chamber of Commerce explains: 'The impact was… [cont]
Leave a Reply