Gigabit City network expansion brings world class connectivity to Fengate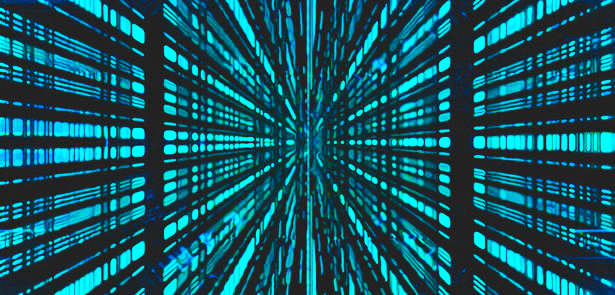 Businesses based in the south area of Fengate can now take full advantage of ultra-fast connectivity as the full-fibre revolution extends across Peterborough.
In 2015, Peterborough became a Gigabit City – one of the most digitally connected places in the UK where over 4,000 businesses have access to gigabit speed services up to 100x faster than the UK's average. As the network expands to the south of Fengate, we examine what this means for businesses in the area. The campaign to "Gig Up Fengate" means that businesses that were previously reliant on slow and unreliable copper connections now have access to fast and affordable buffer-free connections, safeguarding future business ambitions and strengthening Fengate's ability to attract continued investment as businesses benefit from full fibre to the premises (FTTP) and speeds of up to 1Gbps (that's 1,000Mbps).
Before CityFibre built a city-wide pure fibre network, businesses in Peterborough were struggling with slow connection speeds, overpriced upgrade options and unreliable connections hindered by archaic copper wires. Businesses felt constrained by the sub-par infrastructure and frustrated by its limitations. Seeing the benefits clearly, Peterborough City Council was one of the biggest champions for bringing the full fibre revolution to the city.
Andy Tatt from Peterborough City Council said: 'We take it for granted now. When we switch on we know we're going to get ultra-fast speeds we don't even have to think about.' In fact, Peterborough City Council's Simon Machen has already seen evidence that the city's improved digital connectivity is attracting new businesses, commenting: 'I've talked to a lot of businesses and many of the new arrivals in the city; one of their determining factors for their location in Peterborough is connection speed.' The wider business community is also celebrating the benefits.
Tom Hennessy from Opportunity Peterborough explained: 'With the arrival of CityFibre's gigabit speed internet network, Peterborough businesses can now benefit from a future-proof digital infrastructure that gives them a competitive edge.'
John Bridges OBE DL, Chief Executive of Cambridgeshire Chambers of Commerce, said: 'What we get from BT is so inadequate that I have to have a leased line. They wanted to charge me over £800 a month to get the speeds I need to run my business.' CityFibre are working in partnership with local service provider GreenCity Solutions to offer revolutionary connectivity to businesses across Peterborough, including Fengate.
ORGANISATIONS ON THE SOUTH AREA OF FENGATE BUSINESS PARK CAN NOWLOOK FORWARD TO BENEFIT FROM…
Some of the UK's fastest connection speeds
Businesses that have struggled with the consequences of low connection speeds can now move forward with world-class connectivity. The old copper services hindered businesses in a range of ways, from inability to hold video conferencing to retail businesses struggling to offer online sales channels.
Expanded bandwidth
Before the CityFibre network was in place, businesses that wanted to expand bandwidth were limited to purchasing dedicated leased lines or installing more lines into the premises – both of which were prohibitively expensive.
Reliability
Reliance on old copper wires and a lack of fibre to the premises meant that businesses in the city struggled with unreliable connections. Voice over IP (VoIP), by those that wanted or needed it, wasn't an option as a result of outages and the slow speeds available. Faults were commonplace, and previous providers were slow to resolve or repair connecrions.
Find out how your business can get connected at cityfibre.com/Peterborough or contact GreenCity Solutions on 01733 667755 or via email on

Leave a Reply