Competitive edge with super-fast broadband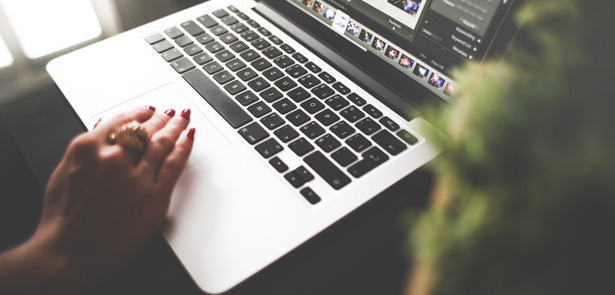 Give your business an edge on the competition by signing up for super-fast, gigabit-speed broadband
Located in the heart of Peterborough, The Eco Innovation Centre (EIC) is a bustling business hub providing serviced offices for virtual and physical business tenants, as well as offering high quality meeting and event space. Managed by Opportunity Peterborough, the city's economic development company, the EIC offers a professional, eco-friendly working environment for incubating and growing companies across all business sectors.
Not fit for purpose
The EIC previously offered an ADSL connection to its tenants providing a classic example of a low speed connection servicing lots of people. As the number increased and demand on continued to grow, the infrastructure struggled cope. Realising that the internet provision was no longer fit purpose, Opportunity Peterborough took the decision to invest in a new connection that would better serve their tenants' current and future internet needs.
Joining the gigabit revolution
The EIC was at the forefront of the gigabit revolution and became first building to be connected to CityFibre's pure-fibre network Peterborough in autumn 2014. Since taking the connection through GreenCity Solutions, the EIC has been making the most of the increased bandwidth upgrading their phone systems to VoIP and offering enhanced WiFi services. A recent upgrade to the centre's internal data infrastructure means the EIC is able to provide an unrivalled package to both tenants and external meeting room clients. The new ultra-fast connection and the internal upgrades, means tenants can now enjoy lower phone costs and a wider choice of internet packages to better suit their business and budget.
EICManger, Helena Hansen-Fure, is delighted with the connection and the added value it now brings to tenants. She says: 'The CityFibre connection allows us to deliver a fast and reliable internet service to our business customers. Our tenants can relax knowing they're able to access market leading internet services from their base at the Eco Innovation Centre so, instead of worrying about data speeds, they can focus on serving their customers.' Depending on the internet package chosen, the internet speed is now guaranteed allowing tenants to be able to keep their costs down, which is rare in a multi-tenanted building. 'The ultra-fast network has allowed us to focus purely on our business, saving us time and money. We now have an amazing super-speedy internet connection and are delighted with the services offered by the EIC,' adds Tracey Rushton-Thorpe of EIC tenants Keystone Communications.
Discover more about how gigabit-speed broadband can supercharge your business. Visit www.peterboroughcore.com and follow Peterborough CORE on Twitter @PboroCORE
Leave a Reply