How do we ensure startups succeed in Peterborough?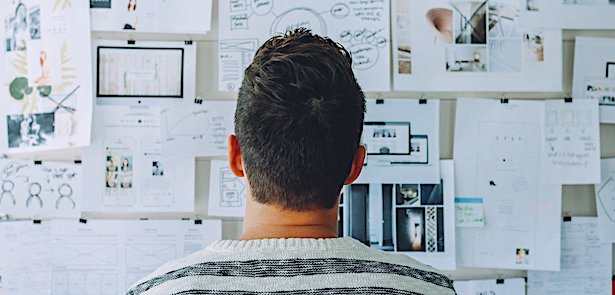 Peterborough has always been a city with a high startup rate, but 2020 marked a spike in startup rates across the country, and especially in Peterborough. The causes might be easy to identify, but how do we help our entrepreneurs to thrive? Tom Hennessy, chief executive of the city's economic development company, Opportunity Peterborough, discusses.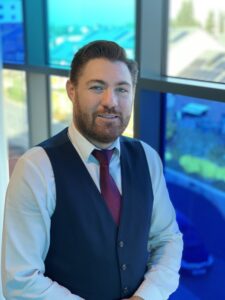 A recent study by Inform Direct put Peterborough among one of the most enterprising locations in the country.
In spite of Cambridgeshire only placing 24th among other counties, around one third of the 7,516 businesses which were started in Cambridgeshire during 2020 were in Peterborough.
Yes, Peterborough is the largest city in the county, and has more sparsely populated neighbouring districts, but having 2,511 startups puts the city above similar sized cities like Norwich, York, and Portsmouth.
In a year of business lockdowns, furlough, and, unfortunately, redundancies, there's been a national surge in people forging their own paths. The study showed that 780,766 new businesses were formed in the UK, compared to 690,763 in 2019, a 13% increase and a new record.
High startup rates are nothing new to Peterborough. Looking at data from Centre for Cities, last year, Peterborough had the eighth highest startup rate (per 10,000 population) in the UK. Over the last five years (2014-2019), the proportional startup rate, and growth in the number of businesses within Peterborough has put it among the top 10 cities in the UK.[1]
Business growth is great for investors considering a move to the area as it indicates a city has a strong and vibrant economy with robust supply chains.
How do we capitalise on this startup boom?
The critical outcome will be startup survival rates. Traditionally around 50% of startups don't last longer than 12 months and 80% close within five years.
A big part of the boom in startup levels has been attributed to people trying to recover from a loss of earnings, whether it's through their employer closing, being made redundant or put on furlough.
Because of this, it's expected that more new businesses than average might close over the next few years as owners and founders find new employment, but what about those who want their startup go the distance?
The startup environment is notoriously tough but there's the added pressure of the pandemic, lockdowns, and Brexit – which for some organisations can present as many opportunities as it does challenges.
We have a steady stream of startup businesses coming to us for advice and support and in response to growing demand – and to see survival rates increase – we're developing a new program of structured support called Startup Peterborough.
Startup Peterborough – part of a bigger picture
Startup Peterborough aims to be business led and community focused, inspiring and supporting entrepreneurs from across Peterborough's diverse community. We want to discover entrepreneurs, their ideas and startups.
It will use the huge amount of expertise within the city to provide structured support for entrepreneurs – and we want to work with anyone in the city with a business idea, whether you're completely new to running a company, or have done it before but want to grow quickly and be part of a wider community.
We want to help people develop a great business plan, but also look after their cashflow, develop the right products and services, be environmentally sustainable, target the right markets, create a great team, develop their leadership skills, and ultimately, get their pitches right for customers and investors.
Through our bootcamps and workshops we want to create a supportive environment of collaborative learning where people can share best practice and members can develop a network of like-minded business owners.
There will also be one-to-one support from our own in-house experts. As the city's economic development company we have well-established relationships with local, trusted experts, we work across the private and public sectors, and have our ear to the ground across our economy as we work with investors and companies of all sizes on a daily basis.
Taking it one step further, Startup Peterborough's lead partners will help to develop an enterprise strategy for the city. Our partners will be local business leaders and experts who are passionate about the city and enterprise. Their knowledge of the pressures and challenges facing startups and the intelligence we gather from our everyday work, mean we have a fantastic opportunity to enhance the startup ecosystem in Peterborough.
We want the people who have been through the program to mentor new members, so our startups can talk to the experts and learn from someone who's been where they are and faced the challenges they are facing. Ultimately it's creating an environment where people can share and challenge their ideas, find new partners, opportunities to collaborate and learn from experts and fellow entrepreneurs.
Early conversations with organisations across the city, large and small, have shown us there's huge appetite to support startups in the city – it's very exciting.
The next generation
Part of Opportunity Peterborough's economic development strategy includes brokering relationships between businesses, schools, colleges and training providers.
We've been running The Skills Service for 10 years to help students develop their employability skills, meet local employers, and better understand the world of work. The team runs a wide variety of activities like work experience, CV workshops, mock interviews, enterprise challenges and careers fairs.
It's a critical time for young people. The lockdowns have had a huge impact on youth employment, and our partnership with Youth Employment UK, schools, colleges, and local employers and support providers is continuing so we can help young people find work, stay in employment and develop their careers.
Their most recent development has been the Inspire series. These challenges get students of all ages to take on real-life industry problems. Students can work in groups or individually to design a product or service that addresses those problems, how they'd market it and what promotional channels they'd use.
We first ran the challenge with CityFibre, who wanted to see students' imaginations run wild with the possibilities from gigabit connectivity. Ideas ranged from solar powered bin lorries, and robotic housebuilders, to medical wristbands connected to emergency services and virtual reality meeting places.
The challenge proved so popular with students, parents and teachers, that we've opened it up to other sectors! We're posing challenges from manufacturing, construction, sustainability, and more. The key is getting students to understand how they can make a difference in this world – whether it's through their own business or as an employee. We hope it's inspiring the next generation of entrepreneurs and business leaders!
If you want to be part of Startup Peterborough, either as an expert, a mentor, or a startup, please visit: www.startuppeterborough.org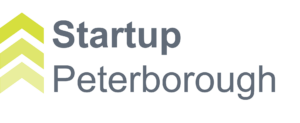 Leave a Reply