Hegarty Solicitors: a solid foundation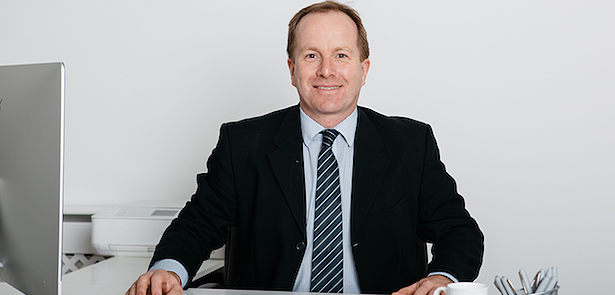 Properly structured building contracts are essential when you're looking to expand or set up new premises. But what if things go wrong or your situation changes? Terminating a Joint Contracts Tribunal (JCT) Building Contract shouldn't be taken lightly, says Hegarty Solicitors' Andrew Hornsby
If you are considering terminating a JCT Contract there are several procedures you must follow to make sure you don't suffer any repercussions due to a wrongful or unreasonable termination.
Firstly, the parties involved shouldn't terminate the contract 'unreasonably or vexatiously', otherwise the termination itself may be deemed void. The test here is to consider how a reasonable party would act in the circumstances. The term 'vexatiously' refers to whether termination is completed with any ulterior motive or purpose to disproportionately affect the other party.
Correct grounds
It is also essential that the correct ground for termination is chosen. It will prove a lot more straightforward if a party has become insolvent than if the termination is considered to be the result of poor progress in work. Some debate can arise as to when there has been failure to proceed with required works 'regularly and diligently'. The matter of West Faulkner v London Borough of Newham [1994], for example, outlines that there is an obligation to 'proceed continuously, industriously and efficiently with appropriate physical resources so as to progress the works steadily towards completion substantially in accordance with the contractual requirements to time, sequence and quality of the works'.
This implies that if there has been any purported failure to proceed with works regularly and diligently, such failure must be measured against the contractual requirements themselves and not simply adjudged, for instance, due to poor timing or delays.
Common Law Termination
Termination can potentially be pursued under Common Law, unless the contract itself states otherwise. In essence this would function to reserve a party's Common Law right to terminate by way of repudiatory breach of the contract. Nonetheless, the usual and best practice is to comply with the contractual termination provisions. Furthermore, it is vital that the notice of termination itself is served by the correct means at the recipient's contractually stated address, by way of hand delivery or recorded delivery.
Remain cautious
The consequences of terminating or serving a contract incorrectly can be significant. If any termination is deemed invalid, leaving the other side to accept the repudiation and leave site, you could be liable for damages due to wrongful termination. Incorrect termination can also result in the wronged party receiving the full contract value of any work done up to that point and potentially sums for loss of profit on any works remaining.
Whenever termination is deemed necessary it is of course highly advisable to seek out legal advice to guarantee that matters are resolved smoothly.
Hegarty Solicitors: 01733 346333, www.hegarty.co.uk
Andrew Hornsby is a Partner at Hegarty Solicitors. Andrew specialises in all areas of commercial litigation, including construction law. For advice about terminating a JCT Building Contract, please contact Andrew on 01733 295635 or email .
Leave a Reply