Hegarty Solicitors: planning your future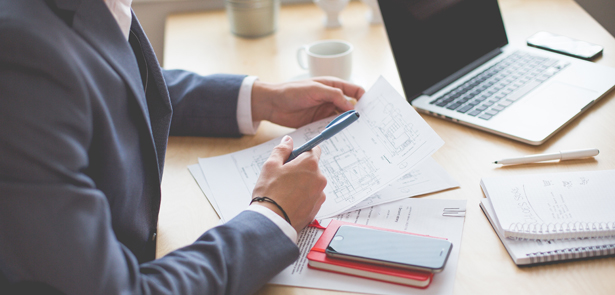 What could be a better New Year's resolution than planning for the future security of your family and yourself? Getting your affairs in order goes beyond simply making a will, as Hegarty Solicitors Claire Clarke and Chris Brown explain
You can never predict what the future holds. We all have dreams and aspirations, as well as fears and worries that affect us. 'You cannot foresee what will happen in life. However, you can plan for both the best and the worst circumstances that may arise,' says Claire, Trusts and Probate Solicitor. 'We provide legal advice and guidance so you can protect your estate and assets as you get older, as well as managing changes that can happen in your family life.
'Within the Trusts and Probate Department we can advise on the creation of trusts, the preparation of wills, as well as probate applications and the administration of estates. We look at all aspects of safeguarding your future, including areas such as inheritance planning, later life planning and the granting of Lasting Powers of Attorney which enables you to appoint trusted people to make decisions on your behalf.
'Many people think planning for the future is just about creating a will, but it is much more than that. It is still surprising how many people have not made the time to draw up a will with a Solicitor. There are many misconceptions about the intestacy rules that apply when there is no will, especially in these days of blended and extended families, and even more so with those who own and run a business.
'Legal planning is a responsibility that's all too easy to put off, but I find that these concerns weigh heavily, not only on elderly clients, but on their families who also want to protect them. There is a sense of relief when clients know they have made provision for the future. Some families feel it is a difficult subject to broach, but it actually takes a lot of thought and consideration and shows how much people care.'
Chris Brown, Associate Family Law Solicitor continues: 'My expertise is in family law. I advise on changes in family circumstances, from cohabitation agreements to separations and divorce. I look at the whole situation and the individual circumstances then present all of the options so my clients can choose the best solution for them.
'I am an accredited Specialist Family Lawyer, and as a member of Resolution I advocate using a non-confrontational approach. It can help to take the pressure out of a highly charged situation and it helps when you are taking the needs of the whole family into consideration, especially the children.
'I have particular expertise in Child Arrangements Order proceedings and Complex Financial Remedies. Of course, every situation is unique but there isn't anything I haven't seen or heard before. When clients approach me it is often the first positive step they have taken in a difficult situation – and my focus always remains on achieving the best outcome possible.'
New offices opening soon at 66 South Street, Oakham Hegarty Solicitors is proud to announce that they will be opening a new office at 66 South Street, Oakham in the next few weeks. Hegarty Solicitors offer specialist legal services including conveyancing, family and matrimonial law, wills, litigation, criminal law trusts and probate, commercial property, company law, employment law, and debt and insolvency. For more information call 01733 346333, email or pop into your local Hegarty Solicitors office at Peterborough, Stamford or Oakham. See more at www.hegarty.co.uk
Leave a Reply