Want to add £2.2 Million to your bank account?
Want to add £2.2 Million to your bank account? 1 2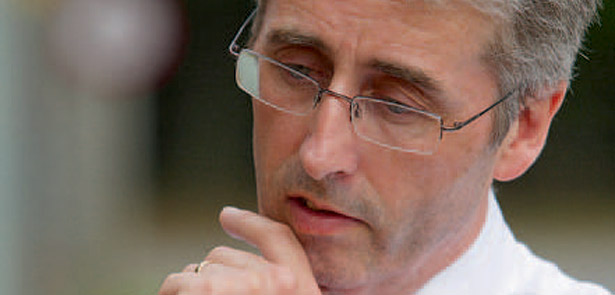 In business, we're inundated with invitations to seminars, workshops or networking events. But are they worth the time and effort? We attended the latest seminar by aa Accountants to find out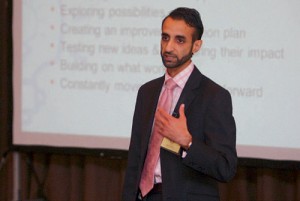 To be honest, even with the enticing headline: "Beat the Recession – your blueprint to an extra £2.2 million", the idea of putting a busy schedule on hold to sit through a halfday seminar wasn't something I was looking forward to – a sentiment many people can probably relate to. But within about a minute, I'd changed my mind.
"Could everybody hold up the highest note you have in your wallets,"
instructed Steve Pipe, the BBC's Easy Money presenter invited by aa Accountants to host the seminar.
The audience dutifully responded and 65 hands rose in the air clutching a variety of bank notes.
Steve wandered into the middle of the room, selected one of the £20 notes offered and ripped it into shreds!
The rest of the audience nervously lowered their outstretched hands. "Well," Steve smiled, "it's good to see that we are a group that takes action to save money." (By the way, he then replaced, and doubled, the gentleman's £20.)
The theatrical opening grabbed our attention and Steve didn't let go for the rest of the morning. on the slideshow, he introduced us to the case study of "Dave", a client of aa Accountants who operated his own roofing business. When Dave first met the team at aa Accountants, run by Managing Director
Shahzad Nawaz, he was making a fairly modest annual profit of £30,000 (pre tax). But after 25 years of carefully managing his business with the help of aa Accountants, he was able to save an incredible £2.2 million, buy a Ferrari, enjoy expensive holidays and put his children through private education.
Steve promised the ensuing seminar would not only account for every single penny, but would show how the same simple principles could be applied to every business or individual. He also boldly asserted that aa Accountants could save every single person in the room at least £50,000 with the straight-forward techniques he was about to reveal.
I doubt I was the only person in the room feeling dubious. If it was really that simple everyone would already be doing it, wouldn't they? But as Gavin Elsey, the Sales and Marketing Manager for aa Accountants said:
The reality is, nothing we go through in the seminar is particularly clever, or brilliant, or ingenious, it's just about planning and making sure you're vigorously checking the numbers that make a difference to your business. But what we find is that unless you actually direct people to a seminar like this and physically sit them down in front of someone who points it out, people just don't do it
The first section of the seminar set the scene and outlined the grim reality faced by every business in the country. We are currently enduring the worst economic circumstances to affect capitalism in 100 years; statistically, this economic downturn has been more devastating than the Great Depression of
the 1930's.
Steve confirmed:

These are incredibly tough times. The recession is going to continue to hurt and it's going to continue to pull businesses under. You need to take control of your financial destiny, both for your business and your personal finance. If you have the right kind of plan, you can build resilience and robustness into your financial future, and you can make things work well for you, your family and your business
Apparently the first step to financial robustness is to analyse your business. At this point, Managing Director Shahzad Nawar (or "Shaz" to everyone in the room) took to the floor to introduce the four-stage PMI (Profit Measurement and Improvement) system the company has devised in order to diagnose, and treat, any weaknesses in a business.
The PMI system includes a 1-Page Plan to track the key numbers in your business, whether that is sales enquiries, conversion rates or customer satisfaction. Next is an in-depth comparison with similar businesses in your industry to benchmark your position and assess which areas you're doing well, or not so well. The third stage looks at "Success Drivers", including the "8 Key Profit Drivers" to reveal how you can improve key areas, and finally it looks at savings for your business and how to work the tax system to your full advantage.
According to Shaz, the PMI is basically a Satnav for your company:
It tells you where you are, where you want to go, and how to get there
Each stage of the PMI system was thoroughly explained and neatly demonstrated with illustrations from Dave's success story. For example, when analysing his figures, Dave thought his follow-up rate to roofing enquiries was 100%. On closer inspection of his diary, the team discovered it was
actually only about 90% – still good, but with room for improvement. By implementing a simple organisational system of folders to make sure no enquiries fell through the cracks, Dave managed to raise this figure to 100%, instantly leading to an extra £5.5K profit with no need for additional marketing or investments.
Similarly, the team looked at how many enquiries Dave managed to convert into actual business – one element of the 8 Key Profit Drivers. Dave had a fairly healthy figure of 80%, but, again, there was room for improvement (although Steve pointed out you never want 100% as this means you're offering your services too cheaply!)
In order to raise his level of conversion and increase his profits, Dave looked at what customers wanted. As a tradesman, trust was a big issue – with customers feeling apprehensive that they might be ripped off, or that a problem is exaggerated to squeeze out a few more pennies. Dave addressed this by investing in a uniform, getting a logo painted on his van, and started to record "before" and "after" images of problems so customers would have confidence in his services. At the same time, Dave raised his prices.
To make sure "his extra was worth the extra" he added a "Turn Up and Clean Up" guarantee. This again addressed some of the typical worries customers might have, and also added a level of customer service to justify the higher prices. After factoring in the cost incurred by Dave for his new and improved service, these changes led to an additional £36K profit – and over a period of 25 years, this resulted in £540K extra profit after tax.
Want to add £2.2 Million to your bank account? 1 2
Leave a Reply