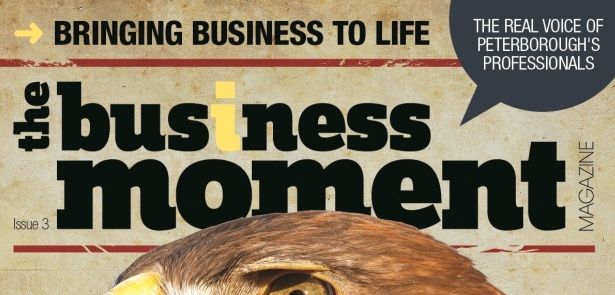 At some point most businesses will need some kind of financial support, whether to get things off the ground, to expand the business, or simply to help with cash flow. But with confidence in the banks' lending abilities at an all-time low we decided to ask Peterborough's bank managers exactly what small businesses need to do to get a bank loan
It's fair to say the banks have had a pretty bad reputation when it comes to lending in the last few years. Despite government initiatives such as Project Merlin and the Funding for Lending Scheme (FLS), critics argue that the rate of lending has still not improved. On the other hand, the banks insist they are lending, but that the negative publicity has put people off applying.
A spokesperson for the British Banking Association (BBA) said: "Every time people read that the banks aren't lending, they don't apply." And according to a recent survey of 5,000 people on peopleperhour.com – 87 per cent of people used alternative methods to source financing for a new venture (including personal savings, redundancy packages, or family and friends) with just 3 per cent of people obtaining a bank loan.
According to the Peterborough bank managers we spoke to, if you present a clear compelling case, backed up by supporting evidence, there's no reason you shouldn't be able to secure the funding you need. So, what do you need to do?
Figure out what type of loan you need
There are many different types of lending options available depending on your requirements, as Santander's Peterborough Business Manager, Michelle McCarthy explains:
When we deal with lending to a business, the first step is to sit down with the customer to find out about their business, and what their plans are, and then look at how we could tailor what packages we have to best meet their needs. So for example, if they need a working capital facility – an overdraft might be the best option. Or if they are looking for a lump sum up front, to say buy stock or set up their business, then a loan might be more suitable. But we would have an in depth discussion with the customer to help them understand all their options before they make their decision."
Other options may include commercial mortgages, asset finance, credit cards or invoice finance – the latter of these being the topic of a recent seminar, hosted by Stewart O'Dell, Area Business Manager of Barclays Peterborough. The seminar addressed two different types of invoice financing that are particularly suited to managing cash flow, which as the seminar pointed out, is the lifeblood of a business. "Factoring" and "Invoice Discounting" release cash against your sales ledgers to an amount of up to 85 per cent, and also use it as security and a repayment source against the loan. This means there is less risk for the business (there is an option for banks to absorb the risk of non-payment by debtors), and provides easy access to cash to help keep things moving. It is also a flexible option as the available funding will grow with the invoices.
What do you need for an application?
Business Plan.
The overall outline of what you plan to achieve, and how you're going to do it, is a crucial part of your application. The banks are looking for a business plan that is accurate, thorough and realistic. Particularly if you are a startup business, with little to no experience, this is your best weapon to securing a business loan, as Natwest
Business Manager, Bal Dhillon, explains: "Just because you've not run a business before it wouldn't necessarily hinder your loan application, as long as the knowledge of your business is good."
(Having said that, most of the banks agree that it is an advantage if you can demonstrate previous experience.)
"The key really is to do your research and know your business and your industry. So you need to do your market research – understand your customers and your competitors, look at your product and the trends within the industry, be realistic about what sort of market share your company will achieve and where there is room for growth. It's really just about having a solid business plan."
Like most banks, Bal points out that Natwest has a number of online services that can help to create a complete business plan. These include: information on marketing, free programs to help monitor your accounting, step-by-step guides to designing a website and more. Not only will this help you to put together a comprehensive business plan, but it can also provide tools to improve your business in general.
Similarly, Santander's Michelle McCarthy points out there are many good external sources to find help for putting together a business plan, including enterprise agencies, business mentors, local accountants and so on.
Cash Flow Forecast
It's important to thoroughly analyse how, and when, you will be able to make your repayments – after all, if someone wanted to borrow money from you, you'd want reassurance as to how, and when, they would pay you back. It is also vital to consider the best and worst case scenario's, and have corresponding projections as Barclay's Stewart O'Dell reveals:
"We assess the serviceablity of the loan, so what plans are in place to be able to make the repayments. Generally we look to see that the business has a clear idea of what the money will enable them to achieve and that they have contingency plans in place should they face
unexpected challenges."
Credit History and Personal Finance
Your credit history is likely to be subject to scrutiny. If you already have an existing business, the banks will want to see your previous statements to look at how well you've made repayments in the past. If you don't have a business already, your personal credit history may be used as a tool to make
this assessment. It is also likely that the banks will expect the customer to offer some kind of contribution, or security if you are planning to take out a loan. Although this will depend on the type of borrowing you are doing, it will usually help an application if you are able to offer some kind of collateral.
What turns the banks off?
Bad Credit Ratings
In order to process any kind of application, there's generally a credit check on an individual's financial history, which would highlight any CCJs (County Court Judgements – which can be issued when
someone has failed to pay money that they owe), bankruptcies and so on. Adverse credit data will have a negative affect an application as Santander's Michelle McCarthy explains:
"If for example an individual was frequently overdrawn without authorisation, or they bounced cheques, these would create a few warning signals for us as it means they can't cope with the facilities they already have and we would be very reluctant to increase that and put the
customer under more pressure."
Unrealistic cash flow forecasts
This is a classic mistake on Dragon's Den! Often the candidates will have a fantastic idea, a great business plan, and they may even be selling their products like hot cakes. But when it comes down
to facts and figures, the dragons start to spit fire when numbers are seemingly plucked out of thin air. If you don't have sensible forecasts, backed up by evidence, you can well expect to hear the
banks say "I'm Out!"
Badly thought out business plans
No matter how good your idea is, if your business plan is not communicated clearly and thoroughly the banks will not approve the lending. While none of the banks specifically mentioned things like layout and spelling, these things are bound to have an influence on the overall impact of your business proposal, so take the time to make this as professional as possible.
What happens If you have a bad credit ratIng, but still want to apply for a loan?
Stewart O'Dell, the Area Business Manager at Barclays Peterborough says:
"If there is Adverse Credit Data registered against an individual, this will restrict our ability to lend– but there's always something business people can do to give them a better chance of having their loan approved:
• Ask a Credit Reference Agency, such as Equifax or Experian, for a copy of your credit history
• Arrange a repayment programme with
• your creditor
• Once you've repaid the debt, request a copy of the Notice of Satisfaction and ask for your credit history to be updated."
It may also be worth looking into a different type of lending arrangement. For the cash flow financing outlined at the Barclays seminar, the focus is more on the receivable debt – i.e. the size and quality of your order book, rather than on your historical finances.
What happens if you are unsuccessful?
• Ask for feedback from the bank manager as to why your application was unsuccessful – you may be able to work on some issues that were raised.
• Shop around – just because one bank has turned you down doesn't mean every bank will be following the same set of guidelines.
• Consider alternative forms of funding – crowdfunding, peer to peer lending, angel investors and government grants are all worth looking into.
Do you have something to say about the issues raised? Let us know:
Leave a Reply