Discrimination by association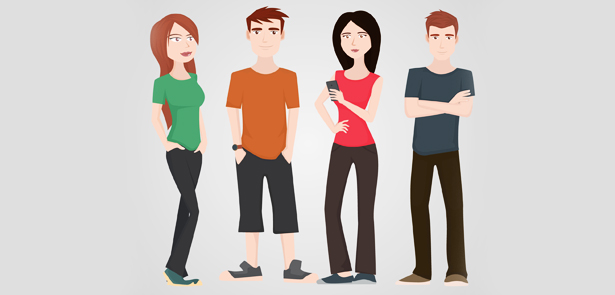 Discrimination by Association is a rapidly developing area of law. Martin Bloom of Hegarty Solicitors tells us what employers need to know
Discrimination in the workplace is an area of employment law that employers need to be increasingly aware of and ensure they have policies, training and procedures in place to prevent discrimination taking place. To bring a claim for discrimination to an Employment Tribunal it is commonly accepted that the claimant has to have one of the protected characteristics set out in Section 4, Equality Act 2010: Age, disability, gender reassignment, marriage and civil partnership, pregnancy and maternity, race, religion and belief, sex and sexual orientation. In the majority of employment discrimination cases the claimant seeks compensation for treatment suffered by them at the hands of their employer on account of having one or more of those protected characteristics.
However, in some circumstances the employer's treatment of the employee is not because of a protected characteristic that the employee possesses but a protected characteristic of a third party with whom that employee is associated – a friend, work colleague, family member or dependant. The provisions of the Equality Act 2010 allow claims of this kind. They are known as 'discrimination by association'. There is no legal test of 'association', there must simply be a causal link between the protected characteristic of the third party and the less favourable treatment suffered by the claimant. It is not therefore necessary for the associated person to be, for example, a relative of the claimant.
Recent cases have highlighted this area of discrimination law. However it is still debatable as to whether or not all forms of discrimination suffered by an employee as a result of their association with someone of a particular protected characteristic can be brought to an Employment Tribunal. There are various types of discrimination claim: Direct discrimination, indirect discrimination, harassment, victimisation, reasonable adjustments for disabled employees and discrimination arising from a disability.
However, it may not be possible to bring a claim of discrimination by association under all of these claim types, as under some of the above types of discrimination the law requires the claimant to personally have the protected characteristic (e.g. pregnancy and maternity).
Employers should be aware of the law regarding discrimination by association in order to ensure their staff and managers are provided with diversity training to highlight behaviours that could lead to claims of this kind. Discrimination by association is a developing area of law. We will see a number of further cases going through the Tribunals in Courts in the months and years to come.
Get in touch Hegarty Solicitors: 01733 346333, www.hegarty.co.uk To speak to Martin Bloom about any aspect of Employment Law call 01733 295632 or email
Image: www.freepik.com/free-vector/teenagers-character-flat-set_828404
Leave a Reply