Cross Keys Care: independent spirit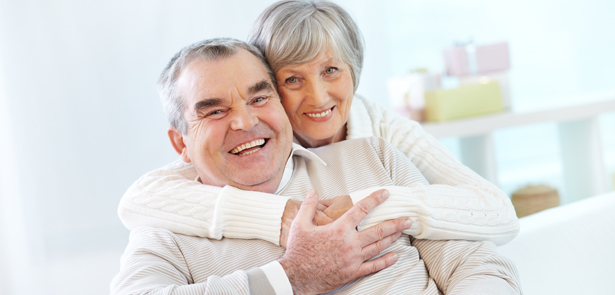 Through their innovative personal alarms and home care service, Cross Keys Care are empowering more of us to enjoy our independence for longer
More and more older people are now choosing to stay independent and live in their own homes. This is great news for them, but can be a worry for friends and relatives concerned about slips and falls, medical emergencies and accidents around the home. The LifeLine personal alarm can help to allay some of those worries, by providing an effective way of summoning help, 24 hours a day. As part of the alarm service, we provide a special button which can be worn as a pendant or wristband. When pressed, this button automatically contacts our 24-hour control centre, through the LifeLine base unit, which is connected through your telephone line.
Fully-trained operators will instantly know who you are and where you're calling from. They will assess the situation and decide what type of help you need. This could be one of the emergency services, a family member or a friend. LifeLine can also offer additional telecare products that can give you even more independence and security. For example, we can offer bed sensors that alert us if you have been out of bed for too long, a smoke detector linked to the control centre that will alert us if they go off, or a falls sensor, that detects when someone has fallen over – all of which give us the best opportunity to call for help as soon as possible. Plus, you can now purchase a wristband which provides contact details for the LifeLine service, so if you have an emergency while you are out and about anyone can easily contact us and we can get help.
Combine this support with Cross Keys Care's flexible home care service that is tailored precisely to your needs and the finished package is the confidence and support to live in your own home. Our Care Workers can assist you with all your needs, from getting up in the morning to going to bed at night. As well as personal care, they can take you shopping, to the doctors and even to social events. They can also help with administering medication and preparing meals. But most importantly, they will empower you to do things for yourself. This great care is also provided at our brand new Lapwing Apartments extra care scheme.
Exclusively designed for the over 55s who are looking for a new style of living, Lapwing Apartments provides a real community feel, with a restaurant, lounge, orangery, library, communal garden and activities room. Plus the care team is there to provide support packages that meet individuals' needs. Lapwing Apartments offers the reassurance of a little more support and care to suit each individual's requirements.
Cross Keys Care
If you would like to find out more about how Cross Keys Care and LifeLine could work for you, visit www.crosskeyshomes.co.uk/care or call 01733 396484 for care and extra care, and 01733 396439 for LifeLine.
Image: www.freepik.com/free-photo/senior-couple-hugging-at-home_857945
Leave a Reply