What have the Festivals ever done for us?
What have the Festivals ever done for us? 1 2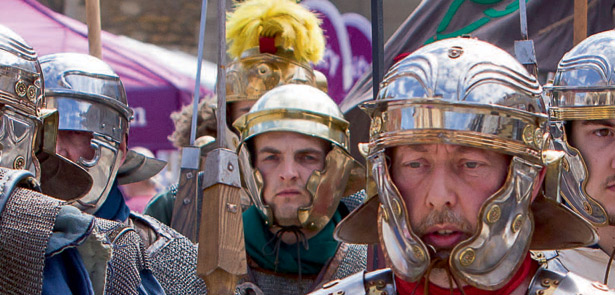 This year sees more big events than ever in the city – the Heritage Festival, Arts Fest, The Willow Festival, Levity Festival and the Perkins Great Eastern Run. But what do all these really bring to the city?
To even talk to some of the artists' agents we had to put down £120,000, that was completely blind, without even knowing who our first artist was going to be. It's probably the scariest thing I've ever done in my life!
says Mark Ringer.
Mark is talking about how he got the new Levity Festival together – the UK's only three-day, outdoor festival on one site dedicated entirely to comedy.
They need to know you're serious, that it isn't going to collapse overnight, and that regardless of what happens, you've got the finances to complete the event. Obviously that's not the full cost of the festival – it's a few hundred thousand more than that – but they want to see the colour of your money before they talk. And we persuaded some local businesses to come forward and invest. It was Papa Luigi who put that first money up, and they were very brave to do it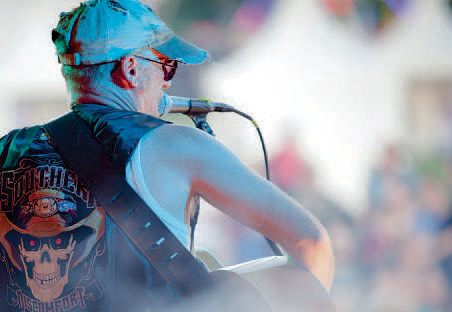 Getting big events such as this together is a serious business. Levity, which takes place on Peterborough's embankment involves more than 150 acts appearing in seven arenas and is sponsored and supported by Foster's, Red Bull, Papa Luigi, Peterborough City Council, Roythornes Solicitors, GP Print, Battenburg Creative, Peterborough.Net and Guitar Shack.
Star names include Al Murray, Lee Nelson, Omid Djalili, Richard Herring, Lucy Beaumont, Doc Brown, Stephen K Amos, Alun Cochrane, Maeve Higgins and Phil Cool.
Yet few spare much thought for the money that is involved – especially when the festival or event is free, like Mark's biggest claim to fame, The Willow Festival – relaunched in 2012, and now the largest free live music festival in Europe. Even Mark himself, who does this largely for love, is usually content to simply cover costs, though he hopes that Levity – a paid-for event – will ease the burden a little and give him what most of the rest of us take for granted in exchange for our hard work – a wage.
Levity should make a profit, so hopefully I'll be able to make some money from it, which will help justify why I spend an entire year working for nothing on the Willow Festival!
You'll notice, amongst that list of supporters and sponsors, the words "Peterborough City Council".
In fact, they support all of the Big Five public events in the city: Willow, Levity, Heritage, Arts, and the Perkins Great Eastern Run – the last three of these in conjunction with Vivacity, an independent, notfor- profit organisation with charitable status which manages many of Peterborough's culture and leisure facilities. But while all these events are this year bigger than they have ever been, and are undoubtedly enjoyed by tens of thousands, the cynical might question money being frittered on entertainment when the world is in the grip of recession. Sure, it's fine that the Council understands the value of these events, but what value do they actually have?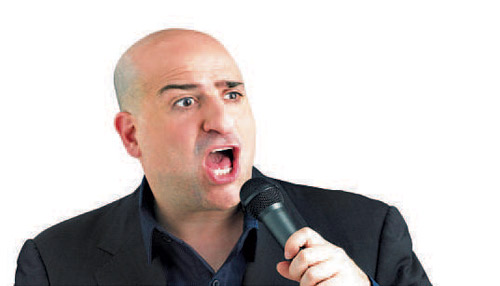 Council Leader Marco Cereste is very clear on why these big events deserve support.
Last year's Willow Festival, after nine years when there was no festival at all, was such a smash hit it was unbelievable. I understand that most of the shops in the city had run out of food and booze – and that's what it's all about. The hotels benefit, people come and stay, local shops. That's why we do it. It's great to have the public enjoy themselves, but it's also about the economy of the city, and everything so far has been a huge success
Makes perfect sense, even if there are those likely to chorus "he would say that". But a prudent businessperson would want to see the figures before coming to any firm conclusions.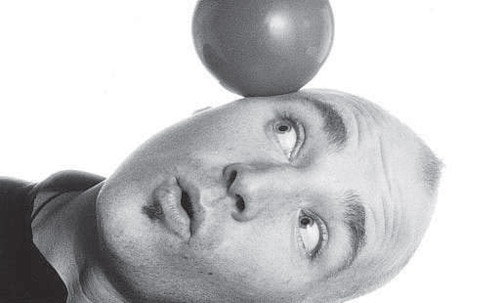 While such figures are not always easy to gather, they do exist. Stuart Orme, Vivacity's Interpretation Manager at Peterborough Museum and the organiser of the Heritage Festival, explains:
This time last year we did a survey of local businesses to see what the impact of the festival had been. Shops came back to us and said they didn't see much difference, but the cafés, restaurants and hotels all said they saw a significant upswing in business – between 10 and 20 per cent – which is pretty significant. They all attributed that to the Heritage Festival being on. So it is a driver for the local economy. Obviously, with 25,000 people coming here for the festival, it's a great shop window for what else is on offer
Lisa Helin, organiser of Arts Fest for Vivacity, adds:
We had 37,000  attending last year. We had 1,400 people take part in activities. 76 per cent of those said they came to Peterborough just for the festival, and there was an average spend per person of £16.91
That's a considerable amount of money being drawn into the city's economy. Also, crucially, they had 179 artists employed during the festival, most of whom were local.
Not only are we putting on a festival, we can also show that it's having an economic impact on Peterborough, and that it's good for the city – and still offer the majority of the festival free. It's something Peterborough should be hugely proud of
Annette Joyce is Head of Operations at Peterborough City Council and also race director of the Perkins Great Eastern Run (PGER). Like Willow, the PGER lapsed for a number of years – a whole decade, in this case – but returned in 2006. It has since gone from strength to strength, attracting more than 4,400 people last year for the half marathon (there's also a fun run and a wheelchair race, both also well attended).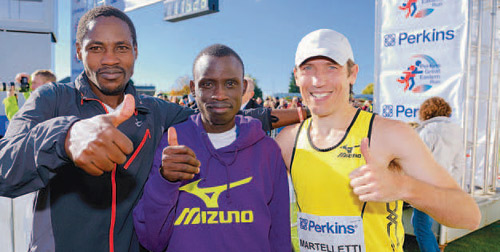 We've been doing it for eight years now, and every year the numbers are going up
she says. She also had anecdotal reports from retailers that they had increased business on that day last year. But with the PGER, there are other sound economic reasons for wanting it to grow. There is a small entrance fee for runners – £21 for affiliated runners, £23 for unaffiliated – and despite the fact that the event is not run in order to make money, if enough people participate, the PGER could not only break even, but could actually make a significant profit.
If we get the numbers up, it would be a commercial success, and that would mean we could plough the excess back into other events – which could be sporting, or could be festivals. So if the community gets behind this, and local businesses get behind it, the more runners we get in – and the more economic spend we get in, the more potential overnight stays we get for hoteliers. Out of this could grow so much, and that for me, is why its so important that we sell this to the community. PGER has got all the potential to be one of the most successful races in Britain, but we just need to get those numbers up. That will give a surplus of cash to seed fund new events and help sustain existing ones
The PGER is a huge undertaking, involving the closure of nearly 200 junctions to facilitate the route
through the city centre, with organisational efforts running all year round. The figures are equally big.
To put any event on of this size you're talking in excess £50k. But there's no reason why, if we got 6,000 runners, it could not be a cost-neutral event. Get the numbers right, and there's no council tax spend, and the community gets other events out of it too
Bear in mind that most of this application money comes from outside the city. Although not as obvious to the casual observer as tourist spend, it effectively means visitors contributing to a better lifestyle for Peterborough residents, not to mention the amount of money raised for local charities through individuals sponsored in the fun run (how's that for CSR?). Currently, the numbers of applicants are well ahead of last year's figure.
8,000 would be the magic number for us, but if we get beyond 6,000 that would be brilliant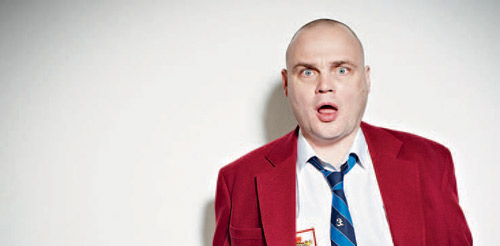 So much for the figures. Not all benefits are so tangible, however. It's worth taking some time
to think about how these events raise the profile and boost the image of the city.
I think people go away with a very positive image of Peterborough. It's quite interesting how many comments I've had from people saying what a pretty and attractive city Peterborough is. And we get a lot of comments to the effect that 'I wish my home town did something like this…'
says Stuart Orme.
What have the Festivals ever done for us? 1 2
Leave a Reply