However, comparethemarket.com is just one of eight businesses in the BGL Group's growing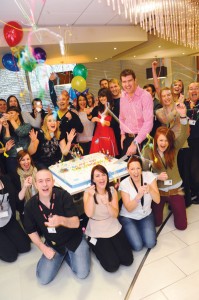 portfolio, which also includes Bennets bike insurance, Budget Insurance and Beagle Street life insurance to name a few. BGL was founded by a South African entrepreneur in 1992 (coincidentally where Meerkats actually originate) who embodied the spirit of innovation that has remained a central part of the Group's philosophy.
It started life as a single company – the Budget Insurance Company, trading as an underwriter of motor insurance and issuing monthly policies, which was unique to the UK market at the time. In 1997 the company ceased trading as an insurance underwriter and reformed as Budget Insurance Service, an insurance broker underwritten by a panel of leading UK insurers. It also began selling annual policies, which brought it in line with the UK market.
Since then, the Group has grown to become one of the largest personal lines insurance groups in the UK, with over 4.6 million customers. The company claims to represent every stage of an insurance customer's journey from buying a policy to making a claim, with each of its companies focusing on particular elements of that journey. For example, its "Fusion Contact Centre Services" is dedicated to managing the customer service operation for some of the UK's major insurance brands. This subsidiary of the BGL Group has gone from strength to strength, opening a number of branches located in Coventry and Sunderland, as well as Peterborough, and employing hundreds of staff. "Junction" is the "partnerships division" of the BGL Group. Junction was formed in 2002, and was created to support the BGL Group's decision to enter the growing "affinity insurance" market; which allows major brands to increase customer loyalty by enabling them to offer branded insurance products using outsourced insurance solutions. Since its launch, Junction has managed to form partnerships with a number of household names including M&S Bank and RAC.
The steady expansion has been achieved through a combination of organic growth and a series of major strategic acquisitions, most recently in the European market with LesFurets. com in 2010 and Verzekeringssite.nl in 2012. In fact, LesFurets.com is the latest project to benefit from the company's masterful marketing skills. The company was originally named Courtanet, but has just been re-launched with a totally fresh perspective and a new name as Mark explains:
The BGL Group places great importance on marketing – with many of our senior executives and board members ascending from this background. We have just rolled out a brand new advertising campaign for our French price comparison business, LesFurets.com. Les Furets translates as 'the ferrets', and the advertising campaign introduces a team who will 'ferret out' their best insurance deals
The Group is planning to continue its expansion into Europe, but will be taking it one step at a time, as CEO of BGL Group, Peter Winslow, says: "Despite frequent approaches from potential sellers worldwide, the firm wants to 'walk before it can run' when it comes to acquisitions." But he admits that businesses in other EU countries are on the radar. "Our focus is on using the expertise we've gained from our UK price comparison business to build similar success in new markets. We need to ensure each business is given the right focus before embarking on the next acquisition."
Of the company's 2,400 employees, 1,400 are based in Peterborough, making BGL a huge local employer. The company applies the same careful, thorough approach to employee development as it does to new businesses, with a number of training opportunities including NVQ Level 3 qualifications to contact centre employees, Institute of Leadership & Management (ILM) Level 5 certificates to the manager population and Chartered Management Institute (CMI) Level 7 accreditation to Senior Managers and above. The NVQ programme is delivered in partnership with local colleges, whilst the CMI programme is delivered on site, by external lecturers. In fact, BGL is the only insurance company in the UK to offer in-house ILM training.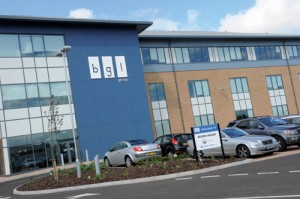 As a company, BGL also takes its responsibility to the community very seriously as Corporate Social Responsibility Manager, Faith McMath explains:
CSR is an extremely important part of what the BGL Group is all about. The overall theme of our approach is 'Poverty Reduction', and we have just set a strategic goal to donate £3m to good causes by June 2017. To achieve this, BGL has implemented a blended approach that will help those in need on four levels: internationally, nationally, locally and on an individual basis. Internationally, we are currently working with Plan UK and Build It International to fund buildings and projects that reduce poverty in areas that need support. Typical projects will include building things like schools, education centres and health clinics in countries such as Guatemala and Zambia. Up to 20 BGL employees will visit the projects each year to experience first-hand their impact on the community. In the UK we have a five-year partnership with the Prince's Trust, which will give employees the opportunity to work with disadvantaged young people
The company also puts a lot of resources into specifically tackling issues on a regional level with the use of three "City Teams" in Sunderland, Coventry and Peterborough. These committees identify needs within their local community and offer support as appropriate. The Group's "community" approach also involves partnerships with local schools including a £30,000 partnership with Ormiston Bushfield Academy.
Leave a Reply